Hello Internet! It's a beautiful day in the neighborhood and Eli has just been a total cuddlemonster lately. So sleepy. Probably because you exhausted him with your fervent fundraising.
In the meantime, great gay news was a-brewing! Here's enough to tide you over through the next seven days.
Amazon CEO Gives Biggest Bucks to Gay Marriage
 2.5 million dollars for Washington state's same-sex marriage movement? Check.
Amazon.com CEO and founder Jeff Bezos and his wife MacKenzie donated $2.5 million Friday toward a campaign focused around defending Washington's same-sex marriage law. Now, Washington United for Marriage has raised over 5 million dollars. Zach Silk, campaign manager, called the donation a "game changer." He also claims the 2.5 million dollar contribution is the largest publicly recorded gift to a marriage campaign ever.
Jennifer Cast, a former Amazon employee, inspired the history-making donation: she emailed the couple about marriage equality in Washington and urged them "not to sit on the sidelines and hope the vote goes our way." They responded, "We're in for 2.5 million." That's how I answer all my emails.
Um, Maybe HIV Can Be Cured?
Two men from Boston are allegedly cured of HIV following bone marrow transplants.
DNC May Or May Not Believe In Gay Marriage
Barney Frank supports the introduction of same-sex marriage into his party's platform. The charge to officially include marriage equality in the platform is being led by a lesbo couple.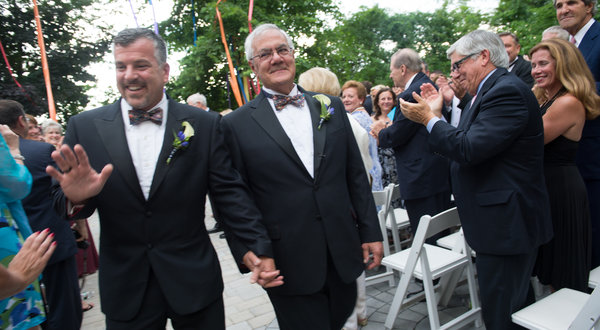 Rep. Barney Frank, the outspoken gay Democrat from Massachusetts, today said he supports the Democratic Party platform formally including support for marriage equality, attendees at a hearing about the content of the platform told BuzzFeed.
Frank sits on the Democratic Party Platform Drafting Committee and is a Democratic Reprensentative from Massachusetts. He spoke out about marriage equality at a committee hearing in Minneapolis.
The Big Gay 'Lympics
+ Remember when an Olympic torch barrer kissed his boyfriend to raucous applause? What a gay Olympics from moment one, let's be real.
+ Also, there are many lesbians playing the Olympics right now (which we talked about already) but also a lesbian kiss rang in the new round of games at this year's Olympic Opening Ceremony.
+ Jezebel made a gallery for the appreciation of Olympic hairstyles. Also Olympic athletes, incidentally.
Marilyn Monroe Was Maybe Marilyn Monroe Bisexual
In a new biography, Marilyn Monroe is rumored to be bisexual and have had affairs with women. It's not a new claim – but it is one I support in my heart:
In the new book Marilyn: The Passion and the Paradox, author Lois Banner raises questions about Monroe's sexuality.
"She had affairs with many eminent men – baseball great Joe DiMaggio, playwright Arthur Miller, director Elia Kazan, actor Marlon Brando, singer Frank Sinatra, the Kennedy brothers – and she married DiMaggio and Miller. Yet she desired women, had affairs with them, and worried that she might be lesbian by nature," Banner wrote at UK's The Guardian.
The Deaf Lesbian Music Video of the Year
So once, "butch lesbian" Azora Telford did an American Sign Language interpretation of Gotye's "Somebody I Used to Know."
An Apology We Like Seeing Happen
Florida Liuteniant Governor Jennifer Carrol has apologized for her previous statements which shook the world:
"It is wrong and inexcusable to make a comment that hurts people, and that was not my intention,'' Carroll wrote in a letter to Equality Florida director Nadine Smith. "As a Christian, my faith guides me to love and respect all people. The false charges that have been lodged against me are no excuse for what I have said that may have been hurtful to members of your organization and to other Floridians.
"Please know that I am committed to treating every person with the utmost courtesy, respect and dignity and I hope you will accept my heartfelt apology,'' she wrote.
Lady Gaga Acts Now, Is Mostly Nude As Well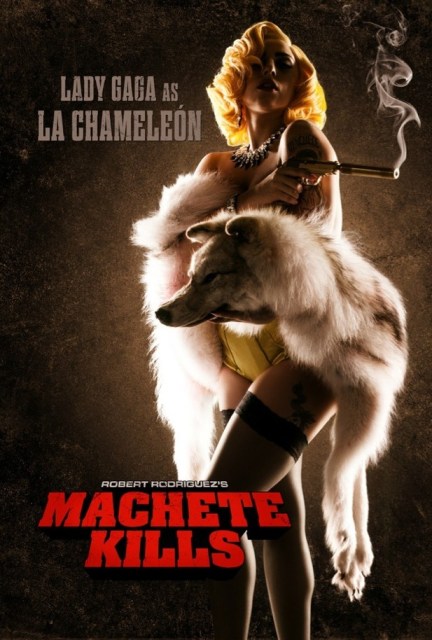 + Also, Lady Gaga released a nudish picture for her fans! Hooray! Not really though, it mostly makes me feel weird.
Oh, Also, A Gay Marriage PSA
Comin' atcha from Marriage Matters Maine.
RuPaul Weighs In On KStew's Breakup
Adorable Animals on Instagram
Eli isn't the only adorable animal on Instagram. Nor am I the only rapper there.