Welcome to NSFW Lesbosexy Sunday!!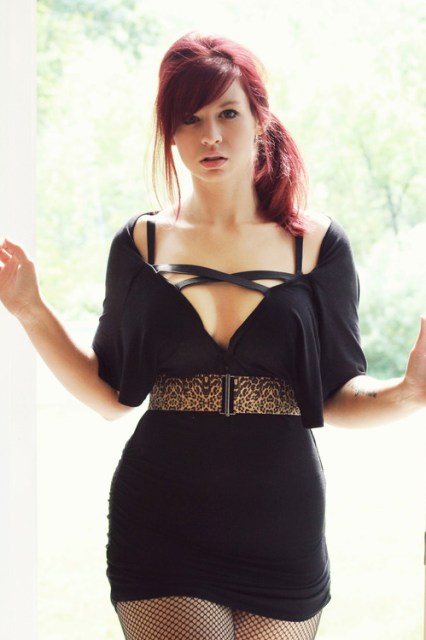 + Skype sex is a lot weirder than regular sex. So vocalizing everything, remembering boundaries with screen shots, being an exhibitionist, talking dirty, and being tender/having fun are all important:
"I like my body. I like the way it looks, but I mostly like it for the pleasure it brings me. It's taken me a long time and a lot of work to feel that way about myself, and I'm lucky that I finally do. It makes me especially happy that my partner's happy looking at me. It's likely that your partner already finds you attractive and wants to look at you. Otherwise, why are they wasting their time and your time? If you can't find confidence in any other aspect of Skype sex, find confidence in that."
+ Sexting: it happens and is not linked to non-sexting behaviour. According to a recent study of 18 to 34 year olds:
"While sexting—sending explicit messages or images by phone—is very common, it isn't associated with sexually risky behaviors or with psychological problems.
The findings contradict the public perception of sexting, which is often portrayed in the media and elsewhere as unsavory, deviant, or even criminal behavior, says Jose Bauermeister, an assistant professor at the School of Public Health and co-principal investigator of the study."
+ Rachel Rabbit White explores "Love in the Time of G-Chat" as a way of looking at what happens to the digital ephemera that surrounds relationships.
"Chat histories are our modern cache of paled love letters. Because sometimes I think about how g-chat nearly archives all of our relationships and I almost cry. This mostly happens when I am drunk and hanging out on tumblr and about to start my period — but still.
While my teenaged AIM chat logs are lost in the ether of the internet, kids-these-days will forever have emoticon-laced pieces of their soul thanks to g-chat. (Or am I just seeing things through a rose tinted monitor?)"
+ Gizmodo has a guide to dealing with digital relationship leftovers (spoiler alert: throw some things out but not all things). Keep photos (not on your hard drive), toss playlists and mix tapes, archive emails, delete texts, and scrap Facebook tags:
"It's difficult, but you need to discern what baggage is going to be useful even after all the heavy, horrible, hurtful emotions wear off. What are the bytes that'll have significance on their own, without the love connection? What stuff will remind you about your life in some broader sense than a relationship that occupied some months or years of it? What'll be that GIF or TXT you wish to hell you hadn't erased, because who knows what it might've reminded you of about the way you used to be?
Those things deserve backup. The rest was just noise all along."
+ We've written before about Google's search policies, and it turns out that in addition to not really liking the word "lesbian," it doesn't like the word "bisexual" much either:
"If you type in gay, lesbian or transgender into a Google search box, Google Instant Search begins to auto-complete the search while making relevant suggestions. However when you begin to type in bisexual, there are no suggestions provided which lead many to believe there are no search results. Since 2010, Google has blocked the word bisexual from its auto complete and Instant Search features so users have to go an extra step to see the million of results related to bi people, bisexuality, bi community, bisexual resources and bi organizations. In 2010, Google Help Desk said that "the block" which included the words lesbian and bisexual was "a bug" and would be fixed. After two years, the word lesbian has been unblocked but bisexual still remains on the list of words Google doesn't want you to find."
As we discussed in the Google Instant post two years ago, apparently Google, despite being capable of completely redefining how we use the internet and communicate with each other, is somehow totally unable to make their search engines capable of doing something wild like — oh, I dunno — not giving you porn results unless you type the word "porn" after the word "bisexual" or "lesbian"? This really can't be that hard. (We shouldn't need to "safe search," which cuts out sites like this one, in order to get results that aren't straight-up porn.)
+ 7 out of 10 people have sex during extreme weather.
+ Phthalates, chemicals found soft plastic packaging, cosmetics, and certain types of sex toys, have been known to be problematic for a few years. Now, a new study shows a link between high levels of phthalates and a higher risk for diabetes. If you still own jelly sex toys, toss that shit immediately:
"The study, published Friday in the journal Environmental Health Perspectives, examined data from a government study of 2,350 women ages 20 to 80 and found that those with the highest levels of certain types of phthalates in their urine had up to twice the likelihood of having diabetes compared with those with the lowest."
+ It's possible to orgasm using your mind alone:
"A few months ago I experienced the strangest most awesome thing. I came to the brink of triggering an orgasm with just my mind alone. Meaning, I had no physical stimulation in play! It happened when I was in corpse pose ('resting pose') after finishing a yoga session. I remember that I was very relaxed and breathing deeply through my nose.
Soon I felt a tingly feeling travel to my lower pelvic region. It feels like a sort of energy. I know this has to sound loopy, but it's true! I would inhale, retain the breath for a few seconds, exhale, and the tingly feeling would increase. This feeling started to spread all over my body in jolts. It got to the point where my arms and legs would twitch and tense up. And as it got more intense, the tingly feeling moved from my pelvic muscles to right under the skin. I was literally on the brink. Heart was pounding. But then the phone rang and ruined my moment.
It's gotten to the point now where I can achieve this state by just thinking that 'I want an orgasm' and by focusing my body awareness toward my pelvic area. I guess I'm just in tune with my body/mind connection? I blame yoga. Hahaha!"
+ The best way to fight lesbian bed death is to set aside time for sex:
"At first I was overwhelmed, and a little depressed, about how many of my lesbian clients and friends were rarely — if ever — having sex with their partners. But when I started doing research on this subject, I found reason to hope. There's some evidence that a minority (maybe 20 percent) of long-term lesbian partners sustain sexual intimacy after 10 or 20 or more years together. Through surveys and interviews, I'm finding the secret of their success.
I expected this secret to be deep, or profound, or rooted in rich experiences, or at least complicated. This was not the case. Instead, I learned this: Sexually active women set aside time for sex. They put it on their calendars. In a word, they schedule."
Disclaimer: All of the photographs on NSFW Sundays are taken from various tumblrs and do not belong to us. All are linked and credited to the best of our abilities in hopes of attracting more traffic to the tumblrs and photographers who have blessed us with this imagery. The inclusion of a photograph here should not be interpreted as an assertion of the model's gender identity or sexual orientation. If there is a photo included here that belongs to you and you want it removed, please email our tech director at cee [at] autostraddle dot com and it will be removed promptly, no questions asked.