Happy Sunday Funday! It's the day you wait for each week, especially since by the time each week ends you've processed, reprocessed, and then further processed your feelings by posting about them on Tumblr.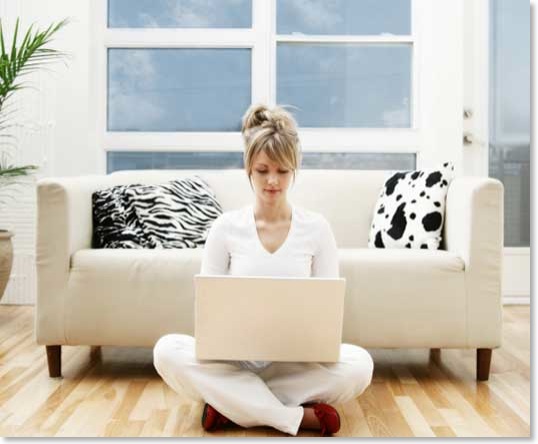 This week, though, we've got friends in high places and fellow gays in high ones, too. And once that glory fades, you can go ahead and get gay married by Fran Drescher, adopt a beagle, and hit on a female firefighter. You in?
Obama's Response to The Advocate's Scorecard Reminds You Why You Don't Watch Republican Debates
The Advocate would like to get each candidate for president neatly categorized and scored on their relative feelings about gay people and likelihood of ever being able to respect them ever just for one minute, but first they have to answer the questionnaire. Thus far, no Republicans have sent it back – but Barack Obama replied earnestly, and thus deserves some love.
Obama's answers touched on consistent themes in his speeches and statements: the idea that Congress is slowing progress and that his views are "evolving." But he had lots more to say:
…a lot of work remains, and we cannot wait for Congress to act. My administration developed and is executing the first comprehensive national strategy on HIV/AIDS to reduce HIV incidence, increase access to care, and reduce disparities. I hosted the first White House conference on bullying prevention and many in my Administration, including myself and Vice President Biden, participated in the It Gets Better Project that gives hope to young people who are victims of bullying or harassment because of their actual or perceived sexual orientation or gender identity. […]
My Administration will continue to seek out avenues for progress. Together we can continue to build the more perfect union in which LGBT Americans have the same legal rights and responsibilities as every American.
Latin American Gays in High Places
Gay people are seriously running shit in Latin America. Just ask Tatiana Pineros, one of many examples of the rising prominence of LGBT people in leadership and legislation across Latin American countries:
Tatiana Pineros is a man by birth and a woman by choice. Pineros, 34, is also a high-powered public servant who manages a $360 million budget and nearly 2,000 employees in Colombia's biggest and most powerful municipal government. Her appointment by Bogota's new mayor to head the capital's social welfare agency was remarkable for how unremarkably it was received by Colombia's predominantly Roman Catholic public.
Across Latin America, public acceptance is gradually growing for lesbian, gay, bisexual and transgender, or LGBT, officials. It's a phenomenon that has accompanied activists' broader struggle to win rights to marry, adopt children or share financial benefits with same-sex partners, and to transform the way socially conservative nations view and treat gays.
Gay Marriage Mini-Roundup
+ On March 24, the state of Ohio will become the site of the "largest illegal mass wedding ever held," and it will be illegal since same sex marriage in Ohio is too:
"The more people see what same-sex couples look like and who they are, it enables us to change people's minds about stereotypes they might have about these couples," he said.
Mullen noted that this "soft" approach to the issue was a deliberate way of showing how these couples view marriage as "a continuation of loving relationships, and committing yourself to be with someone for the rest of their life."
He added, "It's more effective than shouting through a bullhorn, 'You're oppressing us.' If you don't put people on the defensive from the outset, they might be more willing to listen and learn."
+ Fran Drescher became a Minister on the Internet because she wanted to marry gay couples, and I feel like that means we should all look into how to book her at our weddings:
Ms. Drescher says that she's taking her new role as a minister, one currently specializing in same-sex marriages, seriously. "I think that love transcends ethnicity, gender, political boundaries and religion. If anyone turns love between two consenting adults into a negative, I don't think they understand the meaning of the word."
She also said that she's looking to "take my celebrity and leverage it," eventually marrying same-sex couples in every state. "And if things don't work out in my career, I can always open up a little chapel in Vegas."
+ Video footage exists of a lesbian wedding – a legal one! – taking place at the Occupy D.C. protest in McPherson square:
Marina Brown and Laura Potter were wed by a Presbyterian minister and wore head scarves to show respect for all religions (Brown and Potter were previously married in a Pagan handfasting ritual 11 years ago). The ceremony took place among 30 people at McPherson Square, site of the Occupy DC movement until protesters were evicted in February. Brown and Potter pitched their tent at Occupy DC on the first day of the protest, only returning to their Virginia home twice a week.
Ellen Wins vs. One Million Moms
When One Million Moms challenged JC Penney's decision to take on Ellen Degeneres as a spokeperson, she responded by saying smart things and having a great hair day. When One Million Moms dropped their endless thing (was it a campaign? a movement?) against the company and their evil lesbian spokeswoman this week, though, GLAAD had the best response:
Turns out '1 million' antigay activists just can't compare to the millions more — moms, dads, sons and daughters alike — who agree with JCPenney that no person should be fired simply for being gay," said GLAAD spokesman Herndon Graddick. "As a result of this failed attempt to oust Ellen, more people than ever are now speaking out against the injustices faced by hardworking LGBT Americans in the workplace.
Beagles Change the Lives of LGBT People – Seriously
For anyone who is doubting the power of puppies or perhaps feels strongly about kittens (I know who you are), perhaps you just need a beagle. Did you know LGBT people adopt more dogs from the Beagle Freedom Project than anyone else? True story. And there's five more where that came from: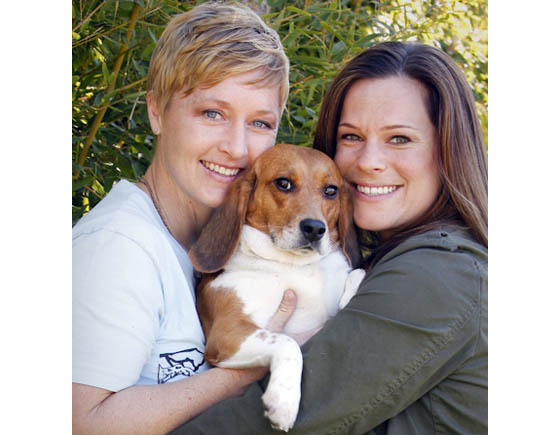 "She has forever changed our life." — Angie and Jo  
Pictures of the Beats (AKA A Thing I Love)
When Slate posted a Magnum gallery of "Jack Kerouac and the Beat Generation," I had the immediate longing to go somewhere very new because of my white male privilege. But even after this subsided, I remembered how much I love looking at and thinking about the Beats and pretending I could have been cool enough to be one of these boys.
"A Mom Becomes A Man"
In which NPR covers the average, everyday story of a couple married for 25 years – and what happened when Les GrandSmith, who had been living as a woman, told his husband and daughters that he was trans and wanted to begin transitioning to male.
Record Number of Fire Fighting Women in NYC Possible
There are currently a record number of women working toward the opportunity to fight fires in New York City:
After the strong recruiting pitch it made to women this year, the FDNY reports that a whopping 3,481 members of the XX chromosome persuasion signed up for the firefighter entrance exam set for next week, up from 1,400 in 2007. Depending on their general test-taking aptitude, a small number of them could be joining the 24 uniformed female firefighters currently serving in the 11,000-member department. The more than 60,000 do-gooders who signed up for the test this year will be vying for the 300-325 available spots.
Does anyone else find this really cool and also kind of sexy?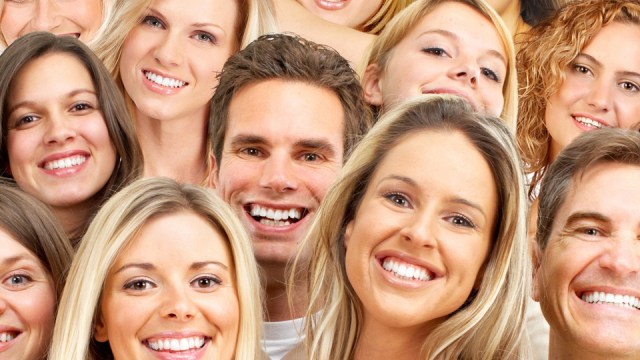 Gay Movie is First to Win National Award for Hindi Film
Onir is a filmmaker in India who made the gay feature "I Am," and he went through a lot to do that. He fought censorship, lack of funding, and lack of support in order to make it happen — and in the end, he made no money. But he did make history when the film became the first-ever gay film to win "Best Hindi Film" at the 59th National Film Awards:
Onir's next film too would deal with alternate sexuality. Does he intend to create a cinematic agenda out of homosexuality, like Rituparno Ghosh has done? Getting defensive Onir says, "I see nothing wrong in Ritu-da's concentration on films dealing with alternate sexuality. When a majority of filmmakers can concentrate on heterosexual relations why can't a few of us create more awareness on gay issues through our cinema? I'm not saying all my films would be based on gay issues. But if the theme fits into my creative scheme , why not?" 
At the moment Onir celebrates what he sees as a triumph of alternate sexuality in Indian cinema. "So far we were so swamped in prejudices that any mention of homosexuality on screen was stifled. The national award for my film on homosexuality comes at a time when we desperately need to overcome prejudices against the gay community."
This Is The Opossum Portion