It's Sunday! The weekend is over, or maybe the week just began? Either way, feels like an excuse to party. I hope you get to do something celebratory today. Maybe lay in the sun, or go check out some planets at night (if you, like me, live somewhere where it's impossible to go outside during the day). I'm currently watching one of my full grown cats play with one of those "find the toy" games that kittens love, but he hasn't been interested in for at least a year. It's a good omen for all our weeks I think.
---
Have You Heard the Good News???
Lena Waithe cut her hair, and it's all I've been able to think about all weekend.
https://www.instagram.com/p/BlMzBDRAcXn/?utm_source=ig_web_copy_link
I made a meme about my feelings: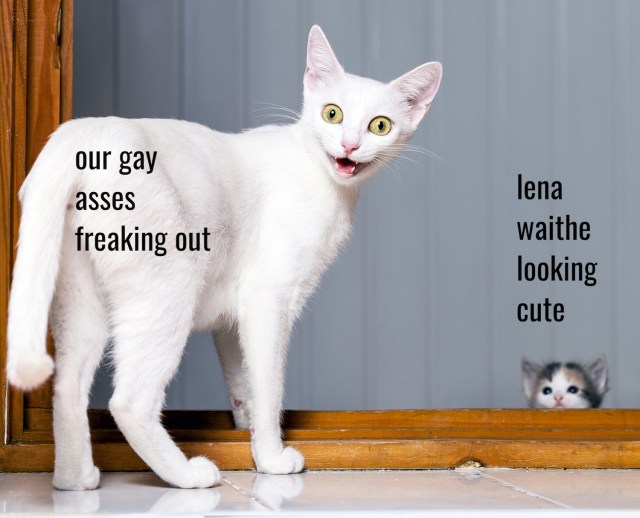 Scarlett Johansson dropped out of Rub & Tug and trans people everywhere ran out in the streets rejoicing like at the end of The Wiz.
Pose got renewed!! Pose got renewed!! I'm so happy!!!!
Take a listen to this interview with Rebecca Sugar, creator of Steven Universe and about 10 minutes in, calls herself a "non-binary woman"! On public radio!! I'm verklempt!
This…nonconventional, but very cute story about two queer adults building a family with one another will warm your heart!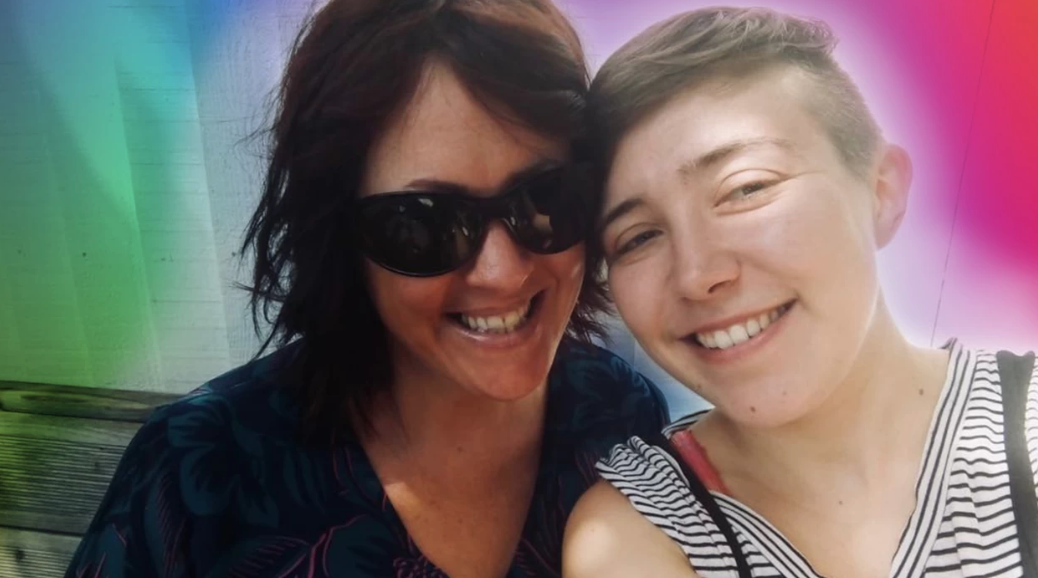 Rhea Butcher gets to chatting about the beauty of sober queers and the future of Take My Wife.
While the Episcopal Church has affirmed same-sex marriage for a while now, the structure of the church has meant that bishops could choose not to allow same-sex couples to get married in their local church. However, after this year's general convention, queer couples who wish to do so can be married in their home churches, despite objections from a bishop!
---
Goodbye friends! I love you! Have a super amazing weekend, and we'll check in, right here next week.