Hello, big, overwhelming, bewildering, totally awesome world! It's SUNDAY FUNDAY! Let's get the good news rollin', 'cause you make the rockin' world go 'round.
Google Pulls Total Feminist Move, Includes Trans Women in Their IWD Doodle
Google went all-out with their International Women's Day doodle, including a video montage for yesterday's global feminist holiday that featured two prominent trans women – and one of them was Janet Mock! Watch that ish.
Take That, God
Catholic and Protestant schools are taking action to end anti-gay bullying. HALLELU.
You Should Go: Every (Drag) Direction
Every Direction, the A-Camp spinoff show featuring adorable queers covering One Direction, IS GOING LIVE.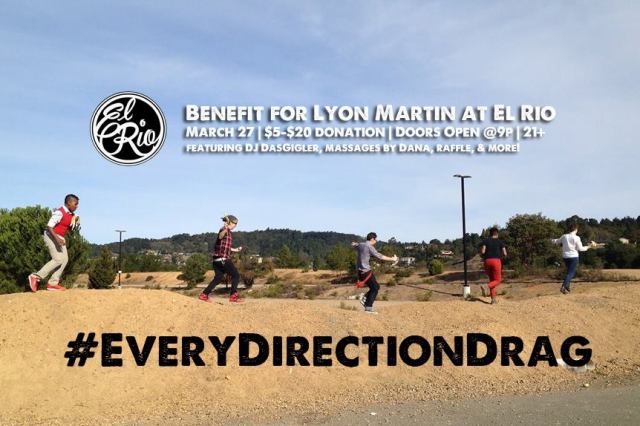 Love Is Love Is Love Is Pizza Is Love, Or Something, According to the Dalai Lama
+ Sure Why Not: The Dalai Lama is totally cool with gay marriage.
+ The UK: In advance of the big day for England and Wales, a lesbian couple that waited 11 years to have their union legally recognized by their government will finally see their dreams realized. And when gay marriage eventually becomes a thing for everyone else in England and Wales March 29, the UK's Channel 4 will air a musical gay wedding extravaganza. And it's hosted by Stephen Fry. What I'm saying is, tune in.
Saskia Brings All The Bois To The Yard
Saskia de Brauw is totally andro, totally hot, and totally fly.
F*ck You, Bustle!
Google's backing out of the all-out shitshow that is Bustle.
Google Ventures, not wanting any part of this obviously, decided to pull its money out of the startup that launched a thousand "Well I'm going to start an online men's publication called 'Codpiece'" jokes. The share shuffling happened as part of a new (unannounced) Bustle funding round according to someone familiar with the matter, and is relatively rare in the VC world.

From what we know, the decision was not made because of the backlash specifically, but because Google Ventures and Bryan Goldberg were not on the same ethical page. I've heard that reports of Goldberg's misogynist comments and his glossing over of San Francisco's socioeconomic issues in a PandoDaily guest post were the straws that broke Bustle's Google backing.

"Throwing that kind of money at someone who has no real knowledge, understanding or respect for a space is an insult to the target audience," Jezebel's Jessica Coen, who was one of the site's most vehement detractors at launch, tells me.

So if you've ever caught yourself asking, "How is it that people give people like this guy money while you're are still working at, oh I don't know, Aol?" consider this some sort of karmic reparation. Google Ventures has declined comment and I have received no response from Goldberg.
This Is A Photo of Eli
Were you in Friday's Open Thread? You should maybe have been there. 'TIL NEXT WEEK, I GUESS.