Happy Sunday Funday, perfectly put together gift bags! This weekend I decided I was really tired of letting my existential despair get in the way of my holiday spirit so I decided to have both at once! I decorated my entire house, shopped 'til I dropped, and drank a lot of caffeine in hip places. The existential despair lives on, but now I have some more radical books and a baby pink bathrobe to get me through it. Here's some good gay news to busy yourselves with while I take more photos of my Christmas tree.
Happy Holidays / Love, Microsoft
There is beauty in the world. There is beauty in the world. There is beauty in the world.
https://www.youtube.com/watch?v=OpBRZGuXGX0
Safe Spaces Dot Tumblr Dot Com
Safe spaces! Donald Trump hates them, but people who aren't soulless tiny monsters with cold, dead hearts are pretty cool with them. In Orlando, businesses can now designate themselves as safe spaces for the LGBT community in the wake of the shooting at Pulse. At Central Community College in Columbus, staff and faculty members are undergoing sensitivity training to be better actors and allies for LGBT folks and transform the campus, one room at a time, into a safe space.
Fun story: When I was straight, I underwent safe space training. There's a joke in there somewhere!
These Vendors Want You to Get Married Before Inauguration and Honestly, Same
We've only got our wild and precious lives to live, y'all. That's why one straight Midwestern woman pulled information on florists, bakers, officiants, photographers, and musicians offering free or discounted services to LGBT folks scared of what's ahead who are trying to tie the knot now and slapped it on up at LoveTrumpsHate.com. "There's not a lot that I can do," she told The Advocate, "but that is something that I can do." Go get yours and go live your dreams.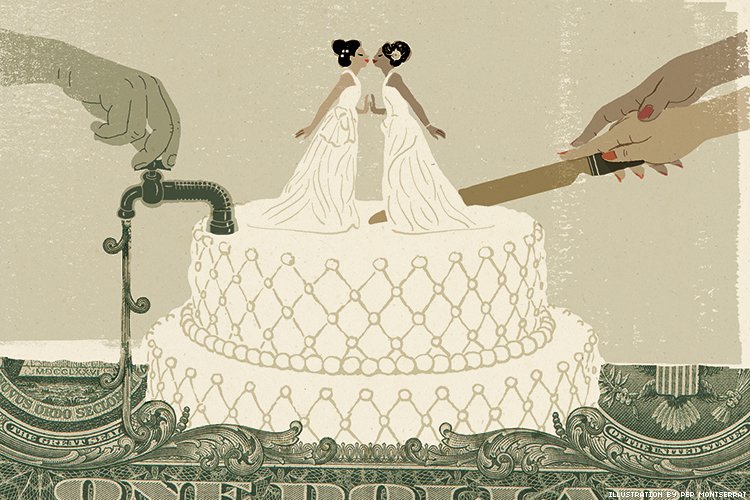 Kelly Mantle Made Oscars History
Kelly Mantle is transgender and genderfluid and eligible for both the "male" and "female" categories at the Oscars. That's a big deal!
When the film's backers were filing paperwork for Oscars eligibility, they came to the acting submissions and couldn't decide whether to list Mantle under "female" or "male"—currently the Academy's only two options—and so they submitted to both. While two transgender artists have been nominated for Oscars before (and one awarded), Mantle is the first gender fluid actor, and their accepted submission to both the male and female categories makes history. The Academy confirmed with The Hollywood Reporter that Mantle could be nominated for either category. The 89th Oscar nominations will be announced January 24.
News You Can Use
+ It is 2016 and we still ban books. Lord! One anonymous superhero in Virginia sent 50 copies of "To Kill a Mockingbird" and "The Adventures of Huckleberry Finn" to their local LGBT center in an effort to right that wrong.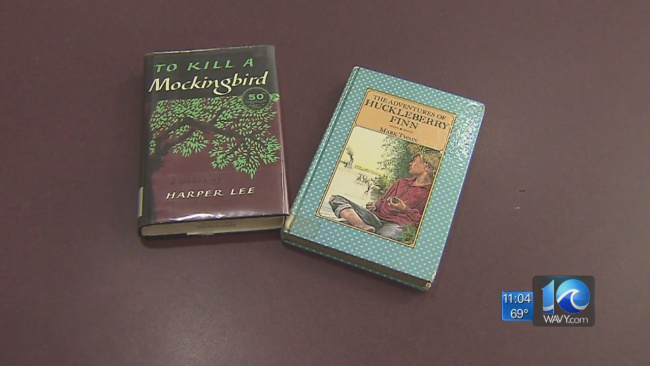 + Trans youth in New York now have Medicaid coverage for gender-related care.
+ Vilma Santos-Recto is not giving up the fight for an LGBT help desk in every single police station in the Philippines. It's badass as fuck.
"I won't settle for a resolution and be included in their memorandum order. HB 2952 should be enacted into law," she said in an interview after the House Committee on Public Order and Safety and the National Police Commission (Napolcom) recently agreed to draft a resolution or memorandum order for the creation of the LGBT help and protection desks.

The House panel, chaired by Antipolo Rep. Romeo V. Acop is expected to tackle Santos-Recto's HB 2952 on Wednesday, Dec. 14. Santos-Recto laments the absence of government mechanisms or interventions that would address the incidents of discrimination, prejudice and even violence against the LGBT community.

"Because of this, many LGBT victims opt not to report the incident for fear of further harassment, prejudicial treatment, or more violent reprisal," Santos-Recto pointed out. "The Philippines should not condone an environment where the LGBT community is treated with contempt and violence by their fellow citizens while authorities empowered to protect them look the other way or, too often, even join in the abuses," she added.
+ These are 20 amazing trans moments from 2016.
+ Two girls arrested for kissing in Morocco have been acquitted. 
The girls, aged 16 and 17, faced up to three years in prison according to article 489 of the Moroccan penal code, forbidding "unnatural acts with an individual of the same sex." The pair were arrested by police after a passer-by photographed them and sent the pictures to their families.

On Friday, a judge released the girls into the custody of their parents, their lawyer Rachid al-Ghorfi told Agence-France Presse.