It's SUNDAY FUNDAY! Now that you're over the whole Ellen Page thing (JK, probably nobody is even reading the Internet anymore because all they can find are stories about Ellen Page and they don't mind but are just a little tired), here's some other good news to slap your adorable LGBT face with.
Women Destroying Your Bullshit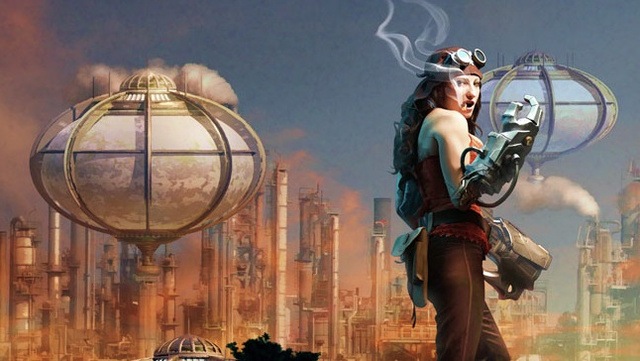 Lightspeed Magazine started a Kickstarter to publish "Women Destroy Science Fiction," a special all-woman issue. But since they far exceeded their goal, women are just gonna go ahead and destroy everything you hold near and dear in life. Because it's good for you.
Billie Jean's Coming Out for The Closing Ceremonies
Billie Jean King didn't get to go to the Opening Ceremony at the Sochi Olympics, but her gay, tennis-playin' ass won't be gone for long. She's baaaaaaaack.
Googoosh Loves Gay People
Iran's pop goddess Googoosh has broken new ground in her video for "Behest," which features a lovey-dovey lesbian couple and also co-stars sequins in general.
Thank You For Being A Friend
Edith Windsor's got a friend in Barack Obama, who is seemingly the tallest man alive in this new photo of him with the "accidental activist" herself.
"When the Court handed down its decision last June, President Obama called Edie from Air Force One to congratulate her on her victory," wrote senior Obama adviser Valerie Jarrett on the White House blog today. "And earlier this week, the President invited Edie to the France State Dinner and the Oval Office to thank her in person. … The thanks expressed by the President that day have been echoed by millions of Americans, including thousands of legally married couples who can now live their lives with greater justice and dignity — thanks to heroes like Edie Windsor who have been willing to stand up and fight for equality under the law."
Russia's Very Own Gay Propaganda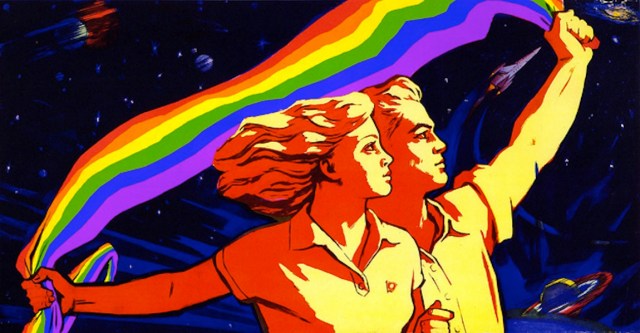 These subverted Soviet propaganda posters put a new spin on everything.
Yee Haw: Marriage Equality Roundup
+ Marriage equality has been demanded by a federal judge in Virginia, but marriages can't actually happen yet. That's not enough to stop some lesbians, though.
+ Missouri's Governor is totally over the state ban on gay marriage.
+ WHAT EVER WILL THE ANTI-GAY LOBBY DO NOW THAT MARRIAGE EQUALITY IS SPREADING LIKE WILDFIRE? Best of all, does anyone give a shit?
Some Bunny Loves You