It's Sunday! I'm in Los Angeles! Camp is in like, a day or something! And to top it all off, I come bearing Instagram photographs focused entirely on French Bulldogs! Happy Sunday Funday, weirdos!!!
Also, Eli looks awesome on Instagram. So.
The Trans* Veteran Recognized by the Pentagon
The Pentagon now recognizes Autumn Sandeen as a woman.
In a short letter dated May 2, a Navy official told Autumn Sandeen, a veteran and transgender activist: "Per your request the Defense Enrollment Eligibility Reporting System (DEERS) has been updated to show your gender as female effective April 12, 2013."

Sandeen's military identification card now reflects the change, a move called "quite significantwp_postsby the head of OutServe-SLDN, a national organization for LGBT service members and veterans and their families.

"The fact that a process exists [to change the gender listed] indicates that there are people in the Department of Defense who are aware of the needs of transgender retirees and who are working to see those needs met. And, in that sense, the significance of this symbolic act for our broader work and for our goal of open service becomes I think a little bit more apparent,wp_postsOutServe-SLDN executive director Allyson Robinson told BuzzFeed.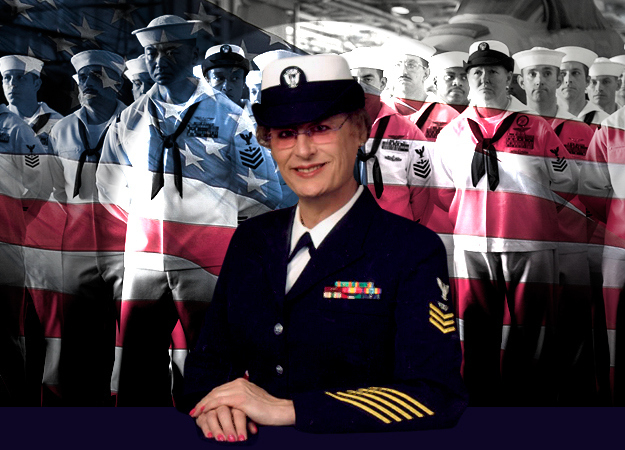 Happy Anniversary, Gay Marriage!
Here's to nine more years of homosexual unions that destroy the fabric of our nation.
In Minnesota, the gays recently got gay marriage and a bonus round of Rainbow Road in real life thanks to the totally gay 1-35 bridge in Minneapolis.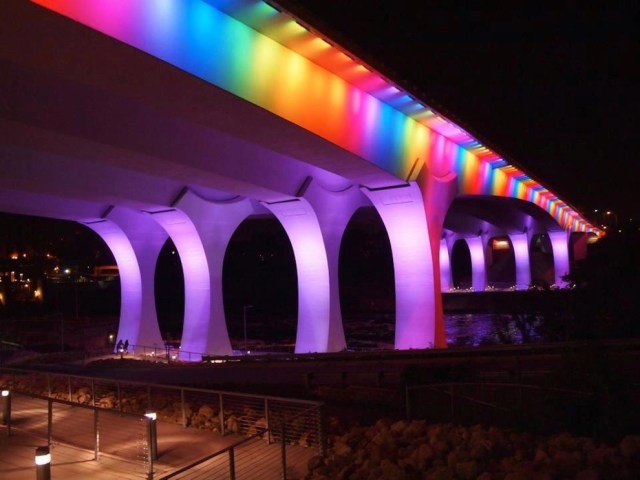 On The Leg
+ Gay human beings may now adopt children in Portugal – as long as those children are their partner's children.
Portugal, one of the most advanced nations in the world when it comes to LGBT rights, took another step forward today with legislation allowing members of same-sex married couples to adopt a spouse's children.

Parliament approved the measure by a vote of 99-94, with nine abstentions, the Portuguese American Journal reports. It allows one spouse the right to adopt the other's biological or adopted children. However, another proposal, which would have let same-sex couples adopt jointly, was defeated.
+ The Puerto Rican senate approved legislation Thursday that bans discrimination on the basis of gender identity or sexual orientation in housing, employment, public accommodations, and government services.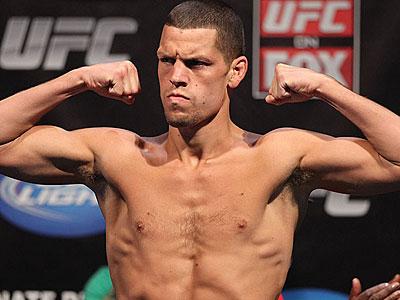 UFC Doesn't Fuck with Homophobia
Nate Diaz has been suspended for being a homophobic prick.
Diaz was outraged that fellow fighter Pat Healey was fined for marijuana use and part of the fine was given to another player, Bryan Caraway: "I feel bad for pat Healy that they took a innocent mans money and I think the guy who took the money is the biggest F-g in the world," Diaz tweeted.

The UFC organization, which previously suspended fighter Matt Mitrone for transphobic remarks, suspended Diaz and issued the following statement: "We are very disappointed by Nate Diaz's comments, which are in no way reflective of our organization. Nate is currently suspended pending internal investigation, and we will provide further comment once the matter has been decided."
Beyoncé is Pregnant Again
In Lesbian Jesus' name we pray, Amen.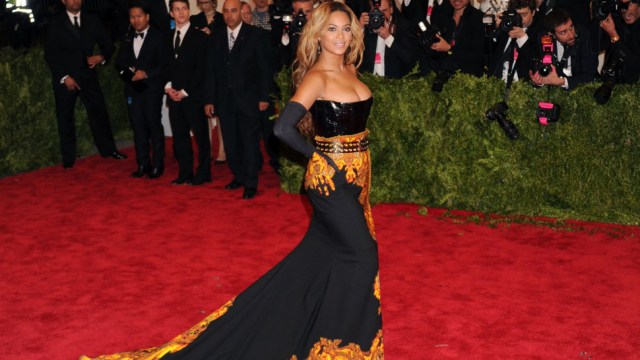 Are You Graduating, These Animals Are
Congrats to the Class of 2013!!! I don't know what you're so damn happy about!!! Maybe this woman's adorable, also a now-graduate service dog can tell me.