Happy July Cheerios! I hope you partied so hard (or didn't) during Pride month, and now it's time for July, GAY WRATH MONTH! What are you mad at? How are you gonna use that anger to change the fucking world?? I dare you to do it. Keep the heteros on their toes–every month is a gay month, and they better not forget it.
---
9 queer black womxn on the advice they'd give their teenage selves.
Here is a list of films, TV, and books that celebrate black queer women!
One Day at a Time Boss Gloria Calderon Kellett discusses the "origins [and] future of Hollywood immigrant fundraising effort"
"My Big Fat Gay (And Mormon) Wedding"
Please read this sweet profile on two married WNBA players, DeWanna Bonner and Candice Dupree! (spoiler they have 10-month old twin girls!!!)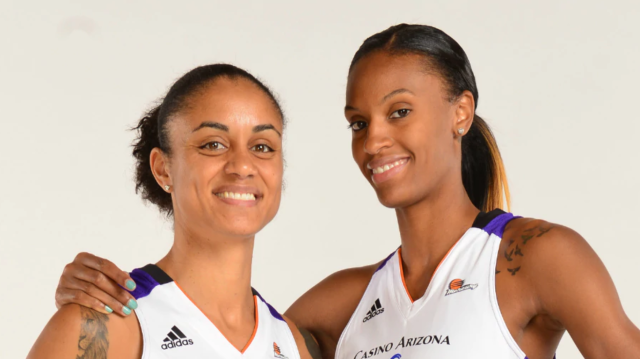 The New Yorker copied us, and wrote about Hannah Gadsby and Nanette! If you want to read the roundtable we published, be sure to check that one out too!
There's a queer rock camp happening in Rochester KaeLyn wants you to know about! It seems so great, maybe you want to know more?
Queer Rock Camp empowers LGBTQ youth and allies while building community through musical collaboration in a safer space. We support the fluidity of gender, sexuality, and identities and provide educational workshops and skillshares to amplify confidence, creativity and self-expression. We are anti-oppression, and counter ageism by encouraging youth to be fully involved in the process of organizing and leading camp activities.
---
All right buddies, I love you so much. So, so, much; don't ever forget that. Here's a queer music video to keep you living/laughing/loving throughout the week: