Hello, Sunday Funday Ice Cream Sundaes! You're the best softball team ever.
Michigan Moms Love Equality
Lots of folks had reason to celebrate when Michigan's gay marriage ban was struck down, but nobody was more deeply moved by it in a way that will also deeply move you than these plaintiff moms.
Detroit ABC affiliate WXYZ was there to capture the moment at the couple's kitchen table as their attorney, Dana Nessel, read portions of U.S. District Judge Bernard Friedman's decision finding that Michigan's voter-approved constitutional amendment forbidding same-sex marriage violated the U.S. Constitution.

"It's unbelievable," DeBoer, 42, said in the moments after hearing the decision. "We got our day in court. We won."
Elaine Stritch: Oh, Am I An Icon, I Had No Idea
Elaine Stritch may not be Bea Arthur, but she's still damn cool.
Even though she's now a (semi) retiree, Elaine Stritch proves she hasn't lost a bit of the sass, talent and tenacity which made her a stage and screen legend in an interviewwith Pride Source's Chris Azzopardi.

Still, the 89-year-old star, whose new documentary, "Elaine Stritch: Shoot Me," is earning rave reviews from critics and fans, says she's surprised to learn that she's considered a gay icon.

"I'm just becoming aware of it," she says. "I really have become very much aware, first of all, what great audiences they are."
Charice Is Doing Better Than Ever
Charice is happy when she sings, which is pretty badass since she's so good at it, and now that she's doing it while she wears what the f*ck makes her feel good it's even better.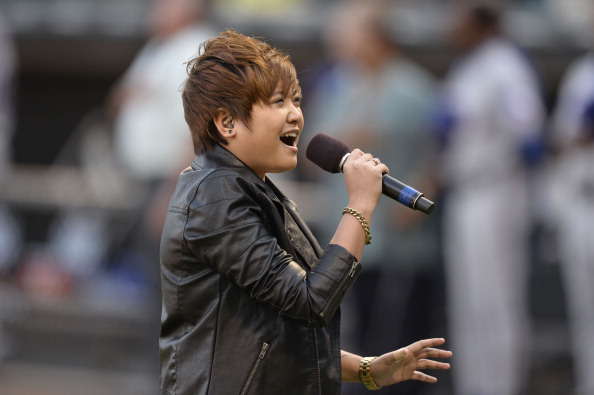 She talked to Trish Bendix about her transformation, her future, and her feelings:
The freeness Charice feels trumps anything she might have lost from her deciding to fully embody herself in both her personal and professional lives. While sexuality and gender identity are still inconvenient concepts for some people to grasp, Charice's voice is no less awe-inducing than it was five years ago, when it came from a tiny girl in a dress.

"The more I see telling me, 'You're so pretty when you're wearing that dress,' the more I know it didn't make me happy,wp_postsCharice said. "It made me sad because every time I saw something online, like a lesbian couple and one is like me, I could imagine myself like that; telling myself 'That's me. That's what I want.' And it made me sad because I would think of other people around me that would be disappointed and basically I didn't listen to my heart. So finally, I just woke up and told myself that's it. I really want to be myself because I owe it to myself and I didn't want to be depressed anymore."

Any true Chaster wouldn't want that for her either.
Go Go Tennessee Equality!
Tennessee has no time to waste before they start recognizing gay marriages — no matter how hard they try.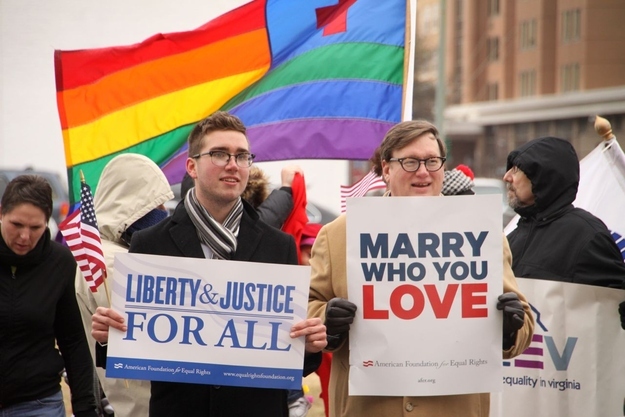 The NYT Is Over "Homosexual"
The New York Times is totally over the word "homosexual."
In the early 2000s, when same-sex marriage was a brand-new concept, gays were routinely described in mainstream media as homosexuals. Today, use of the word is less and less frequent. A Google Books scanshows a sharp decline in its use in recent years after peaking around 1995.

Scholars expect the use of the term to eventually fall away entirely.

"These shifts always reflect a change in sensibility,wp_postssaid Geoffrey Nunberg, a linguist who teaches at Berkeley. "That's what happened when 'Negro' yields to 'black' and 'African-American.' It's just an old-fashioned word that denotes a generally neutral but old-fashioned sensibility."
These Dogs Are Super Hungry
Open hands everywhere but not a treat to snack on.