It's Sunday Funday once again! This is our first Sunday together in December, and the holigays are around the corner. So what do you need in the middle of shopping, holiday video marathons, and card signing? Well, the kind of gift only I can bring you: tons and tons of good news!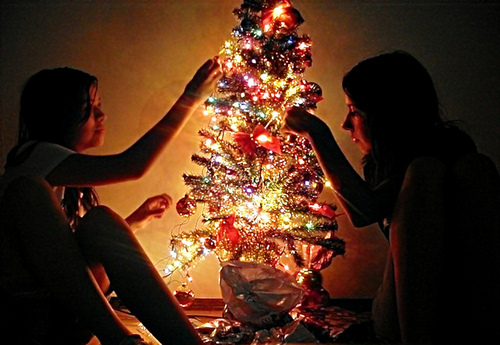 So go put your ugliest sweater on, light up the fire, and curl up with your electric blanket. 'Tis the season for gay people to get married, break the rules, and look at pictures of Kate Moss looking like David Bowie.
When We Were Outlaws Sounds Like the Best Thing Ever
The Advocate's review of When We Were Outlaws by Jeanne Cordova reminds you why you like being a lesbian in the first place. And also why sometimes girls in aviator glasses are just the best kind of all:
I knew the book would be good.  I was wrong. When We Were Outlaws is not a good book.  It is a great book. Cordova has a literary gift that mixes a journalist's bold style with smart sociological overview. And the author's lesbian butch perspective carries a rare voice.
Outlaws is a riveting fast paced piece of literature that takes place in the early to mid 1970s. This true story weaves in and out of a lighting fast radical time. It goes from Angela Davis to Patty Hearst to radical lesbians to the Weather Underground to a neo-Nazi party hell-bent on blowing up any progressive group within its sight.  And Cordova was right in the middle of everything.
Gay People Like Marriage, Australia
There are so many gay marriage updates this week that I couldn't even fit them in the biggest box at the store.
+ Gary Johnson, former Governor of New Mexico, announced Thursday that he supports marriage equality:
"As I have examined this issue, consulted with folks on all sides, and viewed it through the lens of individual freedom and equal rights, it has become clear to me that denying those rights and benefits to gay couples is discrimination, plain and simple," Johnson said. "For a very long time, society has viewed gay marriage as a moral and, yes, religious issue. Today, I believe we have arrived at a point in history where more and more Americans are viewing it as a question of liberty and freedom."
+ Lawyers for the Church of England say that weddings will be open to same-sex couples "under any scheme" to make the institution open to gay and lesbian couples.
And meanwhile, in Australia…
+ 5,000 people marched to the Labor Party's convention in Sydney to express support for legal recognition of gay marriages, and it worked. The party's frontbencher, Mark Butler, announced Saturday that the party would be introducing legislation to make it happen:
"I announce today that when we return to parliament in the new year a Labor member of parliament, Stephen Jones, who is here today, will move a bill to make that policy a reality," Mr Butler said.
"I and dozens of my Labor colleagues will proudly cast our vote in favour of that bill."
+ Finalists in the City of Sydney Business Awards this year came out in support of marriage equality.
A DADT Love Story
Navy Lt. Gary Ross and Gary Swezy remember the days of DADT all too well – because they couldn't end soon enough. The two men were the first to marry after DADT's days came to a close:
Gary said the ceremony began 15 minutes before midnight.
The officiating justice of peace kept an eye on a clock, not wanting to declare them married until Sept. 20 was official.
He watched the clock and at 12:01 a.m. he said "I declare you married," Gary said, making him and Dan the first same-sex couple, with one of them a serving member of the military, to be wed.
Gone was DADT.
Money Sculptures
Slate has gathered a collection of money sculptures for you to gaze at mindlessly: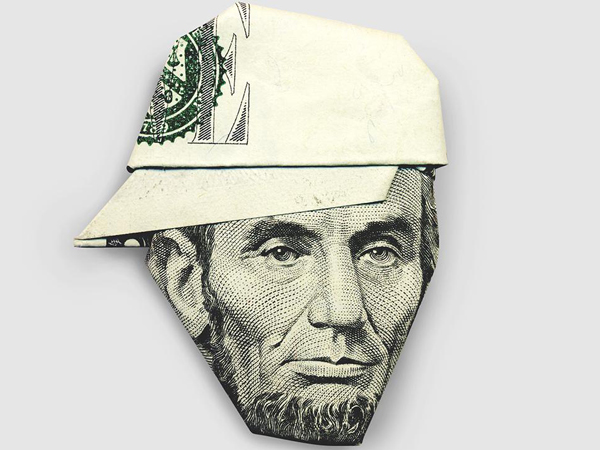 Heather Matarazzo is a Total Lesbo and Has a New Film
Heather Matarazzo talked about her career and her love life with The Advocate for an interview published Saturday:
ADVOCATE: You were always attracted to girls but said you didn't really have a name for it until you became aware of gay people when you did Welcome to the Dollhouse when you were 11. Did that experience frighten you?
HEATHER: No, it was exhilarating. To be able to finally put a name to something is always exciting, it's always exhilarating, and that was my experience. I'd rather know than not know … as human beings, we're always trying to figure things out and get to, like, the root and put a name on it. Being able to find out that I wasn't terminally unique and I wasn't some weird freak, I was like, Oh, this has a name. It has a name. 
Kate Moss Goes Bowie
Oh French Vogue, you have completed me. Check Kate Moss' David Bowie on the cover:
Therapy Dogs Doing The Nutcracker