I'm not that great with plants, you guys. But damn, do I try. I dream of being a world class gardener who grows everything she eats, works among indoor hanging plants, and plucks her own herbs in the morning for breakfast. My mission is to get much, much better at gardening, growing, and sustaining life that comes out of soil — for decoration, for food, and for fun.
And thus, this guide: a roadmap to the books, accessories, and tools that will make tree-hugging, plant-growing garden hippie gnomes like me very, very happy. And just in time for spring, coming soon to a planet near you! (It starts on Sunday; get into it!)
---
Books and Magazines
Some of us want to look at pretty gardens and pretend we're good enough to grow them. Some of us want to grow our next meal. And some of us just want to make things prettier with plants. The thing that unites us all, though, is that a book or magazine lighting our way can do a whole heck of a lot of good.
+ Rodale's Basic Organic Gardening: A Beginner's Guide to Starting a Healthy Garden
+ Birds & Blooms Magazine Subscription
+ Gardening Without Work: For the Aging, the Busy, and the Indolent
+ Indoor Kitchen Gardening: Turn Your Home Into a Year-round Vegetable Garden 
+ Outstanding American Gardens: A Celebration: 25 Years of the Garden Conservancy 
+ Hellstrip Gardening: Create a Paradise between the Sidewalk and the Curb 
+ Garden Gate Magazine Subscription
+ Groundbreaking Food Gardens: 73 Plans That Will Change the Way You Grow Your Garden
+ Roots, Shoots, Buckets & Boots: Gardening Together with Children 
+ Homegrown Harvest: A Season-by-Season Guide to a Sustainable Kitchen Garden 
---
Indoor and Outdoor Planters
You can't plant a plant without a place for the plant to be planted, is what I always say. I'm really into finding unique and adorable homes for my houseplants, and I guarantee the person in your life who loves flowers or herbs or succulents or whatever feels similarly. Get 'em something that makes the plants stand out even more and their love for said plants will only, um, grow.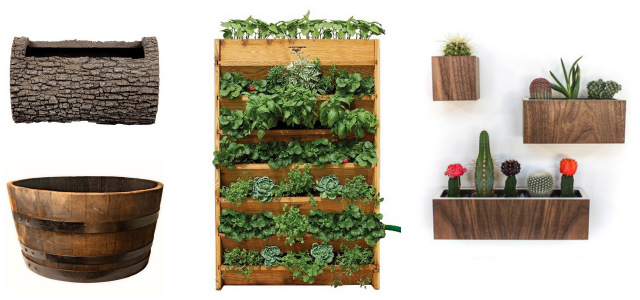 Oak Log Planter | Recycled Oak Barrel Planter | Wooden Vertical Garden | Wooden Hanging / Tabletop Planters
Wall-Mounting Terrariums | Skull Planter | Macrame Plant Hanger
---
Gardening Supplies
How am I supposed to become a world class gardener if I don't have any of the necessary supplies? If someone made me a starter kit, I know I'd be able to hack it. The only problem is that nobody has done that, probably because I've never directed them to this pile of awesome goods related to being able to garden at all.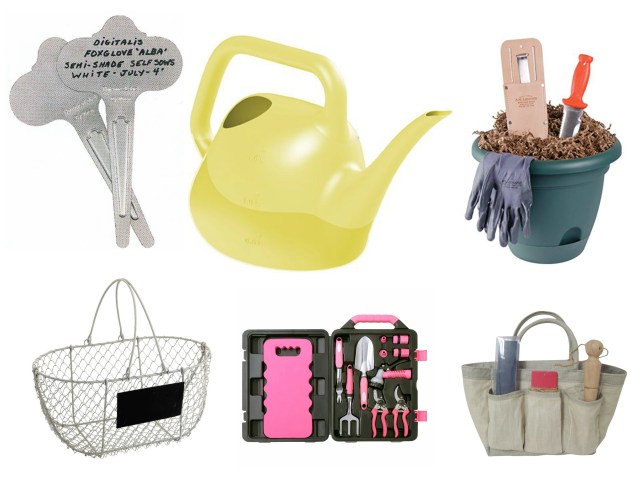 Reusable Stainless Steel Garden Markers | Translucent Watering Can | Pink Garden Tool Kit | Vintage Chalkboard Trug | Deluxe Soil Knife Gift Set | Gardening Tote
---
Garden Decorations
Put a bird on it. Or just a home for one. Or just a cat statue. WHATEVER, Y'ALL.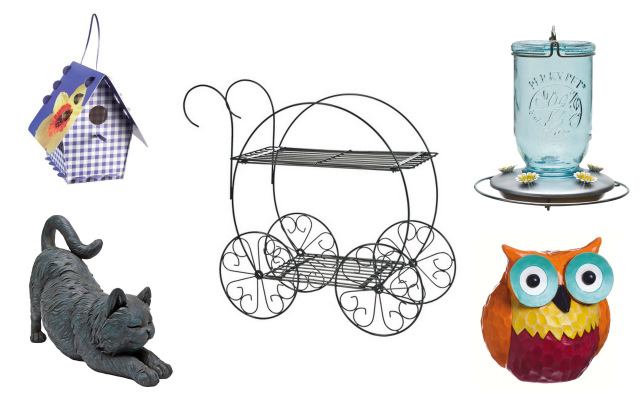 DIY Bird House | Garden Cart Plant Stand | Mason Jar Hummingbird Feeder | Stretching Cat Statue | Owl Statue