There's a wonderful thing happening in the realm of children's clothing that is LONG overdue: the realization that toxic gender norms and stereotypes have no place in children's closets has become more mainstream than ever before. The resulting increase in demand for gender neutral kid's clothing has allowed small businesses that were already filling this gap to gain traction. It's also leading major retailers to provide more gender neutral options, making them more accessible both physically and financially to those seeking them. This is a major win for the queer community. We've always been at the forefront calling for the creation and inclusion of gender neutral clothing and spaces across age groups, and it seems those calls are finally being answered on a macro level.
I spend a LOT of time shopping for kid's clothes as I'm solidly in that "all my friends are getting married and starting families" phase. I know all too well how disheartening it is to try to shop for tiny humans and succeed at sorting through all the pink princess dresses and blue truck t-shirts and come out with something that doesn't say "I bought this to pigeonhole your gender expression into one that fits society's backwards expectations based on the belief that sex and gender are related." Given my experiences, I figured it'd be helpful to share a list of stores i've come across in my baby shower and birthday gift shopping that are amazing resources for dressing a gender neutral child. Bonus info: aside from the three major retailers (Amazon, Polarn O Pyreet, and Target) all these shops are woman-created and owned. Polarn O Pyreet's US division CEO is a woman as well.
---
Unsurprisingly, given that Amazon has everything ever and will deliver it straight to your doorstep so there's no real reason to leave home ever again, they also have thousands of gender-neutral clothing items and accessories on their site. They source from lots of smaller sellers so the diversity of styles is pretty amazing and there's something for just about every personality of child and family. They've also got a great selection of gender-neutral room decor and toys, making it the ultimate one-stop shop. The only place Amazon falls a little short is that they have far more options for infants and toddlers than older children.
---
This line was started in 2012 by artist Kristen Nystrom and inspired by the birth of her child. She draws all the prints and gives each collection a fun story and cast of characters. Their clothes are organic and comfy but also super trendy and fashionable, so if you're looking for that LA hipster kid aesthetic, this is the place to go.
---
The Bunting Tree is a UK-based shop started and run by a mom named Emma. Their items are also organic and ethically made in a small family owned factory in India. All designs are handmade and feature bright bold colors and prints. They use lots of rainbows in their designs, so their clothes are often favorites of queer families!
---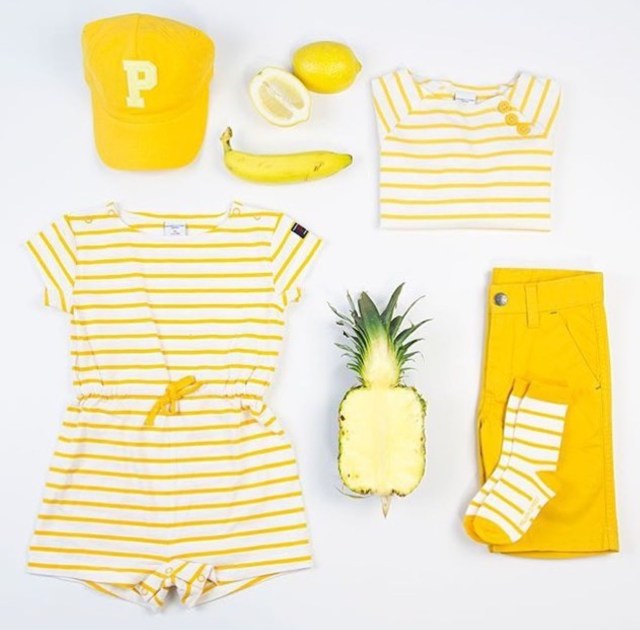 This shop has a pretty badass history. The creators started off opening a drugstore over 100 years ago in Sweden that also sold some clothing and condoms, as they wanted to help Swedes with family planning. They later shifted to selling just clothing and are now one of the most popular retailers for gender-neutral children's clothing. Their brand values specifically state "we avoid gender stereotypes by using unisex colours and prints." Navy and red and all things striped are their trademarks and their clothes are a favorite among celebrities. They expanded sales online and in store to the US about three years ago, and are widely available in Europe and the UK!
---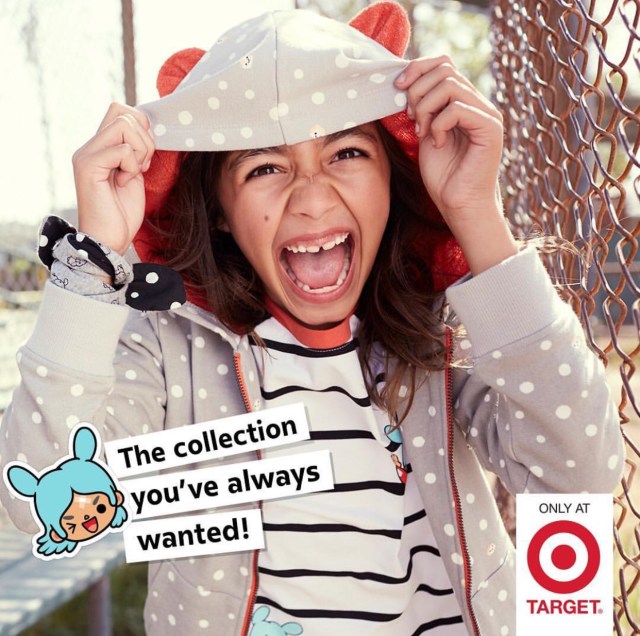 Between removing "girls" and "boys" labels from their toy section, committing to providing gender neutral restrooms, and now announcing a clothing line in collaboration with Toca Boca that will include genderless options, Target is really trying to win our hearts. They've gotten a ton of buzz over the impending release of their line, but even now a quick search on their website for "unisex baby clothes" returns over 800 solid results.
---
Wynken is a unisex kid's brand created by mother and clothing designer Elbe Lealman and based in London. Their collections are contemporary and modern, yet playful. Comfort and mobility are central to the cuts of their items, so these make great play and activity clothes for energetic little bodies.