Spring has now officially sprung, at least in the music world. Farewell long winter of re-issues and special editions for the festive market, hello barrage of awesome new release to look forward to! We've already had one of the biggest releases of the year in form of Tegan & Sara's Hearthrob, but rest assured there is PLENTY more to look forward to and we've selected some of the key releases to look out for over the next three months. From industrial dance to glamorous indie rock n' roll, with a dash of country n' western and a dollop of hip-hop, we've got it covered. Oh, and of course there's the small matter of the return of a certain Mr. Bowie! So without further ado, here's our 'Six for Spring' album preview…
---
 Broke With Expensive Taste
Azealia Banks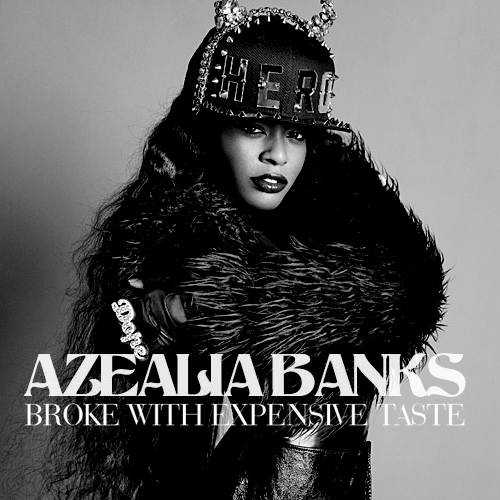 Who?
The woman responsible for THE party song of the past 15 months, New York native singer and rapper Azealia Banks is on the brink of releasing one of the most anticipated debut albums in recent memory.
In a nutshell:
Straddling the year end of 2011/2012, the release of "212" catapulted Azealia Banks to instantaneous stardom, revered by critics as exemplified by her widespread presence on a myriad of 'Best Of…' lists for both years. She certainly created an initial buzz, but capitalise on it, she did not. Snapped up by Interscope, through which she released the somewhat underwhelming 1991 EP, the starlet-in-the-making that everyone wanted to see kept 'em waiting with a bizarre mass-cancellation of tour dates to facilitate the fast-track recording of her debut album. Yep, the same debut album that we're STILL waiting for. The release date has frustratingly changed several times, but we'll forgive her. Why? Because "Atlantis" has us intrigued for the new. Because of how kick-ass awesome "212" remains. And because I refuse to believe that Azealia Banks is just another one-hit-wonder.
Release date: February 12. Or April. Or maybe October. We just don't know anymore.
Untitled
Kool Thing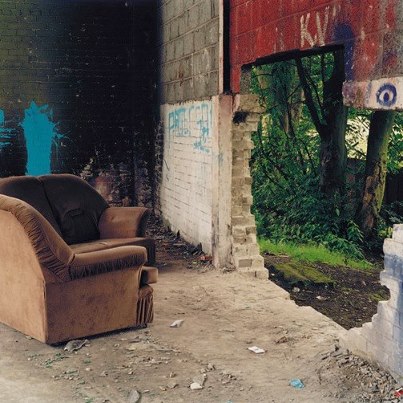 Who?
Kool Thing are a part-Irish, part-Australian Berlin-based band consisting of core members Jon Dark and Julie Chance. You may remember them from such Autostraddle Artist Spotlight posts as THIS one.
In a nutshell:
If melancholy-tinged pulsing electronic rock is your thing, then Kool Thing may just be the band for you. Counting Austra and MEN amongst their fans, the duo's debut album is set for release this spring and it's one which I am VERY much looking forward to getting stuck into. If the album's preceding singles "The Sign", "Light Games" and the brilliant "PLAN.LIFE.GO" are anything to go by, it's going to be an absolute cracker which has the potential to elevate Kool Thing from buzz-band-of-the-moment to force-to-be-reckoned-with, not just in the realm of Irish music, but far beyond.
Release date: March 4
The Next Day
David Bowie 
Who?
LIVING LEGEND.
In a nutshell:
On January 8, the world awoke to the very pleasant surprise of a new single from David Bowie. Breaking his decade-long musical silence, the fabulous "Where Are We Now?" was unleashed with zero warning in celebration of Bowie's 66th birthday. More importantly, though, to herald the news of a new album in the works – his 30th studio offering, The Next Day. Far from a mere heritage act, Bowie remains a musical force to be reckoned with and there's proof, if needed, in the fact that the album topped charts based on pre-orders alone. Who says nobody buys music anymore?! Bowie is said to have zero interest in taking his new material on tour – or even giving an interview, for that matter – but the fact that all of the rumours, speculation and wishful thinking have actually amounted to a new release is good enough for us.
Release date: March 11
The Stand In
Caitlin Rose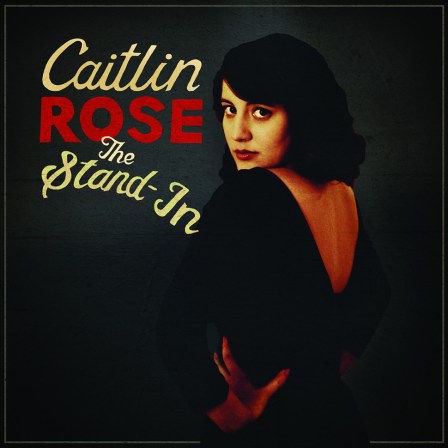 Who?
Caitlin Rose is a 25-year-old country singer hailing from Nashville, Tennessee.
In a nutshell:
Formerly the lead singer of Nashville indie rockers Save Macaulay, Caitlin Rose flew solo and landed herself a record deal, resulting in the release of her debut album, Own Side Now back in the summer of 2010. Rose has a strong musical heritage behind her – Papa makes a living through marketing country music and Mama shares a Grammy Award with Taylor Swift for their collaborative efforts – but her voice sings for itself. It possesses an engaging charm that, when teamed with her confessional approach to songwriting, is nothing short of powerful. Having portrayed such maturity with her debut, it's exciting to think what the follow-up may have in store. Sample the rockabilly refrains of the album's lead single "No One To Call" below.
Release date: March 5
Shaking the Habitual
The Knife 
Who?
The Knife are a Swedish electronic music duo from Stockholm, formed in 1999 and consisting of siblings Karin Dreijer Andersson and Olof Dreijer. You may remember them from such 'Best Song of All Time' contenders as "Heartbeats". Karin also flew solo for a while under the moniker of Fever Ray.
In a nutshell:
Following up their 2001 self-titled debut, 2003's Deep Cuts and 2006's Silent Shout is no easy task, but being one of the most enigmatic acts in the music industry is not without its advantages. The less they crave the more they get, and the sense of anticipation for what The Knife have in store for album #4 is palpable. Their disdain for the mainstream has always been evident, but attention is currently being lavished upon The Knife, and for good reason: lead single "Full Of Fire" sent the interwebz into a tizzy when it dropped earlier this week, a near 10 minute banger with a short film-esque music video to match. The Swedish siblings' trademark stylings are still very much present, but it sounds like they've got plenty of new tricks up their sleeves, too.
Release date: April 8
Mosquito
Yeah Yeah Yeahs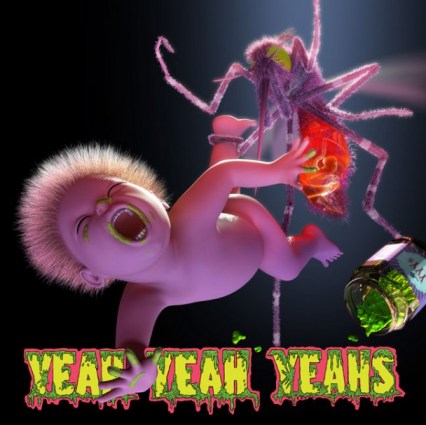 Who?
Yeah Yeah Yeahs are an indie-rock trio hailing from NYC comprised of Nick Zinner, Brian Chase, and some chick called Karen O. You may have heard of her?
In a nutshell:
It had been a week of big comeback announcements, from the unexpected (David Bowie) to the extremely underwhelming (Destiny's Child and Justin Timberlake) but New York's finest blew 'em all away when on January 14th they officially announced via their official Facebook page that the follow-up to 2010′s It's Blitz! – dubbed Mosquito – will be with us mid-April. We knew it was coming, but the fact that they've made it official makes it all the more exciting – even if the album artwork they revealed is the stuff of nightmares. As if the return of Yeah Yeah Yeahs wasn't enough to be giddy about, a look through Mosquito's finer details reveals that James Murphy's name is amongst the album's production credits. Yes, LCD Soundsystem's James Murphy. I think I need to lie down…
Release date: April 16
What new albums are you looking forward to in Spring, and beyond?