Welcome to the sapphic table, a series of (hopefully!) unfussy seasonal recipes for your farmers market, your CSA bounty — or your grocery store. Today we're making a single serving stovetop mac-and-cheese perfect for eating out of its pot in your underwear. Technically it's not seasonal, but hey you could always pair it with a salad.
---
I know that Mac and Cheese seems more like a fall recipe, but hear me out. You know those muggy nights that seem to only be capable of happening in the summer; the kind of nights when sheets of rain pour against your windows, and all you want to do is strip down to your underwear and empty out everything from our head??
Ok great, then you know the only thing that can be reliably called upon, the only way to achieve that immortal bliss, is to immediately pour a glass of white wine, take off all of your clothes and stand in the middle of your kitchen while eating a pot of creamy, delicious — if ever so slightly salty — melted cheese, luxuriously dressed over pasta in exactly 15 minutes or less from when you first had the idea.
If it's just me and you have never not once in your life had such an urge, don't tell me.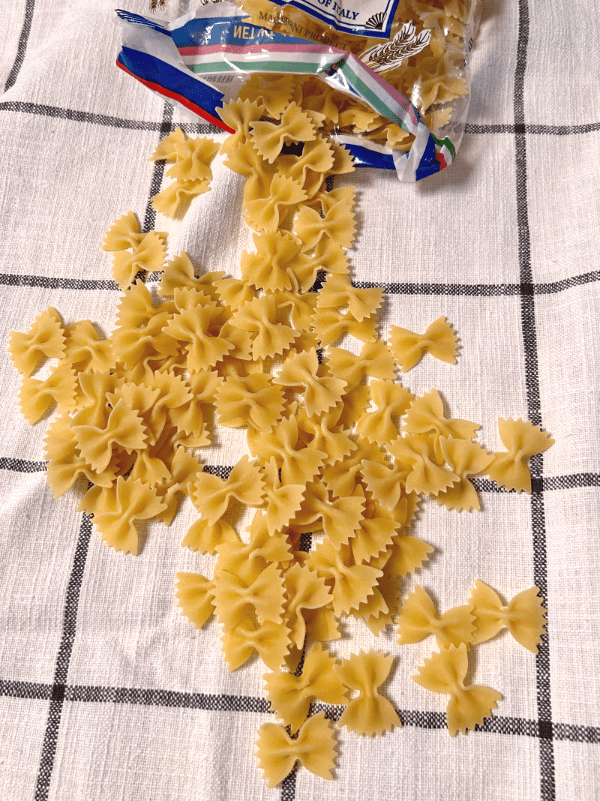 For the rest of us, this is a Mac and Cheese recipe built for impulsiveness, cravings, and comfort.
It's not the decadent, bronze, smooth, perfectly baked Mac and Cheese that takes over an hour to make and is 100% best served once the leaves have changed and you need a blanket to stay warm. No, this is rushed and unpolished (though I find elegance in its messiness) — a beautiful meeting of those nostalgic blue Kraft boxes from after school specials and the trendy adult cacio e pepes that have overtaken the menus of fancy Italian restaurants everywhere. It's for when you need cheesy pasta RIGHT NOW and nothing else will do.
When I started this column, I imagined sticking to "seasonalwp_postsrecipes that used up my love of farmer's markets, vegetables, and fruit. And yes, technically speaking, stovetop Mac and Cheese is not that. However, I can tell you, from personal experience, that if you pair this Mac and Cheese with some freshly sliced sweet summer tomatoes on the side and a nice chunk of crusty bread, your eyes will roll back in your head and you will reconsider everything you once knew in life. Just a little tip from me to you.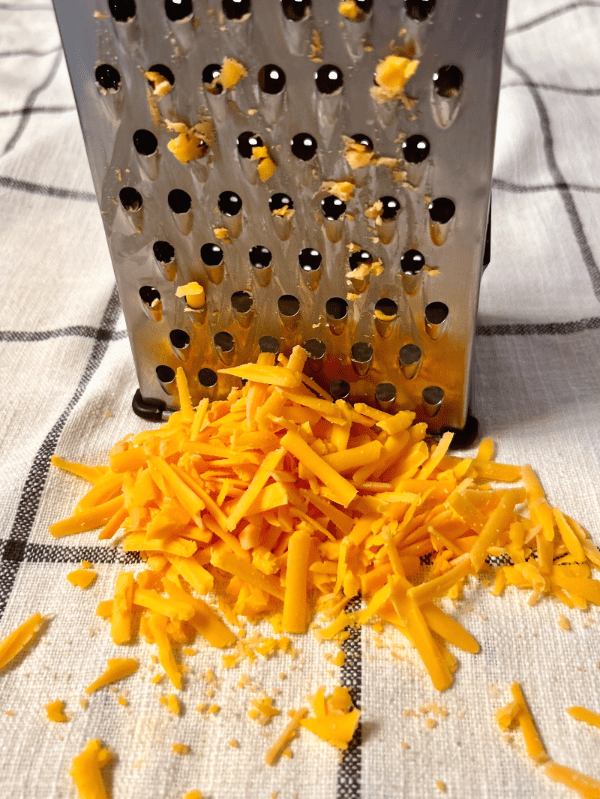 Like all things that come with being perpetually single but loving to cook, it's actually difficult to find an appropriately pared down Mac and Cheese recipe for just one person. Deb Perelman's comes the closest to my needs, though I've taken a few liberties. I've swapped out her parmesan for a sharp cheddar because I don't see any reason to mess with a Mac and Cheese classic (though I keep Deb's heavy hand for pepper, to give it that aforementioned cacio e pepe edge). I use slightly more butter, because who are really we fooling here? And finally, I sub some of the flour for cornstarch. Years of trial and error have taught me that a little cornstarch will keep your cheese sauce extra creamy, even as it cools.
Mac and Cheese To Eat Out of a Pot in Your Underwear
Serves one
Ingredients for Single Serving Mac and Cheese
4 ounces short, chunky, and twisty pasta of your choice (I used bowtie/farfalle, and have you ever noticed how hard it is to measure out dry pasta when you don't have a scale? I find this visual guide from The Kitchn to be really helpful!)
1 tablespoon unsalted butter
1/2 teaspoon cornstarch (see *note for alternative)
1 1/2 teaspoons all-purpose flour
1/2 cup milk
Many grinds of black pepper
Salt
1/2 cup (1 ounce or 30 grams) shredded sharp cheddar cheese
*Note: Don't have cornstarch hanging around?  You can substitute the 1/2 teaspoon cornstarch for an additional 1/2 teaspoon of flour, bringing the total amount of flour to two teaspoons total.
Directions for Single Serving Mac and Cheese
Bring a small/medium pot of water to a boil. Add your pasta and cook according to package instructions for al dente, then drain.
Return the pot (now warmed) to your stove. Melt butter in the bottom of the pot over medium heat. Using a fork or whisk, add flour and cornstarch. Mix until they disappear and no remaining dry parts remain.
Add milk, going a solid — but careful! — splash at a time, stirring constantly with fork or whisk so that no lumps form. Don't forget to scrap down the corners of the pot while you're at it! Once everything is smooth, season with a good pinch of salt and many grinds of black pepper. Bring sauce to a simmer.
Cook at a simmer, stirring, for one minute. Remove from heat. Stir in grated cheese until melted and combined. (If you find the cheese won't seamlessly melt into the sauce, put the pot back on low heat while stirring until the cheese melts and everything combines, then take it back off heat.)
Is your drained pasta still warm? Great! Then add it to the pot, and stir evenly to coat. (If your pasta got cold while you made sauce, pause here! The sauce will seize up if you try to mix in cold noodles. Re-warm it by quickly rinsing it throughly with hot water and drain it again. Once completely drained, add rewarmed pasta to pot, stir to evenly coat.)
Your Mac and Cheese is ready! Give another grind of black pepper on top, for aesthetics.
Grab a fork. Use your phone to put on a podcast. Dig in.