I spend a lot of time thinking about sex toys. And it seems to me that, up until a few years ago, many new releases didn't have a whole lot to differentiate themselves from what came before. The same few shapes and colors of vibrator, but slightly more powerful, hopefully! The same few shapes of dildo, but slightly better texture! Today, it's less about a harder better faster stronger version of more of the same, and all about the different ways it's possible to experience pleasure and sensation. The toys I've selected below are unique among themselves in just that way, and you — er, your giftee — could own all of them and experience something different with each.
---
A Flexible External Vibrator: Dame Pom ($95)
The Dame Pom is a waterproof silicone vibrator that you can bend and squeeze. It nestles into the palm of your hand, depending on the size of your hand, and it's easy to use in a variety of positions, whether with partners or alone. It's also soft, with gentle vibrations that you can experience as pinpoint or more enveloping, depending on the angle. Pom comes in jade and plum.
---
I can't get enough of this tie-dye rimming butt plug and neither can anyone I know who's tried it. The B-Vibe Rimming Plug is a powerful silicone plug that mimics the sensation of getting your ass fucked and eaten simultaneously. It's also waterproof, remote controlled, and rechargeable — all the standards. If the tie-dye edition (which comes with a carry bag and various accessories like patches and stickers, perfect for gifting) isn't your style, it also comes in petit (black, teal, or purple), and XL (black).
---
A Flickering External Vibrator: Fun Factory Volta ($139)
Fun Factory Volta is an effortless multi-use external toy that you can use on clits, labia, penises, and nipples. As our reviewer notes, "It's a lot like your dearest light sweater — an effortless fav to reach for when you just need a little extra something. I wasn't expecting the toy, based on the picture alone, to be so damn multi-use!" It's looped handle makes it easy to hold even with lubed-up fingers, and its silicone body makes it (in this case a bit of a dust magnet but also very) easy to clean. The Volta comes in blue turquoise or all black. There's also a purple mini battery-powered Volta, which has the same motions in a smaller, likely less powerful, and definitely much cheaper toy.
---
A Pinpoint External Stimulator: Zumio X ($98)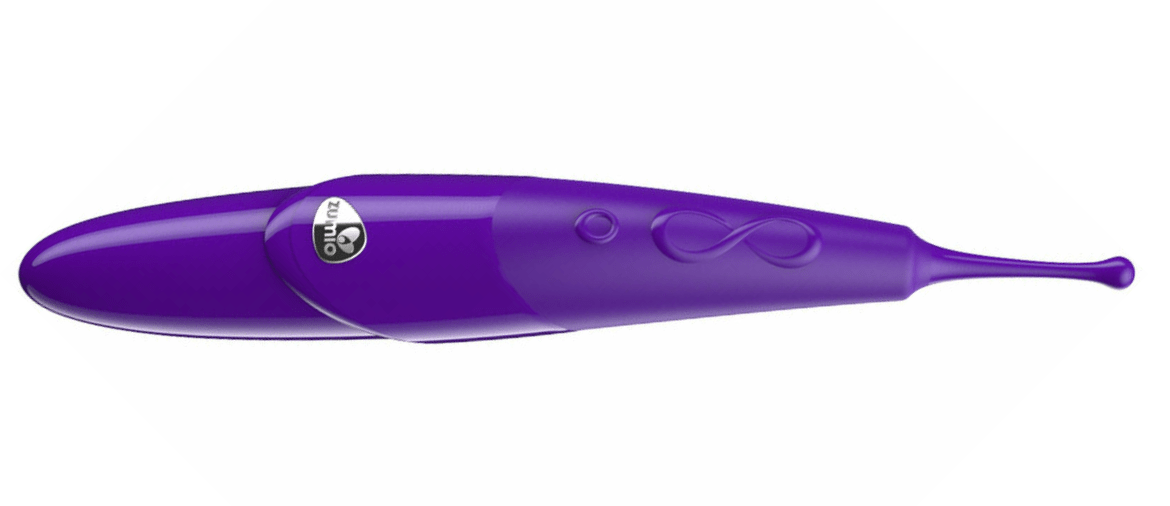 The Zumio X is a stimulator with a tip that moves in tiny circles and is designed for ultra targeted sensation. The focus make it great for pleasure mapping — or mindfully exploring what types of sensation you like where — not just for your genitals but for all over your body, without the desensitizing that larger toys can cause. The low footprint means it doesn't get in the way if you decide to add penetration. It's also surprisingly quiet. For a softer, less intense experience, the Zumio S is also a great pick.
---
The Fun Factory Stronic G is a newer addition to the Stronic line of sex toys that do the thrusting for you. If you put it on a flat surface and turn it on, it'll scoot forward (they're fun to race if you have two), and inside a hole it'll stay put and pleasurable almost hands-free. The head is at a great angle for hitting a g-spot, and the steady, tireless motion is out of this world. It comes in pool blue or grape.
---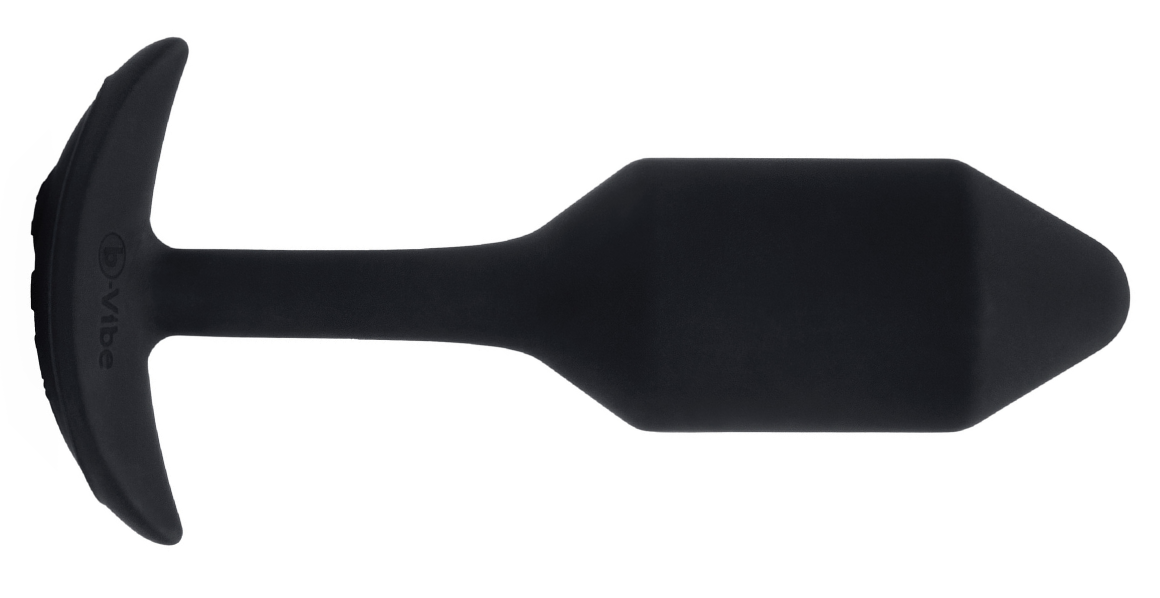 The b-Vibe Vibrating Snug Plug is long-wearing and comfortable, with a flexible stem so it moves with you. It's weighted for sensational fullness. And best of all, it vibrates. While you'll have to stick to the original Snug Plugs if you want to take a bath with one — the vibrating one is splash-proof, not waterproof. The vibrating Snug Plug comes in medium (rose, black) and large (navy, black).
---
A Full Clitoral Sucking Vibrator: Baci ($160)
Think this is yet another clitoral sucking toy? Think again. Toys like the Satisfyer target just the external glans clitoris — what most people mean when they say "clit" — and are great for targeted sensation and staying out of the way during penetration. But the clitoris is actually much larger, and extends like wings through and behind the labia. Baci covers more of the clit, with both a pocket for the glans and ridges that nestle into the labia for a fuller sensation. It fits more into the cup of your hand than between your fingers and is rumbly on low settings and powerful on high ones. A bonus: if other clitoral sucking toys make you numb after you come, the fuller experience from this one might leave you ready for more.