Calling all Homoganjas! Let's talk about anything and everything Marijuana related, from legalization to pop culture to how to your own bong using a box of Diva cups and a broken lamp.
Whether you're a newbie who doesn't know a blunt from a joint, or you're planning your gay dream wedding to Mary Jane, this column is for you. Puff, Puff, Pass.


---
Raise your hand if you can't get enough Orphan Black. I don't blame you; I've been hooked since the first episode and I'm recapping Season Two for you weirdos! This show has everything: gorgeous women, sci-fi conspiracies and kickass gay besties. But what really sets the show apart is Tatiana Maslany's epic performance as multiple characters. Each clone is so specific in her look/mannerisms/personality that it's easy to forget they're all played by the same actress. With that in mind, I've come up with a smoke list for every genetic identical on the show. Because while their DNA may match, their herb preferences couldn't be more different!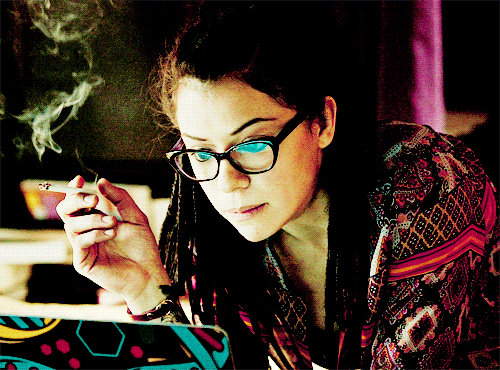 ---
Sarah Manning
What She Would Smoke:
British con artist Sarah has ovaries of brass. And with all she's been through recently, she'd need a mellow indica to calm her nerves, like Grape Ape or Cheese. You know, something to take the edge off when you're breaking and entering or posing as your doppelganger cop. COPPLEGANGER.
How She Would Smoke it:
Like many a former bad girl, Sarah would smoke her stash from poorly rolled joints. Sure they're stemmy garbage, but she's so charming you wouldn't even care.
---
Cosima Niehaus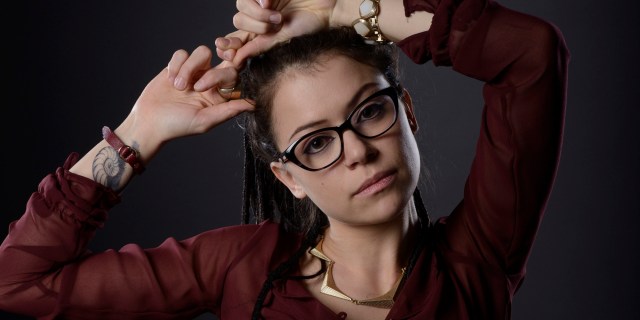 What She Would Smoke:
Quirky and crushable Cosima is already a frequent toker, disproving the cliché that stoners aren't smart or productive. She would favor a sparkling sativa to keep her focused in the lab. Sweet Diesel and Lemon Jack would be a good fit; anything with a fruity flavor would be a plus.
How She Would Smoke it:
Cosima would smoke her bud out of a complex engineered bong she made in the lab. Or the more obvious choice, blowbacks with Delphine. Although seeing as she's been coughing up blood, maybe girlfriend should stick with edibles.
---
Alison Hendrix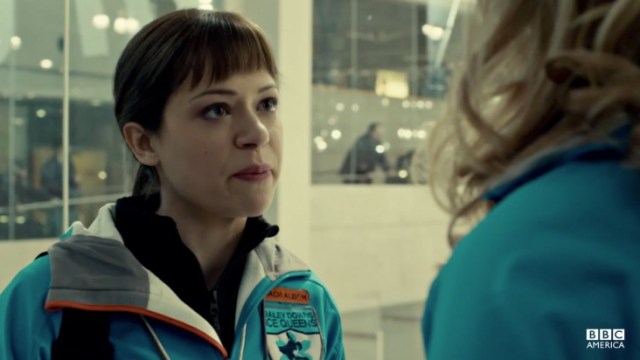 What She Would Smoke:
Guys, Alison is already a pro at mixing wine coolers and painkillers. This type A soccer mom could use a sweet hybrid to help her shift gears. Something like Banana OG or Chemdawg could level her out nicely.
How She Would Smoke it:
Since she needs to protect her voice for the musical, Alison would go for some edibles. They're discreet and easy to disguise. Why do you think her vests are so puffy? THEY'RE FILLED WITH BROWNIES.
---
Rachel Duncan
What She Would Smoke:
Rachel has a lot of responsibilities: international business dealings, rogue clones, severe bob maintenance. No one said being a proclone was easy. She needs to unwind with a luscious indica kush, like Purple or Bubba. A nice rich herb like these will help soothe the pain of getting pistol-whipped by your genetic identical.
How She Would Smoke it:
Rachel would favor a sleek and stylish vape pen, like the Atmos Raw or the Pax. Clean, efficient and modern, just like her.
---
Helena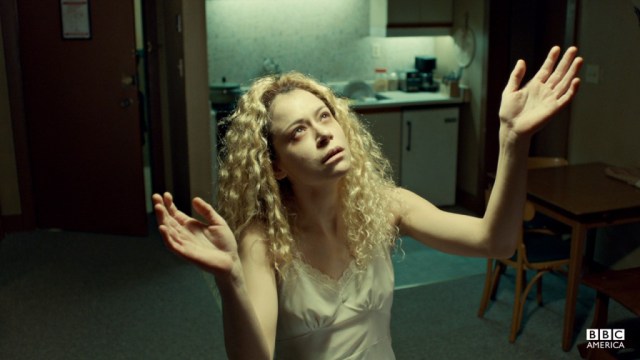 What She Would Smoke:
How do you solve a problem like Helena? Probably not with marijuana. But let's throw a tasty hybrid at her and see what sticks. I might go with Qrazy Train or Amnesia Haze for the names alone.
How She Would Smoke it:
Helena would smoke from a glass bong with broken jagged edges, then beat someone to death with it. Sooo… contact high?