While everybody was celebrating the victory for same-sex marriage in New York, elsewhere on the East Coast, Rhode Island was having its own fight over gays and their unions. A very different fight, in fact.
On July 2nd, Rhode Island Governor Lincoln Chafee signed a bill into law that would give queer Rhode Islanders civil unions — not marriage — and also allow some pretty big exemptions for religious organizations who don't want to honor gay unions. It's a huge disappointment, as the situation had initially looked great for gays in Rhode Island. Not only was Governor Chafee on their side, but the speaker of the House, Gordon Fox, is openly gay himself.
One of the big problems came from State Senate President M. Teresa Paiva Weed, a Democrat who opposed equal marriage but liked the idea of civil unions. It eventually became clear that marriage equality did not have enough support and civil unions was a more "realistic goal." Which is sad enough on its own, but it doesn't end there.
House Representative Arthur J. Corvese drafted an amendment, which bears his name, allowing religiously-affiliated hospitals, schools and businesses to refuse to recognize civil unions at all. While churches are allowed to refuse to perform same-sex ceremonies under the First Amendment, the Corvese Amendment goes way further than that. Thanks to it, religious hospitals could deny same-sex couples the right to see their loved ones when they are ill or make medical decisions for them! In other words, the very rights the civil union bill was meant to protect. The language remained in the bill that was signed by Governor Chafee, who has said that amendment "eviscerates the important rights that enacting a civil union law was meant to guarantee in the first place.wp_postsHe has admitted that he signed it "with reservations," seeing the measure as "a step forwardwp_postsbut one that doesn't go far enough.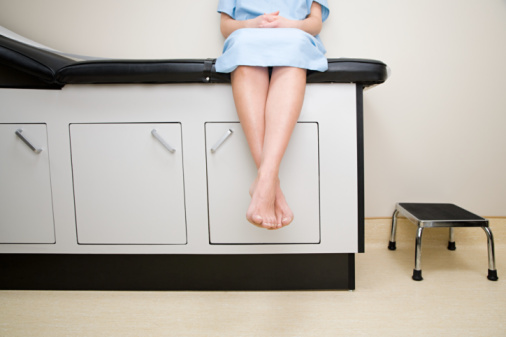 While LGBT rights supporters were not happy with the civil unions "compromisewp_poststo begin with, the Corvese Amendment has caused many to outright oppose the bill. On June 27th, a group of nine civil rights groups drafted a letter to Chafee, Fox and Paiva Weed expressing their disapproval. The signatories included not only state-specific groups like Marriage Equality Rhode Island, but also national equal rights organizations, including the ACLU, The Family Equality Council, Freedom to Marry, Gay & Lesbian Advocates and Defenders, The Human Rights Campaign, Lambda Legal, The National Gay and Lesbian Task Force and the National Center for Lesbian Rights. 14 pro-equality legislators also sent a letter voicing their disapproval, stating: "This bill legalizes discrimination against the very protections it creates, and allows groups with even tenuous connections to religious denominations to ignore very specific laws as they relate to same-sex couples."
Marc Solomon, the national campaign director for Freedom to Marry, said: "This flawed civil union bill undermines a crucial principle that Rhode Island has always stood for – respecting the separation of church and state." (For those not in-the-know, Rhode Island was specifically founded as a haven for religious freedom by Roger Williams, who got kicked out of Puritan Massachusetts in 1635.)
What's more, opponents of marriage equality aren't happy with this bill either! Rhode Island is one of the most Catholic states in the country, and the Catholic Church disapproves of civil unions as well as same-sex marriage. At the Rhode Island Catholic, Bishop Thomas J. Tobin of the Diocese of Providence said: "The concept of civil unions is a social experiment that promotes an immoral lifestyle, is a mockery of the institution of marriage as designed by God, undermines the well-being of our families, and poses a threat to religious liberty.wp_postsIn his statement, he also bars gay Catholics in Rhode Island from entering civil unions. Elsewhere on the anti-gay front, Christopher Plainte, executive director of the Rhode Island branch of the National Organization for Marriage, has said that "this is a disappointing and dangerous day for marriage in Rhode Islandwp_postsand that he thinks the Corvese Amendment did not go far enough.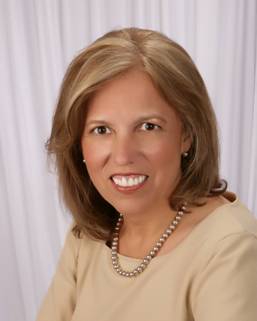 Pretty much the only person who seems happy about this result is Paiva Weed, who calls it "a historic daywp_postsfor Rhode Island . Some equal-marriage proponents feel the bill is better than nothing, with openly-gay State Senator Donna Nesselbrush saying, "Gay people can't give up the rights of civil unions to spite their face." Still, Nesselbrush voted against the bill, saying that "from a conscience point of view, I couldn't press the green button and vote for that."
It's worth noting that New York's equal marriage law was passed by a majority Republican Senate — which, as Andrew Sullivan noted at The Daily Beast, is part of what made it so historic. Yet in Rhode Island, not only Paiva Weed but also Corvese are Democrats, while pro-equality Governor Chafee is an independent. Paiva Weed's opposition to full marriage equality may be due to her Catholic religious beliefs rather than political posturing, but it's hard not to see a pattern developing — with so many leading Democrats, from Obama to Hillary Clinton, refusing to budge on marriage equality, despite the fact that the majority of Americans now support same-sex marriage. I just don't see how this strategy will help them going into 2012, as marriage equality is sure to be an issue among liberal voters. And with most anti-equality organizations also opposed to civil unions, it's debatable how many votes they will win from their "in-betweenwp_postsstance.
The United States has a long history of compromise decisions. What historians often fail to mention, though, is how many of those "tough compromiseswp_postscame at the cost of minorities' civil rights, from counting slaves as three-fifths of a person to the end of Reconstruction. The Rhode Island civil union law, in its own small way, continues that not-so-proud tradition.
If you're in Rhode Island, let Governor Chafee know how disappointing this law is (via the HRC).