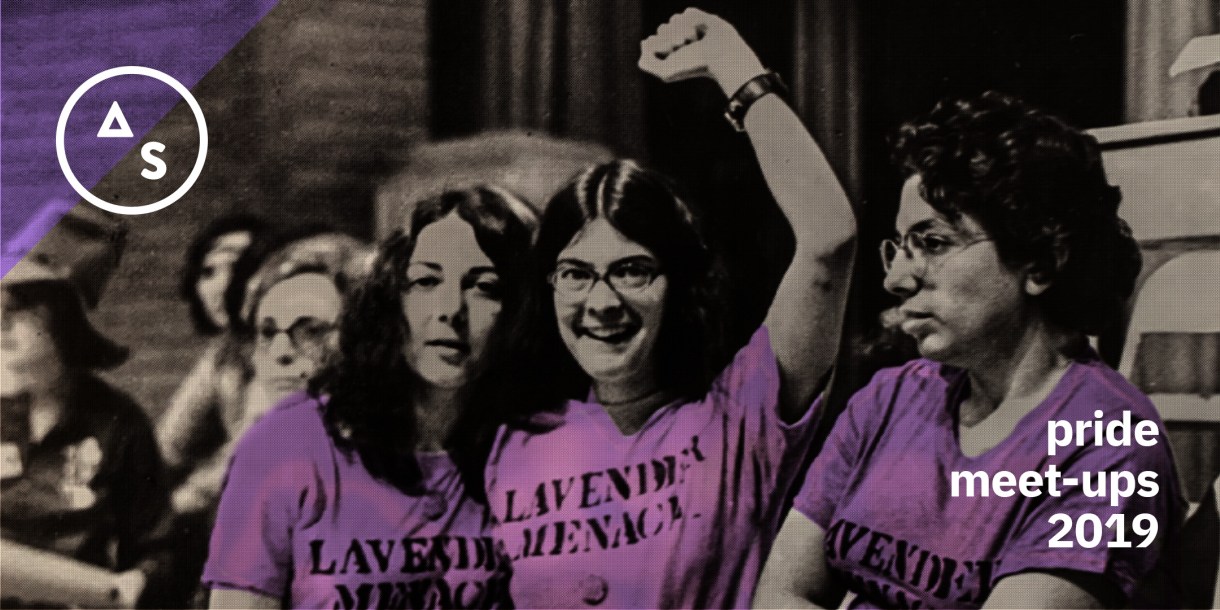 It's the 50th anniversary of Stonewall this year, and as we celebrate Pride 2019 I'd like us to remember two things: one, Stonewall was a riot, and two, we're here on earth to take care of each other. The intersection of these statements — activism, community care, historical accuracy, pride not like a corporate rainbow but like I'm so fucking proud to come from this legacy — is where we want to live for Pride this year. And that's where y'all come in.
We're hosting Autostraddle Pride Meet-Up Month like we do every year, and we want you to come and bring your friends. Bring your roommates. Bring your new girlfriend, bring your cool mom. Bring your ex, bring your crush, bring your loves, bring your family. We're celebrating 50 years since Stonewall, and we're reckoning with how things are different now but also how some things are exactly the same. There is no better time than now to care for and about each other, and there is also no better time than now to organize.
As always, our IRL Meet-Ups could not happen without YOU! Autostraddle has always been about the readers and our community. What do you need right now? What do you want? We can talk about it in the comments! Here are some of my thoughts: Community organized Pride parties are rad. So are chill picnics in the park. Should we get together to raise funds for some on the ground abortion providers in Alabama and Georgia (and beyond)? You tell us. What's the Pride meet-up of your dreams? Can you help host it? It can be small and low key or large and ambitious. Some things that I'm thinking about this year: How can we include as many people as possible in our community organizing? What is the accessibility at any event like? Do our elders feel welcome? Are kids welcome? Can we make some events sober spaces? Are we centering QPOC? Are we centering trans folks?
Tell me what you're thinking about when it comes to Pride 2019! And if you're able to host an event, here's what to do:
Make a Facebook event (if you want to)
That's all!
Once you've submitted your event, we'll add it to this very post and we'll publicize it on our social media channels. If you take photos at the event and you want us to share them, tag them #AutostraddlePride2019 and we will!
Thank you, as always, for being here. Thank you for growing up with us in community. Corporate Pride be damned, we are grateful to be proud and meet-up with you every June. We love you – see you at the meet-ups!