When I did our back-to-school Relevant to Your Interests, I mentioned that one of the nerdiest things I'm into (other than D&D of course) is school supplies, pens and stationery. I mentioned also that I listen to three separate stationery podcasts. Then I received tweets, Facebook messages and texts that said things along the lines of, "omg, I am now listening to stationery podcasts." Which is exactly what I wanted. Come, come join me where my heart lies. Come nerd with me. That is why I write on the internet. So here's a little explication of the three main stationery podcasts, and a wee little curated shopping list for each one.
---
Art Supply Posse
I'm starting with Art Supply Posse even though it's the newest of the three podcasts I'm chatting about today, mostly because I think it's the most relevant to your interests. Think of this like a sort by relevancy situation. In this case, it's most relevant because this podcast is hosted by two women: Ana from the Well-Appointed Desk and Heather Rivard, self-proclaimed gay lady. This is a podcast all about art supplies and the people who use them — so it's not just about which pencils are best. It's also about what it means to call yourself an artist, or what happens when you get stuck in a creative rut, or what to do when you're rediscovering the creative spirit within you after all these years. Highly recommend. Also here's what I'm using while listening to it. You might like it as well.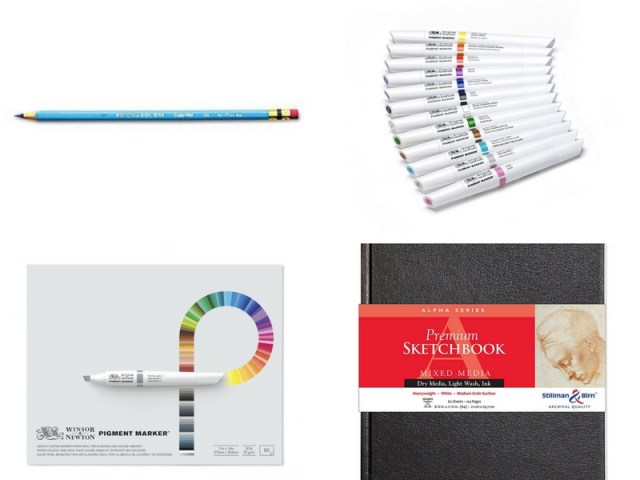 Prismacolor Nonphoto Blue Pencils (2 pack of 12, $19.43), Winsor & Newton Pigment Markers (set of 12, $43.00), Winsor & Newton marker paper (11X14, $13.79), Stillman & Birn Alpha Sketchbook ( $18.33).
---
The Erasable Podcast
The Erasable Podcast is all about pencils, if you couldn't tell, and it's hosted by Johnny Gamber, Tim Wasem and Andy Welfle. They all get on a Skype call and talk about WriteNotepads and Blackwing Pencils and also what beer they're drinking. In short, it's a perfect podcast. Here are some recommendations based on their faves and mine.
Blackwing Palomino 602 pencils (12 per box, $22.95), Write Notepad Pocket Notebook (set of 3, $9.99), Classroom Friendly Pencil Sharpener, ($24.99), General's Layout Extra Black, ($9.34).
---
The Pen Addict
The original behemoth of my stationery world, The Pen Addict is the most popular podcast for pen people. It's hosted by Brad Dowdy and Myke Hurley, and they talk pens, notebooks, inks and pen accessories. I've basically just given you a list of my faves on this one.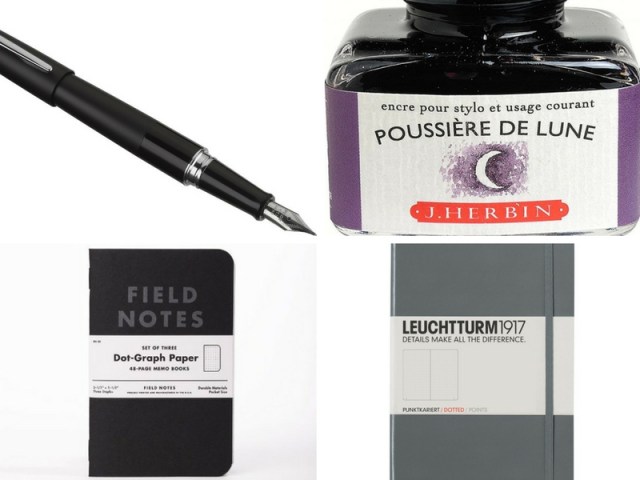 Pilot Metropolitan (black, medium nib, $13.05), J. Herbin Ink (my favorite color, $10.30), Field Notes Pitch Black Edition (pack of 3, $9.95), Leuchtturm1917 dot grid notebook (fountain pen friendly Moleskine alternative, $28.60).