feature image via Shutterstock
This is the second part of our lesson on privilege. Peep the first part if you feel a little lost!
What We Know Now
We know now that privilege and oppression are social systems. Power, prejudice, bigotry, discrimination, and inequality are both the building blocks and the consequences of these systems, and when they play together they create its structure.
As a refresher, here are the big definitions you'll need to know for this lesson:
Privilege is a set of unearned benefits, rights, and access granted to people based on their membership in certain groups (i.e. white privilege, male privilege, class privilege). Privilege can include benefits all people ideally should have access to, like basic human rights, but can also encompass "bonuses" that nobody necessarily needs to survive but some folks are granted nonetheless. Nobody can actively rid themselves of their privilege, even if they work against the systems that grant it to them.
Oppression is the heady mix of power and prejudice that is often defined through privilege as its "losing end." It's the marginalization of people due to their membership in a certain group or, more accurately, the exclusion of people from systems of privilege due to their lack of membership in a social group (i.e. people of color not having access to white privilege, women not having access to male privilege, and poor people not having access to the privilege of wealth).
"Mapping" Privilege
Within the origins of today's mainstream feminism, "patriarchy" was a central target. Male dominance, after all, is what kept all women — regardless of other factors — down. (Or so they thought.) Newer thinkers have pushed "kyriarchy" into the world, a term coined by Elisabeth Schussler Fiorenza in a 2001 book to identify "multiplicative intersecting structures of domination," or how our different memberships in oppressed and privileged groups play into and off of each other to create our place in society. Women of color and queer women have been spotlighting their unique struggle at the intersections of race and sexual oppression for eons, giving us "intersectionality" — a concept invented by Kimberle Crenshaw that makes kyriarchy easier to see that has roots in the Black feminist movement that sprang up in the 1970's.
The concepts of kyriarchy and intersectionality are key to understanding how privilege and oppression actually work. There is no silo of male privilege that gives all men the same universal experiences and paths in life, nor is there a silo of women's oppression which grants that we all suffer to the same degree. Instead, you, me, and everybody we know are experiencing relative privilege and oppression at any given time, which is borne out of our intersecting, connected, and overlapping memberships in different social groups.
We started this conversation by observing a "matrix of power" — let's dig deeper into that to illuminate what I mean about these intersections and overlaps.
Let's start with what a matrix is. Like, from math class. It's a series of variables that define one value when they're all put in this adorably huge bracket with each other: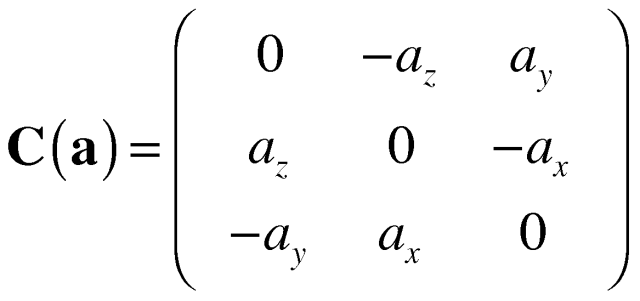 Let's say our lives are matrices. Mathematical equations. We're solving for X instead of C(a), a variable for who you are, unique to all that you are, that equals you. 
So let's say I am X, for this working example's sake. The matrix that defines X has three columns, each with three values, all bouncing off one another like crazy. (Robin, Autostraddle Contributing Editor and this week's Guest Mathematician, assures me that this analogy is accurate. Be gentle.)
Column one can be my racial identities: I'm light-skinned, Latina, and Italian.
Column two can be my gender and sexual identities: I'm cisgender, a woman, and I'm a huge lesbian.
Column three can be class-related stuff, education and citizenship status: I'm college educated, I'm an American citizen, and I'm gainfully employed.
When I put all this stuff inside the bracket, the values representing the different groups I belong to interact with one another: my gender, race, and sexuality multiply my disadvantages, and my biracial status and ability to "pass" subtract from my racial disadvantages. You see where I'm going, right? Things smash together, take away, add to, multiply, and divide one another when they meet inside the crazy equation that is me. Outside of the equation, all of those interacting values can stand alone, as numbers will, but when they interact, it can become impossible to parse out where they begin and end. And then, there I am. X. My own little matrix.
Take that, Keanu Reeves.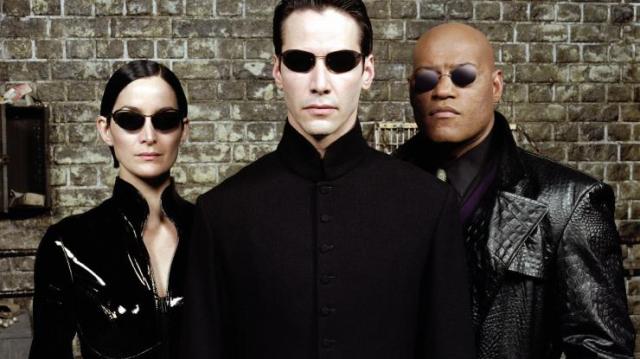 Another good way to visualize this concept is to imagine a venn diagram of yourself. All of your characteristics and your sociological group memberships — your gender, race, age, class, employment status, national origin, and more — are in there. You are the core, an overlapping series of those characteristics and categories. But your characteristics can also impact you as in isolated ways, just like the individual parts of that massive math equation up there can exist without one another. It's just that things are different when your circles overlap or your matrix becomes an equation.
When your memberships meet one another, your specific place in this universe is what they produce.
Deep.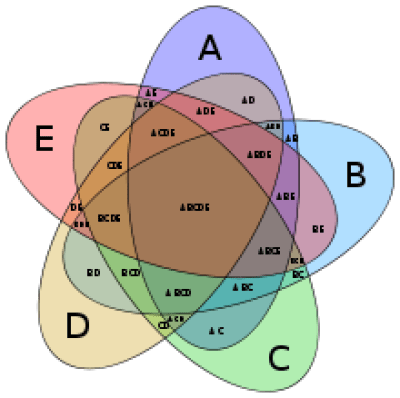 (If this is all way too much, try doing what Peggy McIntosh has folks do in her workshops: fold a paper in half, list your privileged identites and disadvantaged or oppressive ones on different sides, and then contemplate them and how they minimize or multiply one another.)
Understanding Agents and Targets
When the systems of privilege and oppression play out or are perpetuated on an individual level, the process involves two key players: an agent and a target. (Oppressor, meet the oppressed.) An agent is a member of a privileged group who exerts power and often prejudice over a target, who belongs to one or many disadvantaged groups. In the cycle of power, privilege, and oppression, smaller events within the larger umbrella of structural oppression are occurring and helping to further the system: within the dominant group, granted privileges encourage internalized supremacy, and constructed oppression makes target groups feel deserving of their own disadvantages via internalized oppression.
Look, a chart showing just that!
When male CEOs pass women over time and time again for promotions and instead decide to give pay increases and new opportunities to the douchebags who can't even make their own dinner at home, they are acting as agents of privilege. The targets of these actions are women, because they suffer. But to identify this as a personal issue is wrong, because we know from data and research that this is a systemic problem. There is an entire culture built around making these agents feel good about their choices and telling the targets that it's up to them to solve it or that it's not a problem at all, and the current state of nondiscrimination laws in this fucked-up country make it nearly impossible for women to prove that this problem stems from gender discrimination instead of, say, workplace demands, environmental preferences at the senior level, or personal qualifications. When their male boss acts this way, he is protected by power and is also exerting his privilege over them. Based on what we now know about matrices and intersectionality, we can also see that interactions like this are impacted by different kinds of oppression from different axes — if the woman in question is black and trans, and her supervisor white and cisgender, these discriminatory practices become even more likely, and it becomes less likely that they'll be recognized as discriminatory.
The fact that oppressive practices often aren't recognized as such by the people who enact them is why people get hostile and defensive about privilege — because being granted privileges, sociologically, makes it harder for you to recognize them due to internalized supremacy. That man we talked about before who won't promote any women isn't necessarily thinking to himself, "I HATE ALL WOMAN AND WILL MAKE THEM SO UNHAPPY EVERY DAY UNTIL I DIE, AMEN." More likely, he has internalized supremacy after growing up in communities that believe women are less capable and intelligent, watching so many women get pushed out of the workforce and hearing sexist diatribes in board meetings to a point where he actually subconsciously sees men as being more fit for leadership. When he promotes them, he's playing into a vicious cycle that produces most of the world's most overrated thinkers and also politicians in general.
This is also a reminder that privilege is what happens when systemic oppression is wrought on a group of human beings. Even though privilege and oppression can be witnessed on an individual level and can impact our experiences moving through the world, it's the systems that make them what they are. Marilyn Frye's depiction of oppression as a bird cage that we talked about last time illustrates how oppression is different than, say, simply facing a challenge in life. It's not just that the bird feels it can't bypass one wire; it's that a system of wires was created to keep the bird in place. Frye writes:
The experiences of oppressed people is that the living of one's life is confined and shaped by forces and barriers which are not accidental or occasional and hence avoidable, but are systematically related to each other in a such a way as to catch one between and among them and restrict or penalize motion in any direction.
Systemic oppression is the combination of cultural, personal, and institutional ideologies, and customs resulting in the widespread marginalization of a group. One white dude being a jerk isn't how white privilege came to be: a ton of historical events, laws, individual actions, and cultural teachings went into creating racism. That's why racism is a systemic form of oppression, and it's easy to see how it plays out across cultural, institutional, and personal lines — people of color are excluded from the powerful groups that make decisions that affect their lives, face obstacles when trying to enter educational institutions, and face harassment and violence from white people whose privilege insulates them from social or legal consequences. Because the system maintains their oppression, there is often little or no recourse for people of color to recoup all they've lost.
Why It Only Works in One Direction
Marilyn Frye wrote about the concept of oppression and its definition because she was tired of men saying they were "oppressed" by the challenges in their lives or the victories of feminism, to which I say huzzah sister. It's key to remember that privilege and oppression aren't just about "nice things" and "shitty things," or people being nice vs. people being mean — they're systems of domination, dehumanization, and perks. Only a dominant group can oppress, and an oppressed group can never exert the same kind of oppression back because they, by nature of the concepts, don't have the power or privilege to do so. This is an undeniable fact. So are these:
Women and people of color were forcibly excluded from higher education for a number of years, which I touched on in my historical overview of the Women's Studies field. Because of that exclusion, women and people of color today suffer from a continued lack of access to these institutions, a persistent lack of respect once they get there, and an inability to see themselves or be recognized for their skills in their desired fields. That's why women's colleges, affirmative action, and Historically Black Colleges and Universities aren't sexist or racist. Rather, they're efforts to ensure that the years of damage done to gender and racial equity in academia eventually even out. They don't give marginalized groups special access to anything that privileged groups don't have; instead, they function as a corrective, providing some limited access to what privileged groups have had all along.
For example, the myth of reverse racism can't be true, because while racism is backed by generations of institutional power in white communities, the same isn't true of individual actions that people of color might take that white people don't like. Racial slurs were invented to remind people of color of their place — their basis is in a time when violence against people of color was even more permissible than it is currently, and they work as a threat and an attempt to disempower the listener. No derogatory word applied to white people, no matter how angrily it's delivered, can ever have the same significance. When white people question why they can't say words that harken back to slavery or Jim Crow and/or try to equate that to saying, um, "cracker" in casual conversation – that's not the same. There's a history behind every racial slur, and it's a hateful history of prejudice and power, and to reinforce the history is to reinforce dominance.
When religious zealots claim that gay marriage is a "special right," they're wrong. Having access to a legal process that everyone else has access to in a secular state is not a "special right." It's the righting of a glaring Constitutional inequality. Similarly, being held accountable for views or opinions isn't a violation of free speech; it's just what happens when more marginalized groups exercise their right to speak freely as well.
When "men's rights activists" claim that there are no safe spaces for men and get frustrated with women-only spaces, they're forgetting that the entire planet is a safe space for men, literally — that women often face extreme violence in the presence of men, and they're just accessing a space that's free of that threat, much like men do every day. Women need women-only spaces because our stories, voices, and experiences are historically undervalued, misrepresented, and misunderstood. We need women-only spaces because men's access to all spaces is what's made it hard for us to break into the rest of the world.
Privilege isn't a zero-sum game. Women don't "take jobs away from men" when they demand entry into the workforce; instead, all jobs are now being distributed among all people. Queer people aren't demanding "special rights" when they ask for hate crimes legislation and anti-bullying efforts; they're simply asking for the same experiences heterosexual and gender-conforming folks have growing up and going out as the rest of us and the same legal recourse as them should they feel threatened. Redistributing the special rights and access that comes with privilege is the only way to destroy the systems that oppress us, and don't let anyone stand in your way crying about how hard they worked or how far they pulled their bootstraps into their own ass to make it happen.
Now that you know what privilege and oppression really are and how they operate, my deepest hope is that you'll smash them. Don't worry — you can map your venn diagram first. I'll wait.
---
Rebel Girls is a column about women's studies, the feminist movement, and the historical intersections of both of them. It's kind of like taking a class, but better – because you don't have to wear pants. To contact your professor, email carmen at autostraddle dot com.