Hi hello, team!
It's my birthday this week, and surrounded as I am in the corner of my couch by stacks and stacks of tantalizing books, all I want for my birthday is time. With so many queer book releases timed to land just before (or coincide with) Pride Month, there are a tonnnnn of good things in the pipeline and my TBR is looking quite daunting and uhhhhhhhhhhhh structurally unstable. If it topples over and buries me in a gay little avalanche, well —there are worse ways to go. At the moment, I've fallen head over heels in love with Lucky Red, a swoonworthy and delightful lesbian western, and all I want to do is mute my phone, open a window, and read.
Before I let y'all go, just a reminder that the Autostraddle fundraiser is running through next Wednesday (March 29) — please donate if you're able, and thank you so much for your vocal support of queer indie media!
Okiedokie, let's make like baseball and run. This week on Rainbow Reading, we've got:
---
---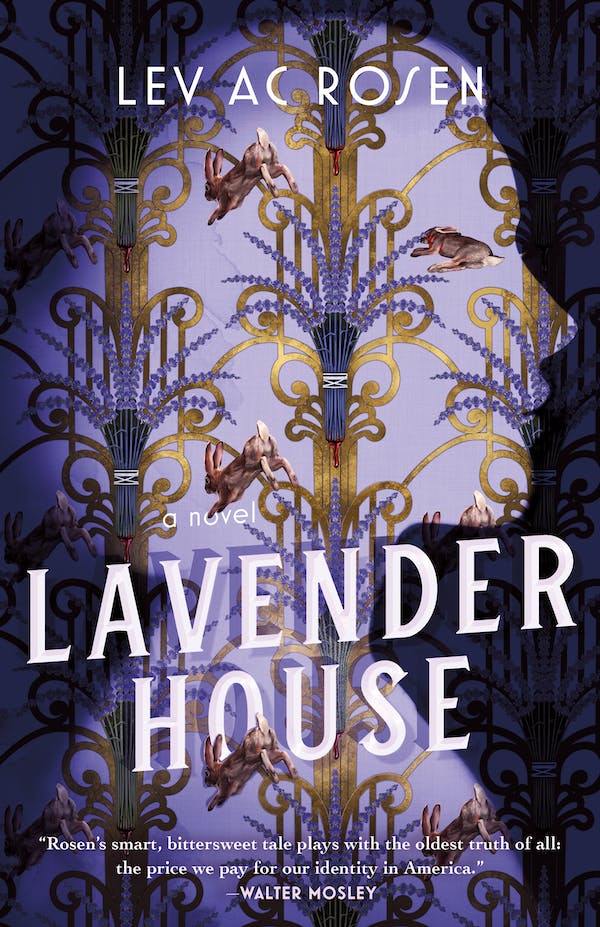 "This book threads the needle. On one hand, it is absolutely a masterpiece of mystery (perfect for those reading-by-the-fireplace nights). On the other hand, it is also a resonant allegory and testament to the bravery of queer survival that does not come at the cost of solidarity but rather as the result of it. Withdrawing from the world is no solution; it's deprivation.wp_posts— Yashwina (moi) on Lavender House
Autocorrect: Books content from the last couple weeks at Autostraddle!
Another great few weeks here in the AS books section – we covered an impressive range of genres!
---
That's all she wrote, folks! If you're a queer writer, particularly an early-career queer writer: I'd love to hear about the cool things you're up to so that I can share links to your published essays, book reviews, short stories, poems, and longform features on LGBTQ+ topics! Please email me links for consideration at yashwina@autostraddle.com with the subject line "Rainbow Reading Submission" — I'm an avid browser-tab-collector, and I especially want to hear from you if you've just landed your first publication or first major byline.