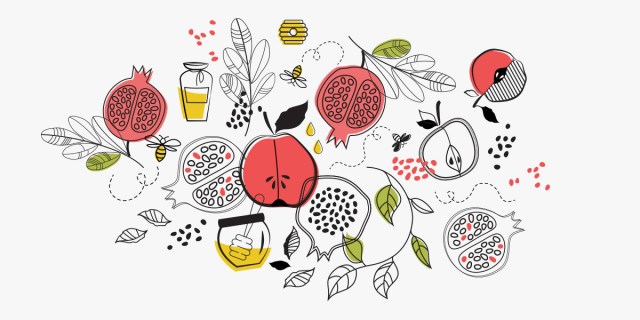 Happy almost New Year, Jewish queers! We're less than a week away from Rosh Hashanah, with Yom Kippur following 10 days later, and I want to talk about how we all celebrate the High Holidays, the most important holy days of the Jewish year.
We've already written about how we celebrate these holidays through food – specifically, Lizz's mom's Lokshen Kugel, my mom's honey cake, and my mom's South African bulkas – and last year Riese put together two extremely well researched lists, 36 influential Jewish LGBTQ women and non-binary humans in honor of Rosh Hashanah and 18 influential lesbian and bisexual Jewish women in honor of Yom Kippur, which I strongly encourage you to read or reread right now.
Today I'm going to share with you some rituals and practices that my friends and I do to celebrate the High Holidays.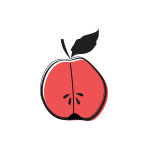 Resolutions
I know not everyone is enthusiastic about making New Year's Resolutions, but I love any excuse to reevaluate my life and my actions and deliberately take into account what I want to focus on in the upcoming year. Because of that, I make resolutions on Rosh Hashanah and on New Year's Eve – the more resolutions the better! To me, a resolution doesn't have to be something designed to highlight my flaws or be unsustainable or unattainable – you better believe I am not resolving to "lose weight!!!" or "go to bed by 9pm every night!!!" I would rather view resolutions as intentional positive actions. For example, this year some of my resolutions include prioritizing my writing and creativity, making sure the folks in my life who matter to me can feel my love and appreciation even when we're far apart, and holding myself accountable to deadlines. My friend Al plans to make a new vision board this Rosh Hashanah, and my friend Mel introduced me to 10Q, a website that asks you to answer 10 soul-searching questions in the 10 days between Rosh Hashanah and Yom Kippur and then seals your answers in a digital vault until next year when you'll receive them via email! I'm extremely supportive of any practice that will help a person create meaningful and affirming resolutions.
Gathering
Growing up, my family always celebrated Jewish holidays in community. My mother is a natural party planner and host, and she used these superpowers to make sure no one we knew ever felt left out or alone on a holiday. She hosted a variety of impressive Jewish holiday meals over the course of my childhood, but her Yom Kippur Break Fast events were (and still are!) most impressive of all. She would spend weeks baking and preparing and at the end of Yom Kippur, a 25-ish hour fasting period, 40+ humans would gather in our home and share food, warmth, and conversation. Some of these folks would be close family or friends, and some would be people my mom had just met. Long before I learned about chosen family through the queer community, my mother taught me about it. As an immigrant from South Africa who had very little family in the USA, my mom has spent her life making connections with people who are not related to us by blood but who are very clearly our family. Thanks to my mom, it's my instinct to gather with people on the High Holidays. If I hear that someone doesn't have plans for Rosh Hashanah or Yom Kippur and wants to make some, whether we're close or not, I invite them to join me.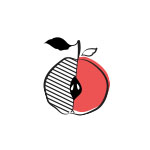 Apple Magic
My understanding of Rosh Hashanah is that in celebrating the first day of the new year with joy and abundance, we are setting the stage for a plentiful year to come. This may come from the cheerful song we used to sing when I was in kindergarten at my Jewish Day School in Toronto – "dip the apples in the honey for a happy sweet new year!" We eat round sweet foods on Rosh Hashanah to usher in a round sweet year – apples, honey, pomegranates, round challah, bulkas… yum. As a self-identified Jewitch, it brings me a lot of joy to see and experience the ways in which Jewish tradition and Pagan tradition overlap and compliment one another. Something I like to do to celebrate Autumn Equinox is an apple magic ritual my friend Sue taught me, and it works beautifully for Rosh Hashanah, too.
You can gather as a group or do this by yourself. If you can go to an apple orchard (my personal plan for Rosh Hashanah this year! I'm so excited!) that's amazing, but if not then using store bought apples is just fine. Sit in a circle or sit with yourself and tell as many stories about apples that you can, say all the things you can make with apples, and/or make an apple craft. At the end of your circle, cut an apple in half to reveal the pentacle inside and acknowledge that apples are magic, just like you and just like me. If you want to and everyone consents, cut an apple slice for each person and have them dip the slice in honey and feed it to the person on their left. You can also make apple sauce, apple butter, or an apple pie together as a group when your circle is complete.
For the non-witchy or time-crunched amongst us, cutting up an apple, drizzling the slices with honey, and shoving the deliciousness in your mouth works just fine, too.
Tashlich
When I was a kid, my synagogue congregation would go to a nearby lake to perform Tashlich, the act of casting away our sins. My specific congregation would throw bread in the water, though while doing research for this article, I've just learned that apparently that's controversial and many sources say it's prohibited. Anyway, the point of this story is that when you throw bread around a lake in early September in Toronto, lots of ducks come over to see what you're up to and eat the bread. As such, for many many years, I strongly believed that ducks were an integral part of the practice of Tashlich and couldn't figure out how folks successfully cast away their sins if they didn't have any ducks around to… ingest them? I dunno, kid brains are weird. Anyhow, that was just a little anecdote that I thought you might enjoy! My adult truth is that I still love Tashlich because being outside, specifically near water, feels very sacred to me. My friend Ezra told me that she often does a Keshet Tashlich meet up which sounds like a delightfully queer idea, one that we should all definitely copy.

New Moon Rituals
Rosh Hashanah always falls on a new moon because the Jewish calendar is literally set up around the moon cycles, and so I personally like to treat Rosh Hashanah like an extra special new moon ceremony. For me that looks like setting aside time for myself and my brain to breath, lighting a candle, thinking about something new I'd like to focus on (an emotion, a project, a relationship, etc.), pulling a tarot card or doing a tarot spread, and journaling. If you have a regular new moon practice, Rosh Hashanah is a great time to really amplify that. This year I've been working with the Many Moons workbook and I love it and strongly recommend it.

Inhabit Your Body
Fasting brings up a lot of intense emotions for a lot of humans, especially humans who have a hard time existing in their bodies. Not all Jews fast on Yom Kippur for a variety of reasons, and I'm not here to judge whether you do or do not choose to partake in the fast. Some years I do fast and some years I do not. But, when I spoke to a bunch of queer Jews, every single one of them brought up the fact that fasting makes them feel a whole range of emotions. As queers, we hold so much trauma in and around our bodies, and as such performing an act that forces us to be so aware of our physical bods can be extra challenging. I particularly love how Ezra articulated it to me: "I try to be really present and connected to my body during the experience of fasting. Which like, given gender feels and queer body feels and being an eating disorder survivor… certainly is something."
I invite you to inhabit your body during the High Holidays, whatever that means to you. I invite you to love your body and to feed it and nourish it this year, whatever that means to you.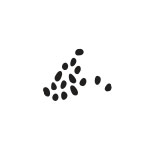 Those are some rituals and activities that feel special to me and my friends when we celebrate Rosh Hashanah and Yom Kippur. I hope you'll leave some comments telling me how you celebrate! Shanah Tovah!