feature image via Shutterstock
Welcome to the twenty-fifth installment of Queer Your Tech with Fun, Autostraddle's nerdy new tech column. Not everything we cover will be queer per se, but it will be about customizing this awesome technology you've got. Having it our way, expressing our appy selves just like we do with our identities. Here we can talk about anything from app recommendations to choosing a wireless printer to web sites you have to favorite to any other fun shit we can do with technology.
Header by Rory Midhani
---
 I Have An Idea (or a problem)!
So I sent an email out this week to the other editors being like, who wants to spring clean their tech with me over a multi-week series kinda like the January Cure on Apartment Therapy? And the answer was everyone. Everyone wants that. So over the next few weeks, we're gonna clean, organize and improve our technology together, savvy?
Here's the real reason why I proposed doing such a multipart series: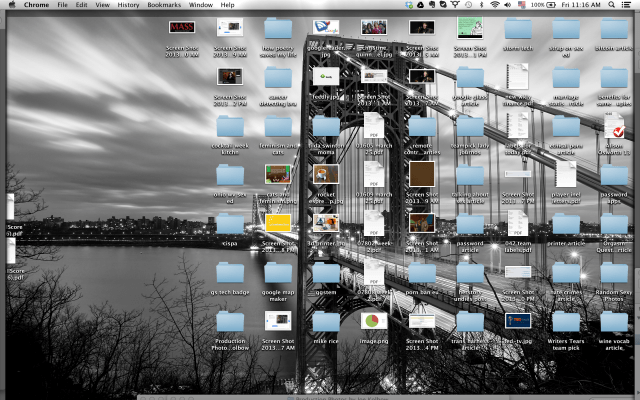 That is my desktop, and that is one hundred percent not okay.
You'll also notice this:

Bad Ali! Bad bad bad. Always do the software updates!
And this: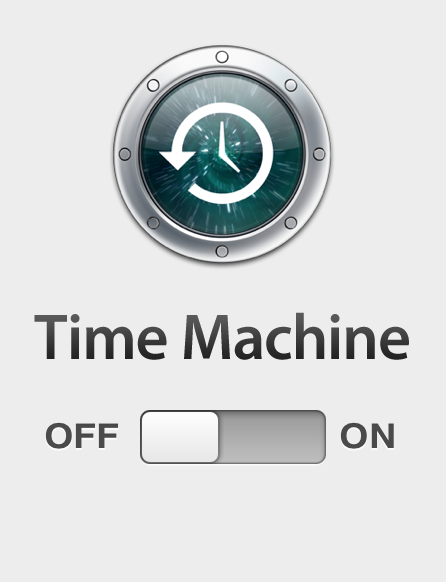 GASP. But wait, didn't Autostraddle write that entire series on Backing Up Your Ish? Mmmhmmm. So what happened? Well, I don't know. I'm inclined to say Winter happened. I hate the Winter and I have no issue blaming it for everything. It's dark and it makes me marathon shitty shows on Netflix and save things to my desktop and eat things that are bad for me. But the buds are budding and the sun is sunning and it's time to get my technology back under control – will you join me? Here's what I  have in mind: each week, I'm going to feature one simple thing we can do to make our technology lives easier. We'll spend that week doing it.
Before We Start…
So before we do anything serious to your computers/phones/tablets, you need to be backed up. This is kind of a pre-gaming step, a step Zero if you will, because what if we stress your computer out so much that it goes into the light and takes all your data with it? I DO NOT WANT THAT KIND OF RESPONSIBILITY FOR YOUR DATA. So here's all the links to Backing Up Your Ish: take this week and revisit. Back up your ish. I'll be doing it too! I can't stress it enough, you need to do this. We all need to do this. Everyone in the world who has technology needs to do this.
What is Backing Up Your Ish and Why Do I Need To Do It?
Selecting and Formatting an External Hard Drive
How To Back Up Your iPhone, iPad and iPod
How To Back Up Your Android Device
Suggestions?
I'm going to cover topics like Get The 40 Gigs of Stuff Off Your Desktop and Into Folders Whose Meanings Humans Understand and The Basics of Cable Management: Making Your Desk Not Look Like the Snake Pit From Indiana Jones and a bunch of other fun topics – I've already got a handy flow chart as I plan out our extravaganza. But what kinds of techy things did you guys want to do this spring? What falls into the category of spring cleaning for y'all? Let me know, either in the comments or at ali [at] autostraddle.com.