My friends, we are reaching a high stress point in a year that has already been marked by the most stressful events of our lifetime. I'm writing this in late October while protests erupt in Philly around Walter Wallace, Jr's murder by police. Amy Coney Barrett has just been confirmed to the Supreme Court. The American presidential election is mere days away. There's a feeling that the tension that's been building for the last six months, or maybe the last four years, or maybe the last four hundred years, is about to break. And the astrology seems to agree — though there's no telling which way things will break.
We are at the beginning still of a massive cultural shift, and it's a rough beginning. This month brings more heat and fire to the existing flames, while next month opens a door to a new world. As an astrologer, I can't tell you the details of what's coming next but I can tell you the mood. The mood for November is transformative, to say the least. There are a few important events this month. First, we've got Mars and Mercury both turning direct (Mars on the 14th, Mercury on the 3rd). Expect a rush of energy, a feeling of forward momentum, and also some aches and pains. It takes time to pick up speed after a long slowdown. It's often clumsy. And while I know all of you have been doing the deep inner work of this Mars retrograde — examining your shadow side of defensiveness and selfishness — not everyone has. As you're getting better at stepping into your anger when it's appropriate, as you're practicing breathing through anger when you want to stay in relationship with someone, there will people all around you who are just feeling riled up.
The best thing you can do with this energy is be really kind to yourself and watch out for each other. Notice when you're judging yourself for not being at your best. Notice what your capacity is, and if you're able to meet your needs. Make room for your fear and anger. Find non-toxic ways of expressing and releasing them. Think about who might need a friend right now and reach out, just a quick text even. Think about who might need money, or a ride to the doctor's office, or jail support, or someone to pick them up some groceries. Think about how you might need one of these things, too. Stay connected. Let the waves wash over us. Keep your head above water.
The other dominant theme this month has everything to do with our old friend Pluto. Pluto, that scary domme who teaches you the lessons you didn't want but know you need, is kind of in charge this year. And this month she's got three planets moving through Scorpio, the sign the rules, and on the 12th she's meeting up with the planet Jupiter, whom you may remember from this column as the gayest of gay cheerleaders. What kind of connection do these two have? Well, we can imagine Jupiter rooting for Pluto to crack that whip a little harder, a little more. This is the third time these two have met in the sky this year. The first was on April 5th, early in the global pandemic while governments across the world began to realize that a few weeks of lockdown wouldn't solve the problem. The second was on June 30th, at the height of the uprisings for racial justice as politicians started to seriously consider (or pay lip service to) the idea of defunding the police. What's tricky about Pluto is that it rules both corrupt forms of power and the disruption and healing from them. One thing we know we can expect when Jupiter and Pluto meet is that wherever the power is massing, it's going to get a hell of a lot bigger. This includes grassroots power and governmental power, liberatory and oppressive. And with Pluto, we also start to see the deeper truths. Almost always we learn that however we had been doing things isn't going to work anymore.
My friends, this is all a lot. And for those of us in the US, we know that whatever the outcome of the election there will be an escalation of outrage and conflict on the streets. Most likely we won't get a clear sense of who's in power, or who will be in power, for several weeks, if not months. If you're feeling ready for a massive shift in how we care for each other, in who gets power over our bodies and our lives, I'm with you. I believe this other world is possible, and the astrology of December and beyond even supports it, but we're going to have to create it. And it's going to be a chaotic, sometimes painful process. Don't pin all your hopes for cultural transformation on one election. Whatever goes down this month, I want you to remember that you have power. Your power isn't granted by the government, it comes from your body and your mind and from the love you feel for this fractured world. You're going to have a chance this month to use your power, so remember that you can. And remember, again, to be kind to yourself, to watch out for each other, and to keep breathing.
I'm taking a break from client work until the new year, but I am teaching a class on Pluto Transits early this month that you can join through the magic of Zoom. And you can check my Instagram or Patreon for updates on other projects, including my 2021 calendar of small spells. And if you're able, I encourage you to support the family of Walter Wallace, Jr and the protestors in Philadelphia.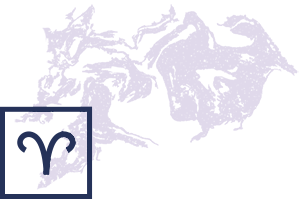 Aries
Claim your power: When I was a baby punk, our community always had some respectable clothes kicking around in case someone needed court drag or job interview drag. I remember the strange sense of power when I wore my first suit and landed a job I needed for healthcare. This month, remember that whether you've got fancy clothes or a respectable haircut, whether you "passwp_postsas gender normative or white or whatever else our culture considers high status, you have the authority of your own experience and that's all you need. Dress yourself in this confidence as though you're dressing yourself in an expensive suit. Act as though you deserve respect, because you do.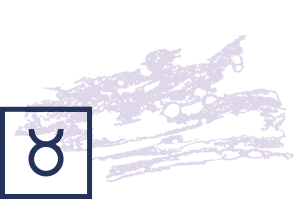 Taurus
Claim your power: When you love someone, you know how to lift them up. What it means to offer unconditional love and appropriate encouragement. What it means to keep showing up. Deep down, you know how to do that for yourself, too. There is a deep reservoir of faith in yourself and in the inherent goodness of your life that you can root down into and drink. You might need to get quiet to find it. You might need to get big to absorb it all. You might need to reach out and share it to really feel it flowing through you. You have the power to recover from any shit they throw at you. You have the power to fall back in love with life. Remember what you're really made out of, my friend. It's indestructible.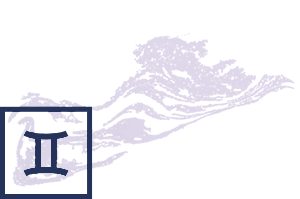 Gemini
Claim your power: Greeter of change, you know how to make the strange and the wonderful welcome. You know how to find the words that are floating around refusing to be named. You know how to keep talking to someone who is starting to float away themselves. You know how so much of this fits together, and how to be a witness when it starts falling apart. You know how to call in the whirlwind. You know how to dance when they want you to cower. You can be where they least expect you. You can fight with your words and your beauty. Remember all this is strength.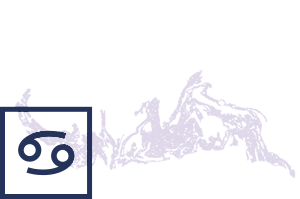 Cancer
Claim your power: You know what's worth hanging onto and what's worth walking away from. Learning from the past, you're choosing relationships that help you step into your full sense of self. You take commitment seriously, which means you've learned how to do the hard work of naming what you need without shame and listening to what your loved ones need without judgment. You know how to face your own shadow. You know what's at stake if you don't. You are always in a process of becoming, which means you can look at every mistake you've made and see how much you've learned since then. You love people in the realest way. You know how to do the long haul. You know that no revolution is possible without love.
Leo
Claim your power: When you smile, the whole room lights up. When you sing, people might laugh or cry or sing along but mostly they'll be surprised that they're feeling something they needed to feel but didn't even know it. Whatever you do with your full self, you do as an offering. To remind everyone what matters. To remind people that joy and grief go hand and hand. To tell your own story in a way that links you to everyone's stories. You know how to take a selfie in order to trick the algorithm and get those bail funds. You know how to write Revolutionary Letters a la Diane DiPrima, may she rest in power. You know how to take your love for this world and make it into a powerful medicine.
Virgo
Claim your power: You are a champion for the invisible, for the unnoticed, for the small and the humble and the extraordinary within the ordinary. You have your eyes open for what is worth preserving and improving. You burn with a fierce joy when invited to talk about these things, and forget to feel shy or unsure of yourself. As an advocate, as a translator, as a bridge between worlds, you know how to be the force that helps others see what's real. You are not separate from what you love—raise its energy however you can: plant it, mail it, defend it, educate it, write love songs to it, become an expert on its ways, learn about its life cycle, give it a secret name. Remember that your power is tied to all these small acts that add up to more than you realize.
Libra
Claim your power: You know where you come from. You know your history. You may not always want to, but you know how to go deep. You know how to ground into what is and what was in order to create what will be. You know how to get still and quiet and listen to the voices that aren't present in the room, that everyone but you is pretending don't exist. You bring the weight of history to the balance of the present moment. You bring the love of your ancestors. You bring the complicated family stories that have made you you, and you bring the ability to write a new story from this material. The voice you have stretches deep into the hollow caverns of the ground and can bellow. What will you say?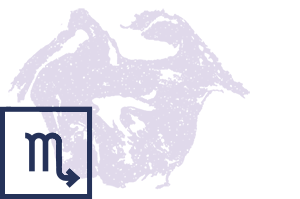 Scorpio
Claim your power: You know the names of things that other people have never bothered to think about. You know how to look fear in the eye until it backs down and scurries away. You speak carefully because the truth is important to you, which means part of your power is in your words—people listen when you talk about what's real. You know how to witness what is best and what is worst in yourself and cultivate what is best. You know how to love the fullness of you, all the same, and in so doing have empathy for others who are struggling to love themselves. You know this is a dance you'll have to practice for the rest of your life so you don't forget the steps, and sometimes you will forget for a little while. But your power comes from your capacity to look at how bad things are and say yes, yes I still choose this life. Which means I have a role to play. Sometimes that's just being the person who can witness, who can name, and who can keep saying yes, I am still here with you.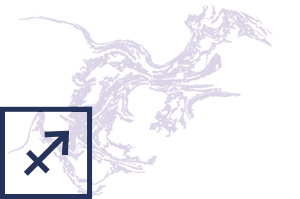 Sagittarius
Claim your power: There's a magnet on my sister's fridge that says, "It will all be okay in the end. If it's not okay, it's not the end.wp_postsYou hold this optimism deep in your bones—not because you can't face reality, but because you know that it's necessary to believe in the future being better than the present. We can't afford to be pessimists, it takes us out of the game. You know how to stay in the struggle toward the world you want because you believe in it, even if you don't know how to get there. You've felt it, you've tasted it, you've spent a few golden hours or days or years in a version of that world. And in these memories you carry a source of joy that no one can take from you. Your power comes from your joy, from your enthusiasm for what might come, for the bravery with which you face the future.
Capricorn
Claim your power: You know where you are headed, if you take a minute to ground and ignore all the chaos and fear. You have a clear sense of your mission, what you are here to do, and even some steps toward doing it. Don't let self-doubt disrupt this vision. Don't let the world as it currently looks convince you your mission is impossible. You may not be able to see the actual future (or hey, maybe you can?), but you can see the world you're trying to create. Hold onto this vision. Make an altar for it, write a song about it, press it into your skin as you massage your neck and face. This is only one moment in time, you have the rest of your life to help make this vision real.
Aquarius
Claim your power: You know that the world you deserve, the one that deserves you, hasn't arrived yet. You know that what is different about you deserves to thrive. You know how to visualize this world to come with sparkling clarity. You are the engineer of how we will care for each other in better ways in times to come. You have so much time to dream this new world into being, and your mission is to stay flexible with the details but never with your values. You don't have to know how exactly it will happen, you just have to know how it should feel. Follow that feeling. That future-sense is your birthright.
Pisces
Claim your power: You are not alone, my dear, you are never actually truly alone. Yes, you may feel lonely and misunderstood, and yes you may need to shut everyone out sometimes to get back to a sense of your core self, but that doesn't mean you're a solo agent. Your power in this world comes from your ability to connect deeply, to love deeply, to accept people as they come to you—struggling, imperfect, figuring it out. Remember that having strong boundaries helps you stay in these connections, and that your people, whether they are chosen family or blood family, living or dead, material or fictional, lend you their strength. You don't have to do any of this alone.