---
This month begins with a major shift in the time-space continuum. For the past seven years, Uranus — patron planet of queers, revolutionaries, and futurists — has been in Aries, the sign of fierce courage and spontaneous action. On the 6th of this month, Uranus moves into Taurus, to stay for about seven years. This is an odd pairing, to say the least.
If Uranus is the tech-savvy queer who writes speculative fiction about a world of cyborgs with endlessly multiplying genders, Taurus is the Goddess-worshipping lesbian who lives in a yurt and gathers wild herbs. Uranus and Taurus are unlikely companions. With Uranus in Taurus, we're seeing an electrifying change jolting through the parts of our psyches that prefer a slow and easy pace. This can feel jarring, especially at first, but it can also bring unexpected kinds of growth and healing. One thing that is true about Uranus is that it transforms whatever it touches, like a bolt of lightning. Uranus in Taurus will be a time when our relationship to security, our bodies, and the earth will undergo unexpected transformations.
What does this mean for our tender gay hearts? For some of us, this is just the rush of new energy we've been longing for (Aquarians and Geminis especially). For others (I'm looking at you Taurus — as well as most Earth and Water signs), this electric energy may feel like a menace to our well-laid plans. Uranus can be both inspiration and chaos, freedom and dizzying instability. This influence will be with us for many years to come, so don't feel you need to understand what it means for you right away — especially as Mercury will be retrograde for most of the month (the 5th through 28th). Let inspiration start to wake you up. Consider wild new possibilities. Entertain life-changing notions. And let yourself move at the pace of your own centered, calm knowing. You can be thrilled, curious, and calm all at once. Actions taken from a frantic, de-centered place are more likely to take you into strange territory right now.
Get in touch for readings of all kinds! For art lovers, check out Astrograms, my new custom astrology portraits. And as always, for these horoscopes read your Venus and Moon signs first, followed by your Sun and rising. Use these for what they can give you, and discard anything you don't need. Good luck out there this month!
Aries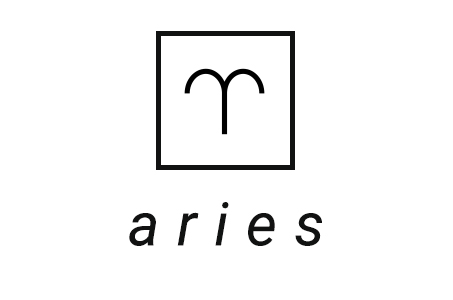 What if you had everything you needed? Not necessarily everything you wanted, but all the resources that were necessary to do the things you're trying to do? Can you name what these resources would be? How many would be tangible things and how many would be qualities of character? How high would you rank self-love and self-respect? With the potential for dramatic change in your world, you may be surprised by what you start to lose and what you start to gain. Things that felt like a basis for security may reveal themselves to be no longer that crucial, while things you may have never had — a strong sense of self, a workable plan for your future, relationships that deeply nourish you — may show up as real, dependable fixtures in your life. The goal of this transformational energy is to discover what your unique needs are, and start meeting them.
Let yourself be surprised: Find out the difference between wanting and needing. Feel what's possible when you have what you need. When your relationships are stable and supportive, how can you take more risks in the rest of your life?
---
Taurus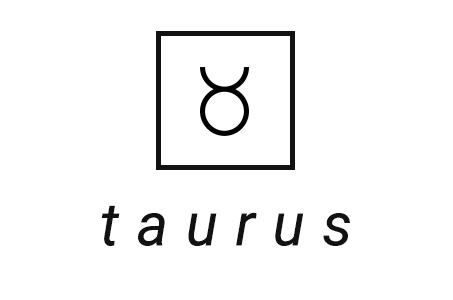 You are seeing yourself in a whole new light this month, and I hope that it's a honey-golden glow that highlights all that is self-assured and gorgeous about you. Your primary mission right now is to trust that the new things coming into your life are here to be cherished and explored — no matter how long they last, no matter how much you have to rearrange your mental map of what the future means. Some of you may be finding new love with this influence, and it may look really different than how you expected it. Others may be discovering new parts of their own personalities and needing to make room for these strange new desires and talents. Wherever your journey is leading you, remember that you don't have to know the ending to enjoy the ride.
Let yourself be surprised: Let yourself be in a process of metamorphosis. Trust you'll have wings at some point, even if you feel like quivering goo right now. Let beauty surprise you. Let your own visions surprise you. Let yourself be made new.
---
Gemini
Your dreams are changing. Your secret, private world is blossoming. Your internal landscape is shifting in unexpected patterns. Do you feel it yet? Is it exciting? Is it unsettling? As Uranus moves into Taurus, it's activating some deep parts of your psyche that aren't always conscious. You may feel more on fire with inspiration and ideas, but you may also feel more restless and scattered than usual. So many things feel possible now, it can be hard to know which path to follow. In love, remember that there's a vast difference between the world of possibilities and what is real right now. As exciting as this time may be for you, remember to stay grounded in what is happening in this reality. You can keep moving slowly, even as your headed is buzzing with new plans.
Let yourself be surprised: Who are you when you're alone? When you're in love? When you're contemplating the most beautiful thing you can think of? Are there layers, memories, desires coming up that you didn't know you had? Where do these fit into the life you've built for yourself? How can you experiment responsibly?
---
Cancer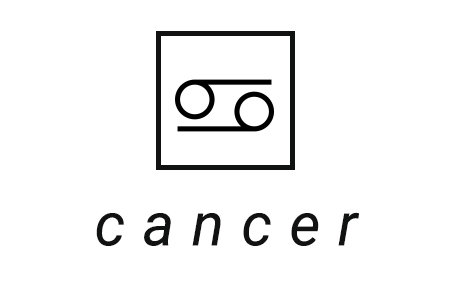 Many of you tender lovers thrive in relationships that double as refuge, sanctuaries from the indignities and irritations of the broader world. Love often feels best when it's behind closed doors, in the bedroom, under the covers, in the private world you create together. What's shifting for you this month is bringing you out of hiding, and into a sense of your relationships as part of a much larger network of love and support. Perhaps you'll be surprised to feel yourself held and cared for by a wider group of people than you expected; perhaps you'll be the one who offers care and support more widely than you usually do. However this manifests, the key element is that your world is getting bigger. Welcome in more kinds of love, and more love in general, than you've been used to.
Let yourself be surprised: How many people you can connect with. Who actually has your back, and who matters to you. How deep you can go with people you didn't expect to love. What happens when you start looking at your relationships as part of an interwoven system.
---
Leo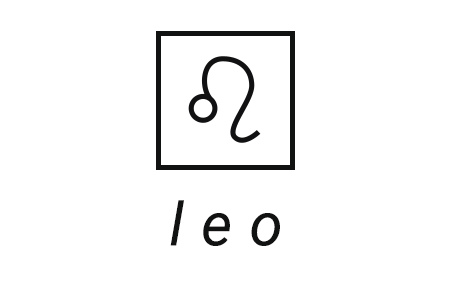 Do you know how powerful you are? Do you know what you want to do with your power? These are the questions coming up for you right now as you're stepping into a higher level of agency. It's no use hiding your strengths anymore, least of all from yourself. The more you recognize your true talents and the skills you've been honing, the less you'll need to hide behind a carefully crafted version of yourself. Two things about stepping into power, though: 1) it can be lonely, 2) you can feel like a target. This is where you call in your team. Cohorts, mentors, lovers, BFFS — whatever skills you have, you've been learning them in a variety of relationships. Let your people help hold you as you take some big steps towards leveling up.
Let yourself be surprised: See what you're really capable of. Get out of your own way. Let yourself be truly recognized. Understand what you're here to offer.
---
Virgo
Some love is cozy and homebound and keeps us in bed for hours, just being cuddly. Other love flings us out into the world with a sense of wide-eyed enthusiasm, daring us to take in more, to understand more, to become more. That is the path you're on this month. You may feel tempted to remain in winter hibernation mode (in the Northern Hemisphere) or summer relaxation mode (in the Southern Hemisphere), but as the seasons change you're also being shaken out of a dreamy stupor. There is something calling you toward adventure and discovery. There is a world waiting for you to join it. What are you waiting for?
Let yourself be surprised: Travel farther. Take a chance on something big. See the world through someone else's eyes. Let the unfamiliar show you where you're already connected.
---
Libra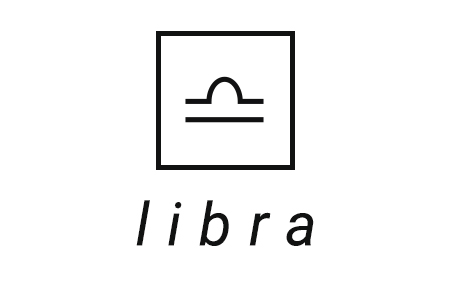 Raise your hand if you've ever had a sexual experience that left you amazed and awestruck afterward — where you said to yourself (or your partner) "I had no idea sex could be like that." Those of you currently raising your hands: prepare for similar surprises. Those of you wistfully shaking your heads: prepare for major changes. Those of you thinking "no thanks," prepare for something to shift in your relationship to passion and your own emotional depths, whether or not that has anything to do with sex. The bottom line is that this month unlocks a door for you into a place that's been sealed off for a long time, and what comes through that door will be both the magic that's been missing in your life and the reasons why you sealed off the door in the first place. Feeling deeply — whether it's desire, love, awe, or grief and rage — means risking a lot. You can always say no, but it might be worth opening that door.
Let yourself be surprised: What are you capable of feeling? How can moving through grief help you feel love again? Who's showing up to teach you about intimacy? How will you be invited to transform?
---
Scorpio
What it means to have a partner will look very different for you in the coming years than it has in the last few. You're crossing an invisible threshold. Past this line, the past cannot encroach. This means that those lessons it's taken you a long time to learn — the mistakes you kept making, again and again — you've got those down, now. No need to repeat. You're entering uncharted territory. This is both thrilling and may feel a little alarming, like walking on dry land after years spent on a boat pitching in the waves. You may keep waiting for a wave to knock you off your feet, even if you seem to be miles from the ocean. Give yourself time to adapt, and trust that you'll notice any danger when it arises — you don't have to keep looking over your shoulder.
Let yourself be surprised: People may choose you for very different reasons than you thought they might. Your ideal partner may love your dorky sense of humor more than your dazzling smile. You may find yourself drawn to someone who actually makes sense for your life, more than the one who reinforces the idea that all love is pain. It may feel unsettling, but see where it leads you!
---
Sagittarius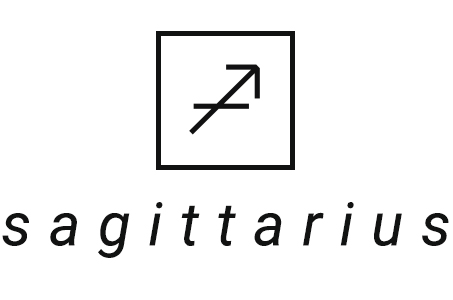 If you are a human alive in this world right now, you probably struggle to love your body. Whatever you've done to change your body or make peace with it, it may still feel impossible to deeply love yourself as you're showing up right now — not to mention as you'll change over time. Bodies are peculiar, ever-shifting, often in pain, sometimes clumsy, and are our only vehicles for experiencing the world. They are full of information, which our minds often distort or ignore. Right now, you have a miraculous opportunity to fall in love with your body exactly as it is. That doesn't mean you have to stop wearing a binder or planning a surgery or dying your hair or whatever it is you do that helps you feel more comfortable in your skin. Rather, this is an opportunity to release years of worry and doubt. What will help you feel not only comfort, but joy? Start with the parts of your body that are easier to connect to. Start seeing yourself through the eyes of someone deeply in love with you. This perspective is the closest to the truth you'll ever get.
Let yourself be surprised: What actually needs to change in your relationship to your body? Where is shame hiding, and how can you free it? What was it protecting? How do you detox from rituals of self-hate?
---
Capricorn
As one of the signs that generally prefers stability, commitment, and realism to flights of fancy, this time may push you to the edges of your comfort zone. You're generally well equipped to strategize, endure, and resolve difficult situations. How are your skills for enjoying pleasant surprises, though? How much do you let yourself be in touch with your own childlike need for exploration and discovery? If it feels anxiety-provoking just to imagine these, buckle up—this month will be a bumpy ride. Ideally, though, it should help you open up to a deeper enjoyment of your life. Good things are possible for you, even if they're not what you have been planning. Make peace with rearranging your idea of yourself and your future. Make room for something marvelous to claim your attention, and possibly redirect you. This can a good energy for falling back in love with your partner, or for falling in love with someone new, but be careful in new relationships to take things as they come.
Let yourself be surprised: Expect sudden bursts of creativity this month, and even fits of giggles. What could feel good about getting lost? How do you make more room for pleasure?
---
Aquarius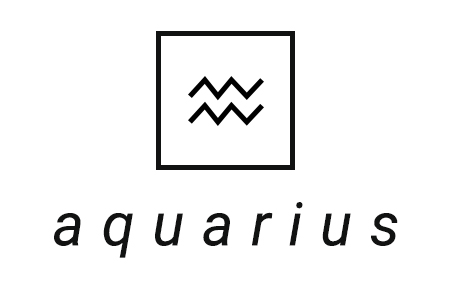 Some of you come from deeply loving and supportive families, some come from families where it's a miracle you survived, and many fall somewhere in between. Whatever your history, there's something about the way your family shaped your sense of love that's ripe for change right now. What shame are you carrying that never belonged to you in the first place? What have you learned you need to hide or apologize for about yourself? What if you could deeply release those perspectives? What do you need to get more free from past conditioning? This can be an intensely exciting but also confusing month for you — expect more clarity as the year progresses. For now, just let these questions lead you forward.
Let yourself be surprised: Your past isn't the boss of you anymore. Your family doesn't decide your future. Other homes may be calling to you — places you may have never been but will feel deeply at home when you get there. Family can mean dramatically different things right now. Welcome unfamiliar forms of bonding, making home, and caring for one another.
---
Pisces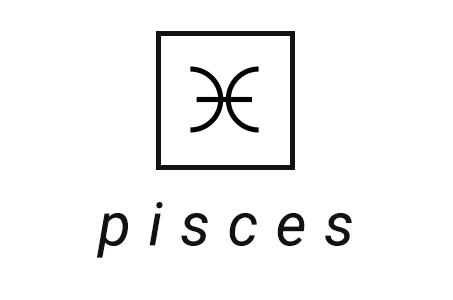 Some of you may love to wax poetic about your feelings and philosophies, but most of you feel a slight distrust for words. They can be slippery, easily misunderstood, and at the same time they can pin things down too neatly — putting something in a box when it would feel better to give it air and room to grow. Whatever your relationship to communication, get ready for it to change. Your thinking may change, or the urgency you feel about being understood. You may want to say more or less. You may understand your life story differently; you may hear other people's real desires differently. What anchoring do you need to approach this potential whirlwind? What will help you find the exciting twist in your story?
Let yourself be surprised: Get ready to rewrite your story. Invite a fresh perspective in. Let the breeze rearrange your carefully stacked notes. Tell someone what you've been afraid to say. Let language lead you somewhere new.