Continuing to send you so much love in this time of uncertainty, my friends. Here's one more Pop Culture Fix for your week.
---
+ Excuse me, Legacies is doing what for Hope and Josie!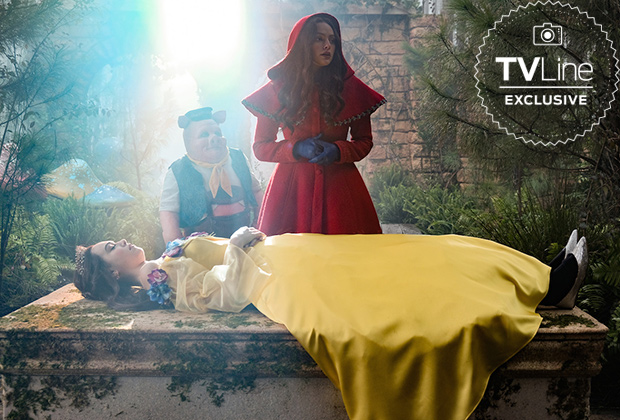 Kaylee Bryant added, "It's rare for the lead of a show to even be considered with a female, or considered that she could possibly be bi or pan or otherwise not identify as straight. The fact that that's actually a conversation in the fanbase without the thought of it being strange is exciting to me. I think it's fantastic."
+ Willow Rosenberg is finally getting her own comic book series. 
+ Inside the way One Day at a Time's writers room is social distancing itself.
+ The stars of In The Heights on the groundbreaking musical.
+ She-Ra is getting one more season. (LET'S GO CATRA COME ON.)
+ How to have a group movie night without leaving isolation.
+ Rebecca Sugar opens up about how healing from trauma shaped Steven Universe.
+ A Batwoman crew member was paralyzed in an on-set accident.
+ Vida's S3 trailer dropped today, along with news that this will be its last season.
What would familia be without a little drama? The final season of #VidaSTARZ returns April 26 on @STARZ. https://t.co/QTFjCPWCth pic.twitter.com/AeqCfQ8Zsk

— @Vida_STARZ (@VIDA_STARZ) March 18, 2020
+ Emilia Clarke also thinks Jon Snow's ending was bullshit on Game of Thrones.
+ The cast of Motherland: Fort Salem on the series' radical depiction of feminine power.
---
Before you go!
It takes funding to keep this publication by and for queer women and trans people of all genders running every day. We will never put our site behind a paywall because we know how important it is to keep Autostraddle free. But that means we rely on the support of our A+ Members.
Still, 99.9% of our readers are not members.
A+ membership starts at just $4/month.
If you're able to, will you join A+ and keep Autostraddle here and working for everyone?
Join A+