Continuing to send you so much love in this time of uncertainty, my friends. Here's one more Pop Culture Fix for your week.
---
+ Excuse me, Legacies is doing what for Hope and Josie!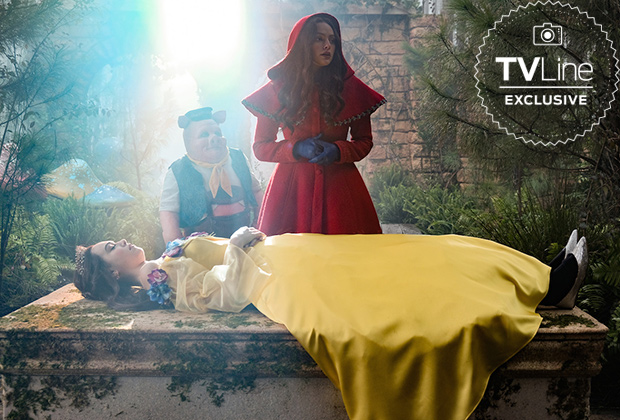 Kaylee Bryant added, "It's rare for the lead of a show to even be considered with a female, or considered that she could possibly be bi or pan or otherwise not identify as straight. The fact that that's actually a conversation in the fanbase without the thought of it being strange is exciting to me. I think it's fantastic."
+ Willow Rosenberg is finally getting her own comic book series. 
+ Inside the way One Day at a Time's writers room is social distancing itself.
+ The stars of In The Heights on the groundbreaking musical.
+ She-Ra is getting one more season. (LET'S GO CATRA COME ON.)
+ How to have a group movie night without leaving isolation.
+ Rebecca Sugar opens up about how healing from trauma shaped Steven Universe.
+ A Batwoman crew member was paralyzed in an on-set accident.
+ Vida's S3 trailer dropped today, along with news that this will be its last season.
What would familia be without a little drama? The final season of #VidaSTARZ returns April 26 on @STARZ. https://t.co/QTFjCPWCth pic.twitter.com/AeqCfQ8Zsk

— @Vida_STARZ (@VIDA_STARZ) March 18, 2020
+ Emilia Clarke also thinks Jon Snow's ending was bullshit on Game of Thrones.
+ The cast of Motherland: Fort Salem on the series' radical depiction of feminine power.