We joke about lesbian bed death, but you and I both know that in a lot of ways, sex in a long-term relationship only gets better with time. There's something different about how you approach sex with someone you'll be scissoring for the long haul — you know what she likes, you can do things a little differently if you're fluid-bonded, and you can invest in higher-end things you know you'll both love. Everyone who has a serious long-term boo you're bookmarking this to send to later along with the grocery list and some new ideas for hypoallergenic dog shampoos to try, this is for you!
Visit Eve's Toys and enter code AUTO at checkout for 50% off one item & free shipping on orders over $20 in the US. (Note: Some items are only eligible for free shipping and a partial discount. These items are noted in the post.) 100% satisfaction guarantee.
---
50% Discount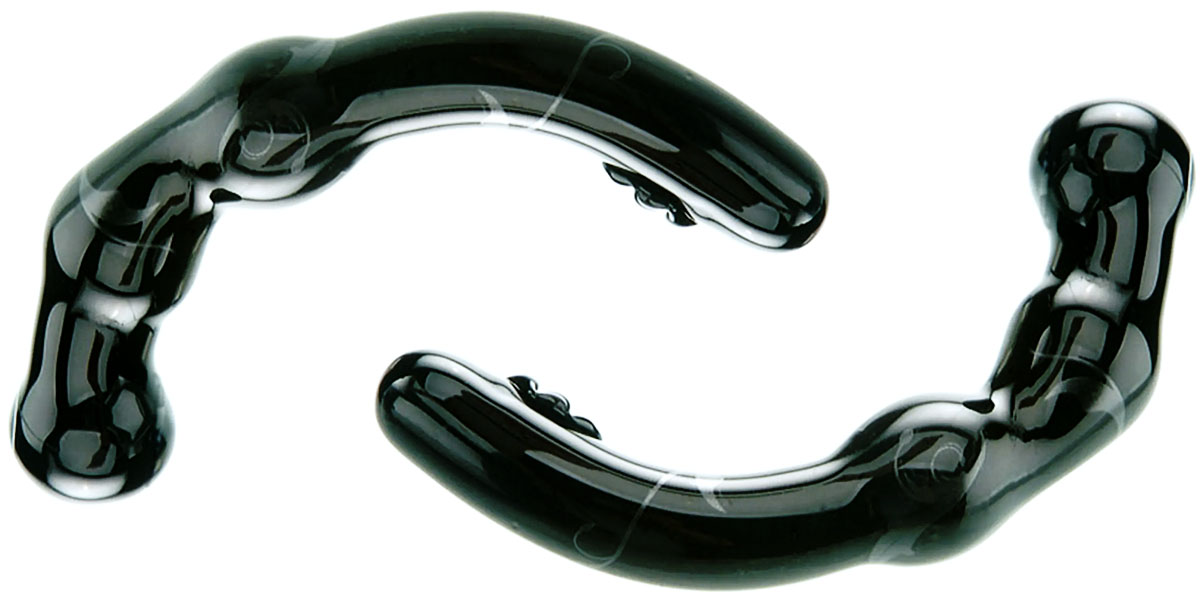 Perfect for both P- and G-spot stimulation, this beautiful borosilicate toy is perfect for anyone into the smooth sensation of glass and the temperature play it allows, but also a great all-purpose penetrative toy thanks to its shape. With a longterm gal pal, you don't have to worry about losing the feel of glass with a condom or accidentally breaking it lugging it across town for your Lex hookup.
50% Discount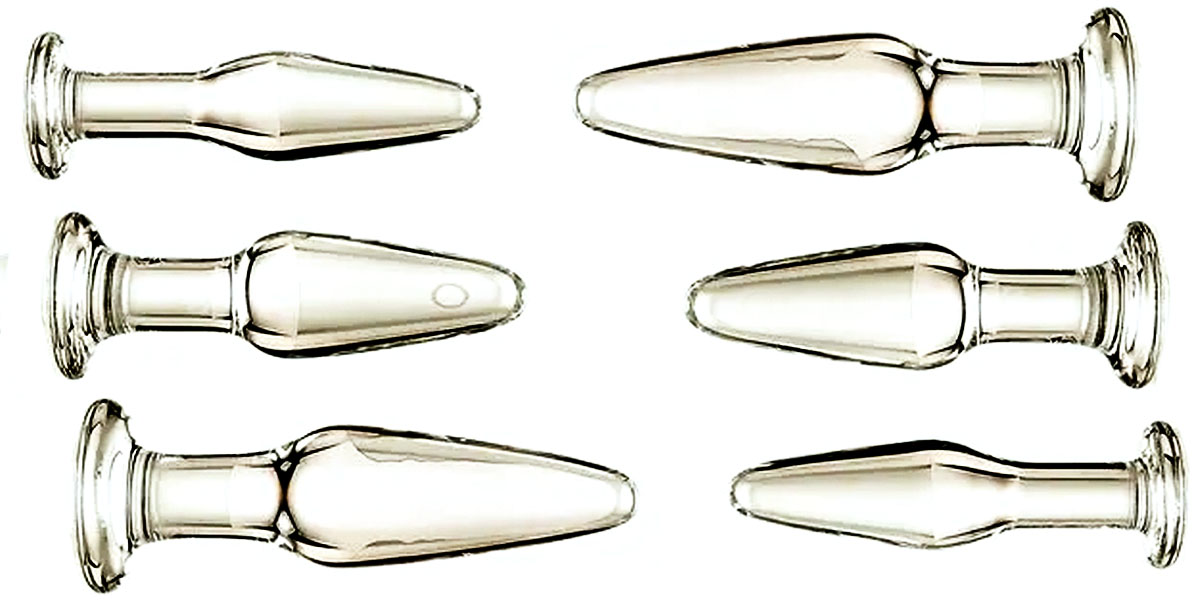 Glass is so pretty, and really fun for temperature or sensation play – also can be so finicky to worry about breaking or being careful with! This trio of different-sized plugs is perfect for you and your boo who are trying out butt stuff and want to be able to start out small and go bigger – and enjoy not having to cart around small glass objects to casual hookups, and instead share nice things with each other!
Buy the Glass Anal Training Trio Now!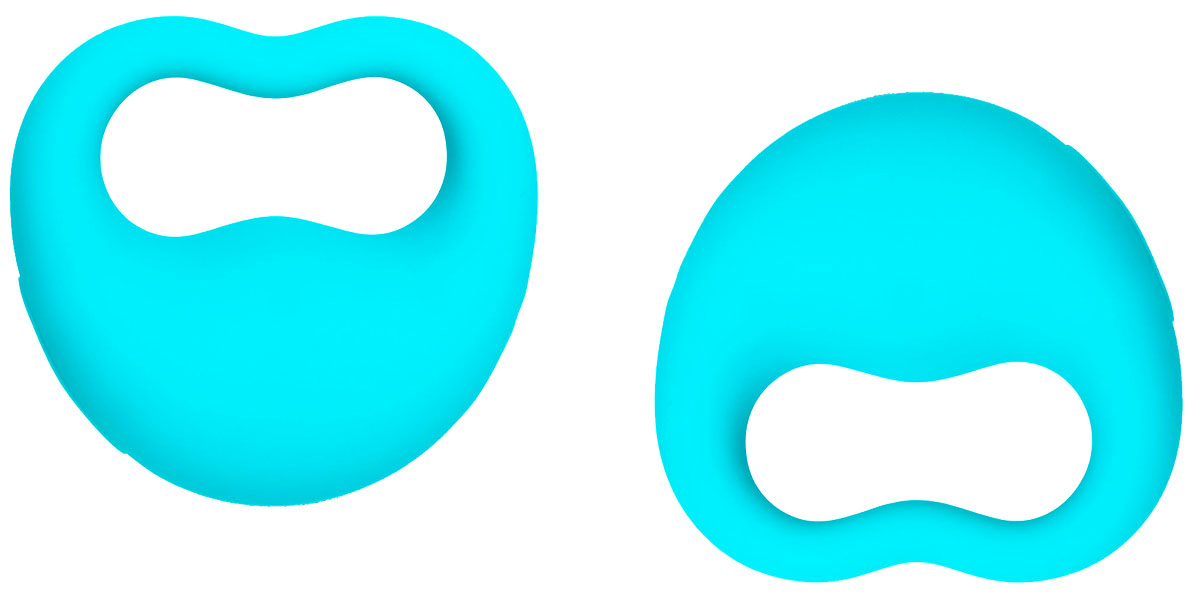 A finger vibrator is such a fun and simple way to upgrade anything you're already doing with your hands, and a great gift to yourself and a girlfriend that says "I'm so into how you finger me; would love if you could do it even more so!" Although finger vibrators can be annoyingly difficult to put a condom over or other barrier method with, if you and your sweetie are fluid-bonded you should be good to go!
Buy the OhMiBod Finger Vibrator Now!
30% Discount
Remember those electronic "shiatsu" massagers you could get from Sharper Image in the 90s? This is a lot better than that. You and your babe can enjoy touch any and everywhere, for "everything from soothing massage to mind blowing orgasmic thrills." And for the question on everyone's mind, yes it's waterproof and submersible, so your dream of vibrating fingerblasting inside the hot tub can finally be realized. It's 2020!
Buy the Fukuoku Massage Glove Now!
10% Discount
It can often feel like you have to choose between the power you want in a vibrator and a size that doesn't take up a whole drawer on its own; with the We-Vibe Touch, bless it all, you never will. Delightfully rumbly and super intuitively shaped, it's an investment that will pay off in dividends for use solo or with a sweetie; I have it on good authority that it's the perfect size and shape for slipping under a harness to make strap-on sex even better!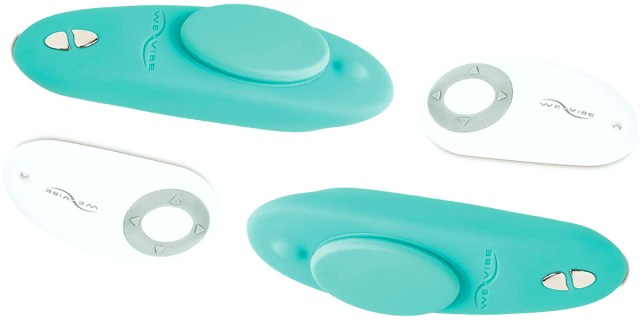 The idea of controlling sensation for a partner (or yourself!) discreetly and from across the room/country, as if by magic, is inarguably hot – making the mundane erotic and being secretly sexy from a distance are always winners. Your options for making that fantasy a reality, however, aren't always ideal, especially if you're looking for external rather than internal stimulation. Previously the winner in this category might have been the We-Vibe Jive; now We-Vibe's Moxie can provide super hot, super discreet external stimulation from a distance with a pair of underwear you already own.
There's little else quite like the Eva II – for people whose vulvas its size and shape works well with, it can provide hands-free stimulation while you're having penetrative sex, making out, spanking, playing Settlers of Catan, whatever you wish. If you know it's something you and your activity partner enjoy, it's money you'll be so glad you spent. Also, look how cute it is??
5% Discount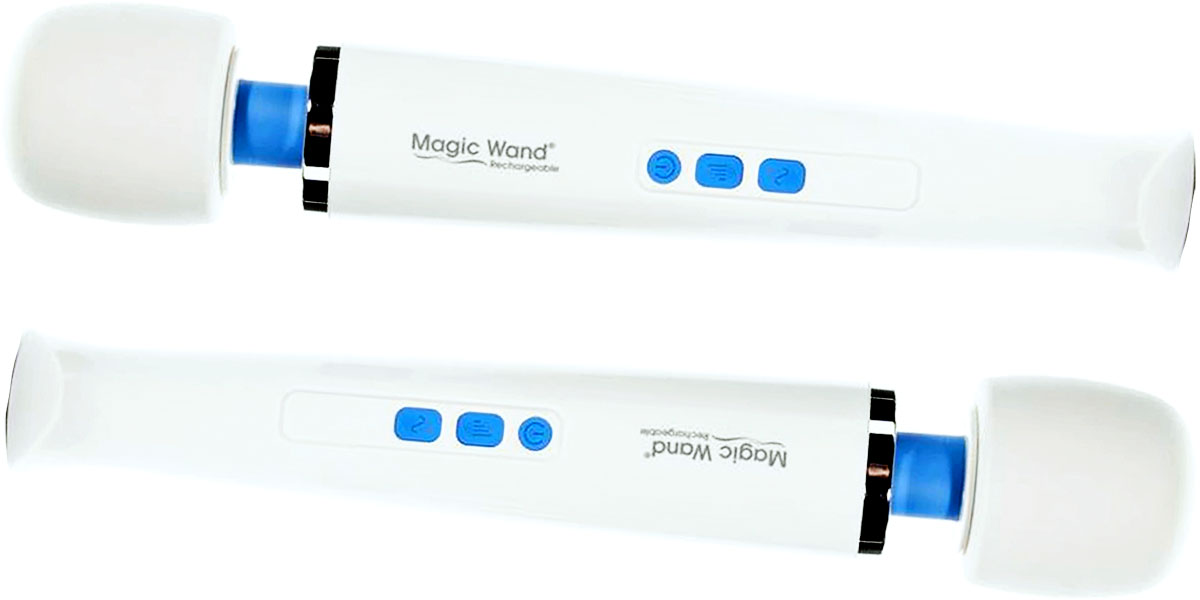 What can be said about the Magic Wand Rechargeable that hasn't already been said by its cultlike following among people who want the Cadillac of rumbly, powerful vibration? Outside of buying a Subaru together, which seems like a big commitment in an unstable global market, there's no better investment to make in as a couple than your very own wand that can be used solo, on your partner, over underwear for people who'd prefer not to get totally undressed during sex, on your persistent shoulder pain, and in between your bodies since it's gloriously cord-free. You know the saying: buy a Magic Wand Rechargeable with me so I know it's real.
Buy the Magic Wand Rechargeable Now!
---
Visit Eve's Toys and enter code AUTO at checkout for 50% off one item & free shipping on orders over $20 in the US. (Note: Some items are only eligible for free shipping and a partial discount. These items are noted in the post.) 100% satisfaction guarantee.
---