Welcome to the first pop culture fix after Petra Solana became a confirmed bisexual. The sun's shining a little brighter this week. 
---
The Annihilation premiere was last night and there was some serious gal palin' goin' on on that red carpet.
Aubrey Plaza picked her five favorite comedies for The A.V. Club.
If you haven't watched the new season of One Day at a Time yet, now's your moment. (Plus you'll get to read Carmen's review and interview with her mama.)
HUGE favor: If you want to support me & the show then PLEASE watch & tell friends & family to watch at least FOUR episodes in the next few days. Netflix decides what gets picked up based on views. I love this show & love writing this relatable family. PLEASE WATCH! Thank you.

— Gloria Calderón Kellett aka Glorita to my family (@everythingloria) February 13, 2018
Ryan Murphy inked a huge new deal with Netflix. (Hem hem.)
Over at Buzzfeed Baylea Jones writes "Who's Afraid of the Big Bad Butch?," a retrospective on all the butch lesbians we've lost on TV in recent years.
Until this point, television has given us a very limited definition of butchness and assigned-female masculinity. Tig, Rhea, Cameron, Devon, Poussey, and Denise are authentically "butch" characters, but each of them are butch in their own way. Devon and Rhea blur the line between the binary, even existing outside of it; Tig, comfortable in her skin, effortlessly alternates between tailored blazers and dressing like a teenager; Denise is the definition of dapper; and Cameron gifted the world a truly remarkable side mullet (RIP). But these very different characters have a couple other things in common: all of them were played by queer actors, and there's a high chance that none of them will be onscreen again in 2018.
Lena Waithe's "Twenties" is finally getting a pilot on TBS!
ABC cancelled Once Upon a Time right when they were getting serious about lesbians. (Supposedly.)
TV Guide wonders if Ava has a crush on Sara on Legends of Tomorrow. Valerie Anne does not wonder and will in fact be writing about it for this very website page.
Your pal Carly Usdin is one of AFI's Directing Workshop for Women selections for 2018-2019! You can find out more about helping her create her new short film, Muscle Memory, right here.
Some more Scandal/HTGAM crossover photos, which I will present in the following order due to: I am a Mellie/Olivia shipper and I won't apologize for it.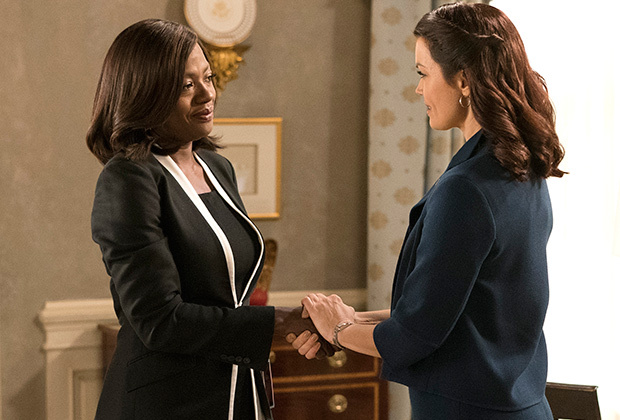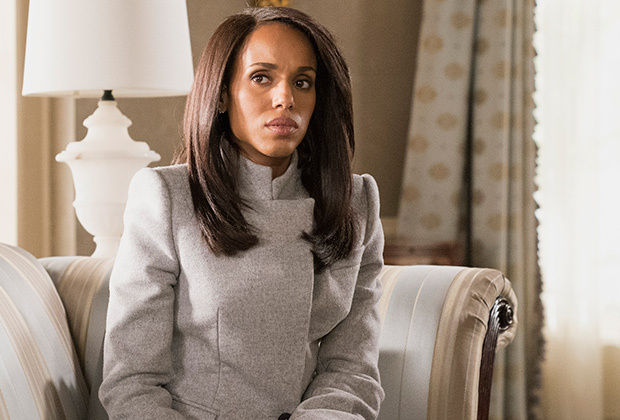 At Variety: Sara Gilbert on Life After 'Roseanne,' Guiding the Reboot and the Upcoming 'Living Biblically'
At The Atlantic: The Out Olympics
This is one feud I cannot handle!
lol yea "look no further" because if you do, you'll find out we exist https://t.co/1U239XVPGq

— WeRateDogs® (@dog_rates) February 13, 2018
That's all for today. Let's meet back here next week to discuss how Black Panther smashed all the box office records!