A romper is typically defined as a one-piece article of clothing, sometimes worn as a sort of overall situation. As a team, we have a variety of feelings about rompers, ranging from "excited" to "confused" to "over it" to "hungry." In an effort to process these feelings as a group, we have identified the two people with the strongest feelings w/r/t rompers, and here they are for your consideration.
by Lindsey and Carmen
I know I'm becoming a curmudgeon because I am annoyed by trivial things that don't affect me in the least bit. The latest on the platter of things-I-shouldn't-care-about-and-yet-I-do-for-some-unexplained-reason is rompers.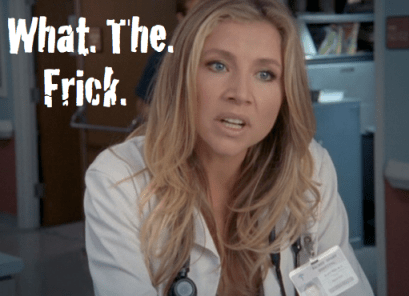 The internet tells me rompers have been trendy for decades starting as early as the 1900s. However, the real kicker about the 1904 romper is it was for children. Yes, rompers look like children's play-clothes because they are short jumpsuits for toddlers. Grown-ass women should not be wearing fucking rompers.
My frustration with rompers stems from the recent increase in romper sightings. I see rompers almost daily. Tweens in rompers. Women in rompers. Toddlers in rompers.
If I'm not seeing rompers in public, it's rompers on TV or in magazines. Articles about choosing the right romper for your body type — it doesn't matter what your body type is! The beauty of the romper is it looks bad on everyone. Articles about accessorizing with rompers because they are "inevitably versatile" and "easy to dress up or down depending on the occasion." Heels will not hide the fact you are still wearing a burlap sack with the same floral pattern as my grandmother's couch.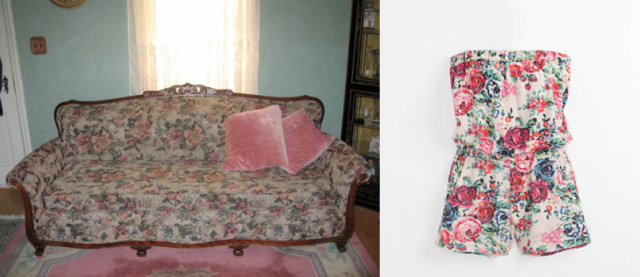 Rompers have made it to the club and bar scene which is distressing because no matter how attractive a woman is, I can't approach a woman in a romper. What would we talk about? Oh your romper is nice. Does it have pockets? What do you do if you have to go to the bathroom? Do you do the lazy-one-piece-swimsuit-pull-the-crotch-to-the-side? Do you take it all the way off every time? Do you have a closet full of rompers? How did you choose which romper to wear tonight? The conversation goes nowhere. Except to my own personal romper-filled hell. I couldn't possibly be suave because all I can think about is the fact she's wearing a romper. There's no way a woman could wear sexy underwear with a romper. The going-out panties have to stay home in exchange for the laundry-day granny panties. How do you remove a romper in an enticing way? I'll just undo the built-in romper-patterned belt that was previously accentuating your hips so now it really looks like a trash bag. No.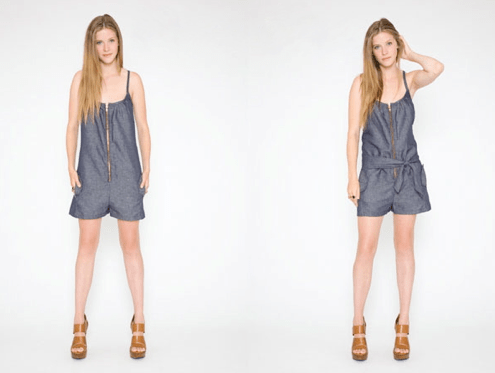 Rompers should be treated like muumuus: if you would like to wear a romper as sleepwear, you should be welcome to do so within the privacy of your own home. As long as you live alone, with more than one cat, or you have entered the period of your relationship known as lesbian bed death. Lesbian bed death is no laughing matter, but at least the romper can't make that situation any worse than it already is.
Carmen:
If there is one thing, one mark I really leave on the world, well – sometimes I think it'd be okay if it was just rompers. Rompers, or vintage men's eyewear. But it will probably be rompers.
My first romper came into my life the summer I was 19. The summer I learned how to strut, how to roll a joint, and how to cook. My first summer living on my own away from home, in a big house with the most amazing characters. The romper had boat wheels all over it, and I liked it because it had a big blue belt in the middle.
The second, third, and fourth came after: a blue nautical collared romper from Urban Outfitters, which looked kind of like a one-piece women's take on a Navy uniform and which I wore with my pillbox hat from Etsy; a strapless dark blue romper with a heart-shaped bust and a broken zipper that I wore when I turned 21 and got for 7 dollars; a purple deep-v romper my friend lifted from American Apparel and gave to me as a gift.
My rompers are a part of my life. I can do everything in a romper, and I already have: I turned 21 in a romper, I've gone to work in rompers, I once woke up hungover in a romper in my girlfriend's bed, I wore them to parties, I still wear them to bars and I typically insist on traveling in them. I did not come out in a romper, but I wanted to; that night, we were going to a Halloween party and I let Rebecca wear one that I bought on ebay but didn't actually fit me. Once I begged Rebecca to let me dress her and threw her my first romper, big eyes full of tears and mind somewhere very far from reality. "This is very special but I want you to wear this tonight." I tied it with some rope that just sort of had turned up at that moment, and for the rest of the night my friends and I let her guide us to parties and people we wanted to see. We sort of turned it into a game, you know? "Follow the romper." We were very much not sober, but that didn't make her romper any less perfect for gallivanting around.
Rompers are versatile, and they cinch at the waist but manage to be the most uninhibiting and freeing pieces of clothing I own. Seriously: running after Eli when he gets off of his leash, walking to the pizza parlor, waiting for my food at Fish In The Hood, and buying liquor are all equally made efficient by wearing one. If you have an hourglass shape, a romper can be the sexiest thing in your closet – and getting out of it takes a matter of seconds, which is good since someone is probably going to want to take you out of it very badly. A fact and a true story: although women rarely hit on me when I wear dresses in this god damn city, I have been pursued and re-pursued by not one, not two, but many women while wearing a romper. I'm telling you: rompers are the way and the light.
Whether you're going to the pool, on a picnic, or heading out on the longest trip ever in your life with one Diane von Furstenberg suitcase in your right hand, the quick and easy answer to the ever-palatable "what should I wear?" is going to be "a romper." You can make it look like an entirely new outfit in approximately five seconds, based mostly on whether or not you wear a belt and how many denim shirts you own in different colors. It will look good on you no matter what shoes and no matter what the weather. And nobody's gonna notice you're wearing one once you're drunk, anyway.