If there's anything y'all love, it's sex and pure poetry. So obviously, both took center stage at A-Camp. Here's a selection.
Sex Haikus from Carmen's Pure Poetry Challenge
I've already explained how the game works,  and a perfect example comes out of the final round of A-Camp 3.0's Pure Poetry Challenge. Their challenge? Create a poem fitting a very unique, but appropriate, prompt: haikus about lesbian sex, incorporating the noun "bear."
Trust me, nothing gives you a better glimpse into life on the mountain than the idea of racing a bear for your shot in the sack. I speak from experience. Here we go – are you ready?*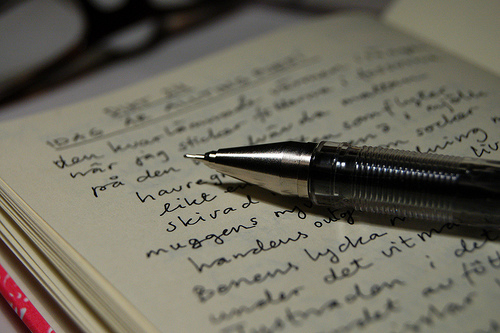 she growls, mama bear style
my heart leaps like a salmon
up stream to her mouth
we leapt at each other
hungry bears we sought honey
in that sweet, sweet mound
swings of the mountains
my hand finding her soft warmth
holy fuck, a bear!
bears leap in snow mounds
while we hold on to warmth here
let's never go out
naked we tangle
soft bearskin rug and a bed
passion leaps fireside
leaping circus bears
my body a smooth beach ball
you can balance here.
leap into this, love
leave the slow claw strike on neck
don't wait for the bears
i leapt on her bear
she liked when i touched her there
pussy in my mouth
Limericks from a Workshop by Carolyn and Cara
Limericks were traditionally a way for straitlaced old men to get bawdy kicks. So when we brought them up the mountain, we decided to subvert tradition by making them as queer as possible. For a warm-up, we'd planned to write limericks exquisite-corpse style — one person writes one line and then passes it to the person beside them, who writes the next, on down the line until it's done. But that was so much fun that we actually did it the whole time.**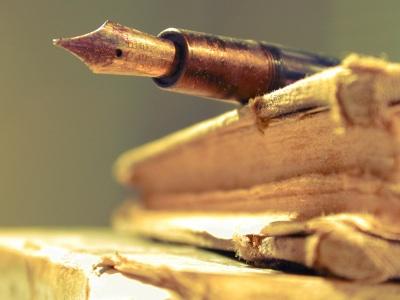 There once was a hot queer named Marni
Who was always the life of the party
She could get you to grin
And possibly sin
And her bag of tricks was quite hearty.
A subaru is a small truck
It's famous for not getting stuck
But if it should do so
Just call up your lesbro,
And free it (after a quick fuck).
There once was a woman from Turkey
Whose coffee was particularly murky
When she took a sip
Her nose had a fit
But her tits remained firm and perky!
There once was a camp full of queers
Who had to put wool in their ears
To drown out the moans
And passionate groans
Of the faction enjoying craft beers.
A delicate sugary basin
Is the perfect place for a tastin'
Just get on your knees
And get free as you please,
I'm serious, time is a-wastin'.
There is a tall man on the hill
Who totes around nets full of krill
He hauls and he dances
He eats and he prances
He's gay y'all, let's just be real.
There once was a cute girl named Helmet
Who all the girls wanted to get
She had "charms" so grand
And a bionic hand
That vibrated when it got wet.
There once was a lad we called Slugger
Who was an incredible hugger
He approached with wide arms
But lacked feminist charms
So a hard femme knocked out that fucker.
Lesbian vampires love to bite ladies
You'd better hope they don't have rabies
They'll nibble so nice
You won't even think twice
Before fucking those vampire ladies.
Magda is a hunter of beaver
Tracking them by radio receiver
Keep an eye on your pants
And get rid of your "can't"s —
Once she's caught you, you won't wanna leave her.
There once was a princess named Jill
Who decided to go on the pill
But it was a mistake
The pill was a fake
And now she is knocked up and ill.
A Marni's a strange sort of bear
Although one with excellent hair
She gets down at Klub Deer
All the A-Campers cheer
But she's too cool and sexy to care.
There's a toolbox in cabin eleven
That can take you straight up to heaven
There's whips and there's rope
And don't you just hope
Carolyn will meet you there at seven?
A gorilla in the washing machine is no joke.
They can be quite furious blokes.
They'll chew on your flannel
And request anal
For which you'll have to call Lizz Rubin, folks.
Two hundred queers on a mountain
Could only be better if we had a chocolate fountain
Plus an ocean of lube
Maybe slightly more boobs
And a "straddle this!" saddle for mountin'.
* ready for what
** special thanks to April for rocking the limericks workshop!