You have recently found yourself in the market for a used car.
You spend hours every night on Craigslist and AutoTrader, pausing only to pour another whiskey or cold-call strangers who might be total liars or, even better, might have already sold their perfectly honest cars to some other lucky bastards. You go to bed talking about Volvos. You wake up pondering the reliability of a Hundai. You know the pros and cons of a Turbo 2.3L 4-cyl engine and that Saab stopped making hatchback 9-3s after 2002 (but will bring them back in 2012!). You can list all the standard features of a 1993 Toyota 4Runner SR5.
You are the most annoying person you know and yet you still don't have a car.
There are some sad options in your price rage. Almost everything has ripped seats or fucked transmissions or salvaged titles. You're driving your girlfriend to work so you can borrow her car and the money you both spent on gasoline last month could've made a nice downpayment on a yacht, maybe.
Bless your heart, you need some music.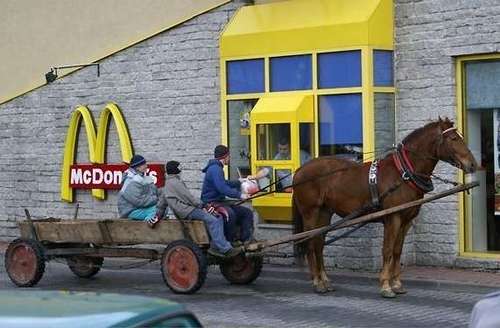 Behind The Wheel – Depeche Mode
Camaro – Kings of Leon
Drive – The Cars
Short Skirt/Long Jacket – Cake
Drive – REM
Killer Cars – Radiohead
El Camino – Ween
Fast Car – Tracy Chapman
Drive My Car – The Beatles
Mercedes Benz – Janis Joplin
Used Cars – Bruce Springsteen
Fast Cars – Buzzcocks
Cars – Gary Numan
On The Road Again – Willie Nelson
Mint Car – The Cure
Vegetable Car – Joshua Radin
Girls/Fast Cars – The Wombats
Loud Music In Cars – Billy Bremner
Hymn For New Cars – Mclusky
Riding In Cars With Girls – Moi Caprice
Cars Are Cars – Paul Simon
Keep the Car Running – Arcade Fire
Add your favorite late automotive related tracks in the comments below!
Want to suggest a playlist theme? Hit Crystal up on Formspring and someone on the team will make it for you.