Let's be honest. Pursuing women can be exhausting. And while we're telling the truth, let's admit that we've all struck out before. I don't know anyone that's batting a thousand and if you are, bless your soul. Some days I feel like I'm always Robin, never Batman. That's not the worst thing because they're both gay but sometimes I just wanna be Batman, ya know? This is a playlist for when you finally gather up the courage to tell a girl something feelings related or that you'd really enjoy hanging out with her sexually and her response is to S that D. Shut it down.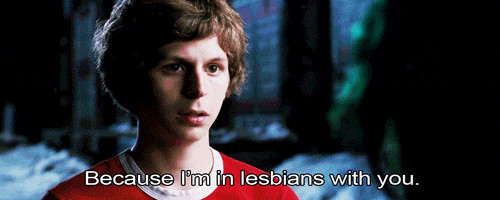 For me, rejection is something I used to experience alone (and much less frequently). I'd keep it to myself and go over every detail in my head, trying to figure out where I went wrong before settling on the conclusion that women are silly and I'm the best so whatever. Normally, I'm a pretty private person. I'm too proud to acknowledge defeat and too stubborn to listen to anyone else's opinion so sharing my romantic adventures with friends has never been a major talking point with me. But now I'm in a place where I have so many things to worry about, I find myself dishing the deets about my love life like a school girl as a distraction to the bigger issues at hand.
I'm sharing my triumphs, failures, and even the inbetweens. I don't think anyone would ever describe me as lacking confidence, but it's still nice to hear your friends reassure you that you're amazing, super cute, and a genuinely nice person. Of course this can be frustrating because it'd be much easier to understand rejection if you were a gigantic asshole. It's especially frustrating when you get the friend offer or even worse, the good friend offer. "Let's be good friends" is the friend zone of the friend zone.
The point is, I'm ok with who I am as a person. I enjoy who I am and I'm excited to see the person I'll become. One person's (or several people's) stance on who I am isn't enough to shake that fortitude. But sometimes, even though you know you're the shit, you just want to listen to some songs about not getting the girl and know that you're not alone.
Perfect Situation – Weezer
You Don't Want to Dance With Me – Monarchy
I'm Like Yeah, But She's All No – The Mr. T Experience
Cooler Than Me – Mike Posner feat. Big Sean
Just a Friend 2002 – Mario
Last Chance to Lose Your Keys – Brand New
Creep – Radiohead
Fall For Your Type – Jamie Foxx feat. Drake
Strange and Beautiful – Aqualung
Last Call Casualty – Bowling for Soup
Shiver – Coldplay
Don't Mug Yourself – The Streets
Love Lockdown – Kanye West
Laugh About It – N.E.R.D.
Want to suggest a playlist theme? Hit Crystal up on Formspring and someone on the team will make it for you.