I have mixed feelings about bunk beds. "Oh that's so interesting, tell me more!" you say. Okay, sure. I hate sleeping in bunk beds and refuse to do so; I'll happily take a hard floor over any kind of bunk situation, no matter how fancy it is or how many people assure me that I won't go crashing down to the ground.
Despite not being down with a bunk bed's intended purpose, I'm thankful that they exist because there are just so many other activities that bunks are totally perfect for. Examples include: hanging out, having feelings, making out, reading, writing, thinking, sketching, studying, eating popcorn, playing card games, and listening to music. Above all else, listening to music. There's just something about that shaky wooden frame and stupid vinyl mattress that makes a bunk bed the ideal place to put on headphones and peace out for a while.
So there was this moment at the recent A-Camp when I found myself completely overwhelmed, and my #1 feeling was, 'I just wanna go find [camper] Katie and see if she wants to hang out in a bunk bed and listen to some Holly Miranda'. See, Katie had a bunk bed, similar taste in music and a calming presence, all of which felt essential to the level of chill-outedness that I wanted to achieve.
In an anticlimactic ending to this tale, I wasn't able to find Katie. However we did make a rain-check and, because the next A-Camp is eight long months away, we put together this playlist for a virtual bunk bed listening session. You should join us.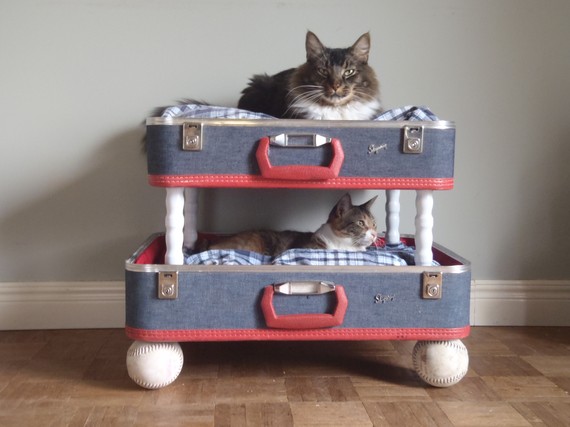 Music for Bunk Beds
Corner – Allie Moss
I and Love and You – The Avett Brothers
Audience – Cold War Kids
Down – Something Corporate
Purple Sneakers – You Am I
One Crowded Hour – Augie March
No One's Gonna Love You – Band Of Horses
Don't Fight It – The Panics
Out Of Gas – Modest Mouse
Fall Asleep – Steel Train
They Bring Me To You – Joshua Radin
Birds of Summer – A Fine Frenzy
The Same Tattoos – Fences
Summertime Sadness – Lana Del Rey
Sleep on Fire – Holly Miranda


Feel free to leave your feelings about bunk beds and/or bunk bed-appropriate music in the comments below.
Want to suggest a playlist theme? Hit me up on Formspring and someone on the team will make it for you.