Hey you. Were you once or are you now an angsty teenager? Me too! If you haven't read The Perks of Being a Wallflower, please take a moment and go read it now. I'll be here when you get back. If you have, let's talk.
I was given a copy of The Perks of Being a Wallflower by my best friend in 10th grade. We had just finished reading The Catcher in the Rye and I was all about Holden Caulfield, but Charlie helped me find comfort in the uncertainty of getting older. I loved that while Holden stumbled through 288 pages of phony-spotting, Charlie spent a year learning how to "participate" by making friends and mixtapes. I loved that I could watch the same movies, read the same books and poems, and listen to the same music as the characters in the book because it made them seem more real. A few years later, I loved that Stephen Chbosky told me it was alright to be queer because, as it turned out, I was.
My renewed interest in the book is twofold: a) I'm living with my parents right now and revisiting old books and b) it's being made into a movie that will be released in 2012. When I first heard this, I wanted to cry because who even likes film adaptation? But then Stephen Chbosky said he would be writing and directing it and he cast Emma Watson as Sam and chose actual real-life Pittsburgh as the filming location and I decided that everything was going to be alright.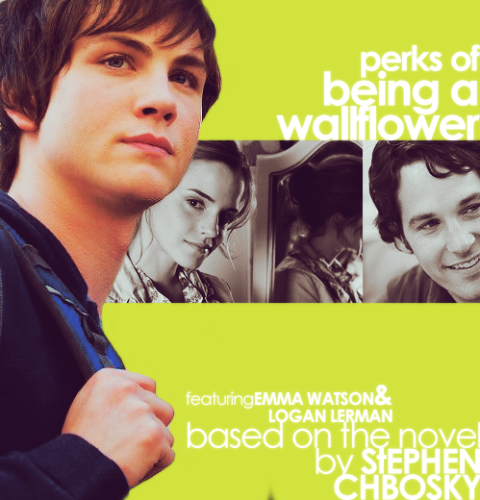 The Pittsburgh Post-Gazette has had a couple of cute articles (and one hilariously appropriate one) about how filming is going and I'm getting excited, so I thought we could listen to Charlie's mixtape together.
One Winter
Asleep by the Smiths
Vapour Trail by Ride
Scarborough Fair by Simon & Garfunkel
A Whiter Shade Of Pale by Procol Harum
Time Of No Reply by Nick Drake
Dear Prudence by the Beatles
Gypsy by Suzanne Vega
Nights In White Satin by the Moody Blues
Daydream by Smashing Pumpkins
Dusk by Genesis (before Phil Collins was even in the band!)
MLK by U2
Blackbird by the Beatles
Landslide by Fleetwood Mac
And finally…
Asleep by the Smiths (again!)
You can listen to the One Winter playlist here.
So, would you like to share your thoughts about this book and/or movie? Do you have favorite parts? Do you also wish that Big Boy was an Eat'n'Park?