Photography by Celina Flores
Sunday, April 15 was a rainy night in Portland, OR but Liberty Glass was packed. Queers huddled under the covered patio, gathered around small tables, and stood by the bar, eating soup and connecting with friends old and new.
Upstairs, three talented queer chefs doled out generous portions of three unique soups (dairy-free, gluten-free, nut-free, and vegetarian options were all available, obviously) and encouraged guests to grab a piece of sourdough bread before heading downstairs to enjoy their bowls.
A donation box sat on a table by the front door, where folks contributed anywhere from $10-$20 to the beneficiary of the evening, Next Lvl, a local organization of womxn whose tagline is "partying for social justice" and whose mission is to "provide Portland with safe, inclusive event spaces where attendees find concrete opportunities to participate in activism while directly raising money and awareness for various organizations and communities." Next to the table, a handsome redhead stood passing out flyers, inviting folks to save the dates for Illage Summer Camp, a queer adult camp that takes place every August.
Welcome to Queer Soup Night – the very first one to take place in Portland, OR.
Queer Soup Night originated in Brooklyn, NY, founded by Liz Alpern in the wake of Trump's election. Wanting to nourish and support her community, she dreamed up the simple yet powerful concept: choose a local organization that could benefit from a monetary donation, make some delicious soup, invite queers to donate money and eat soup and connect with community, then donate all the funds to the chosen organization. The event has had great success in Brooklyn, and is now expanding to other cities. Sunday's event was the first in Portland, and if the size of the crowd and the donation – $1,200 to Nxt Lvl – are any indication, there will be many more PDX Queer Soup Nights to come.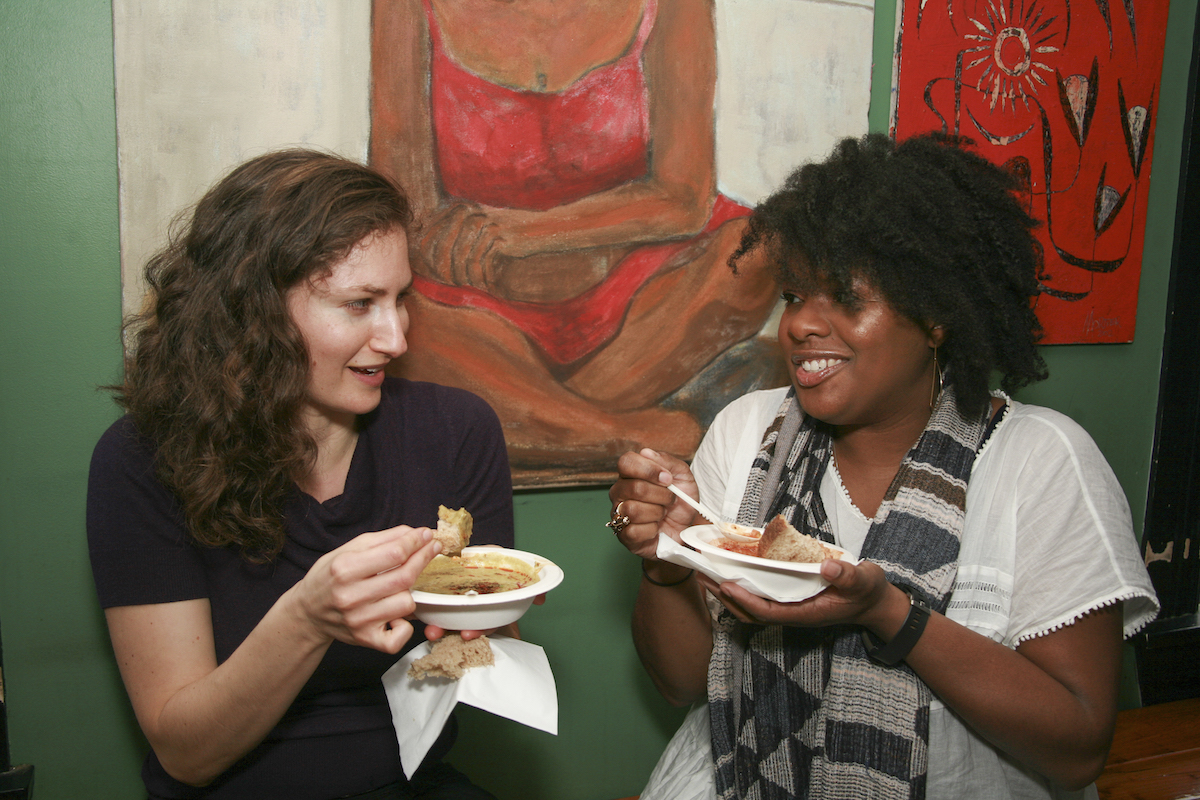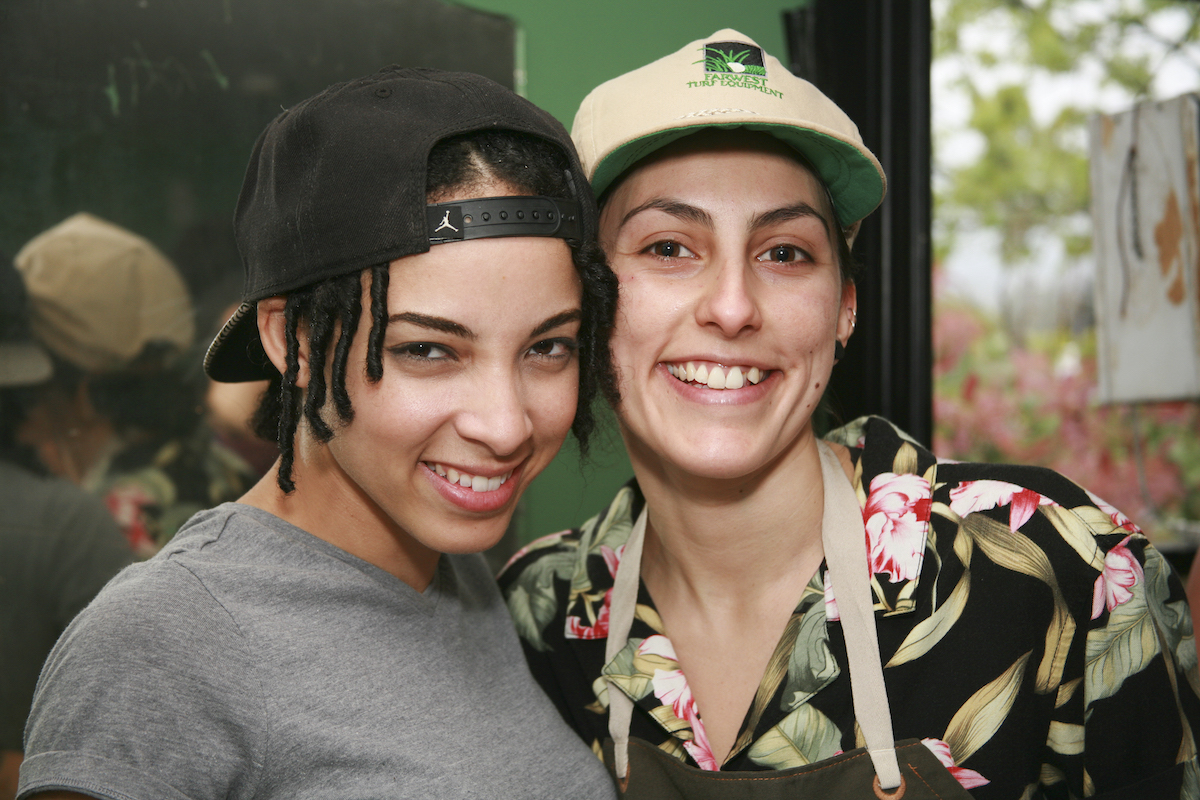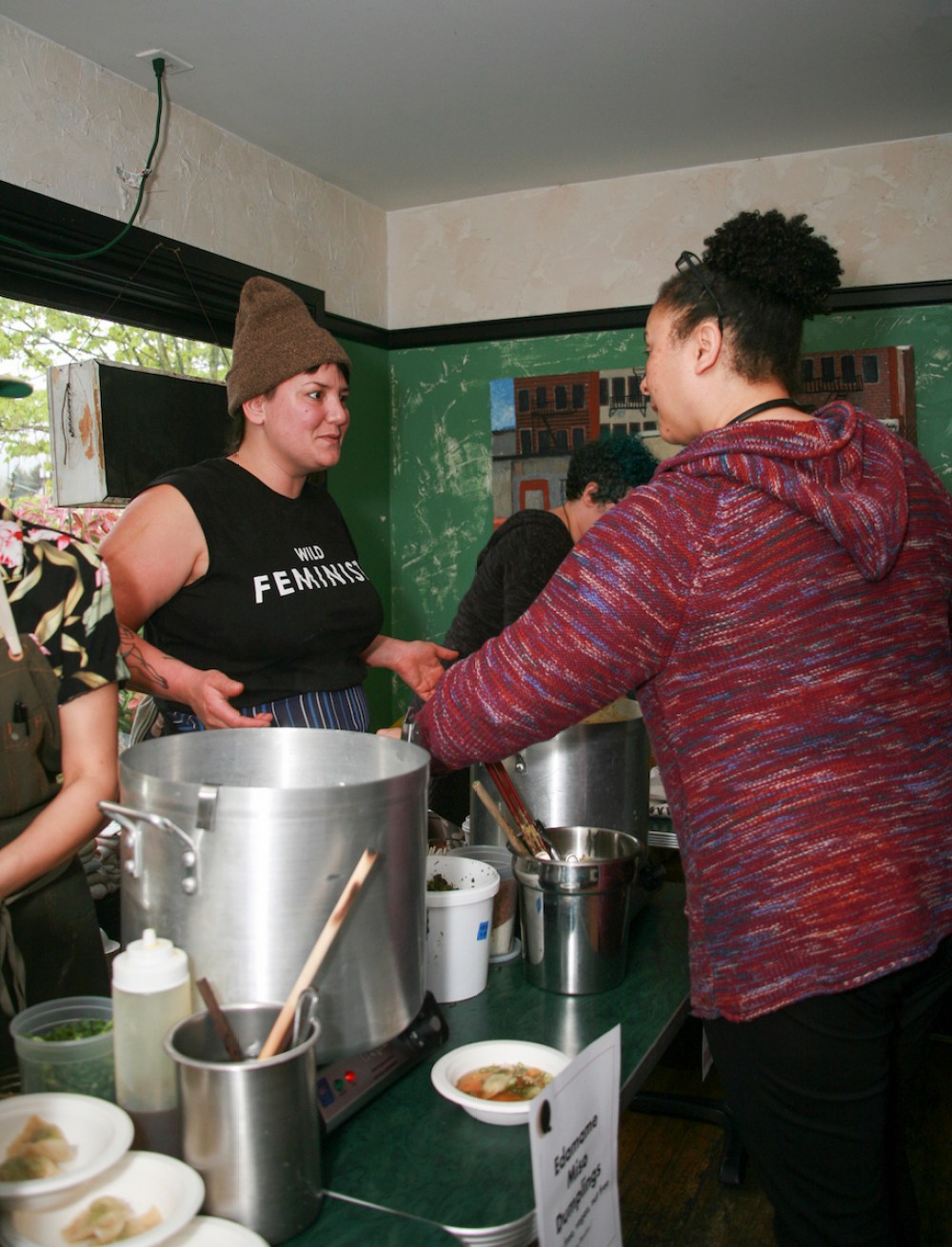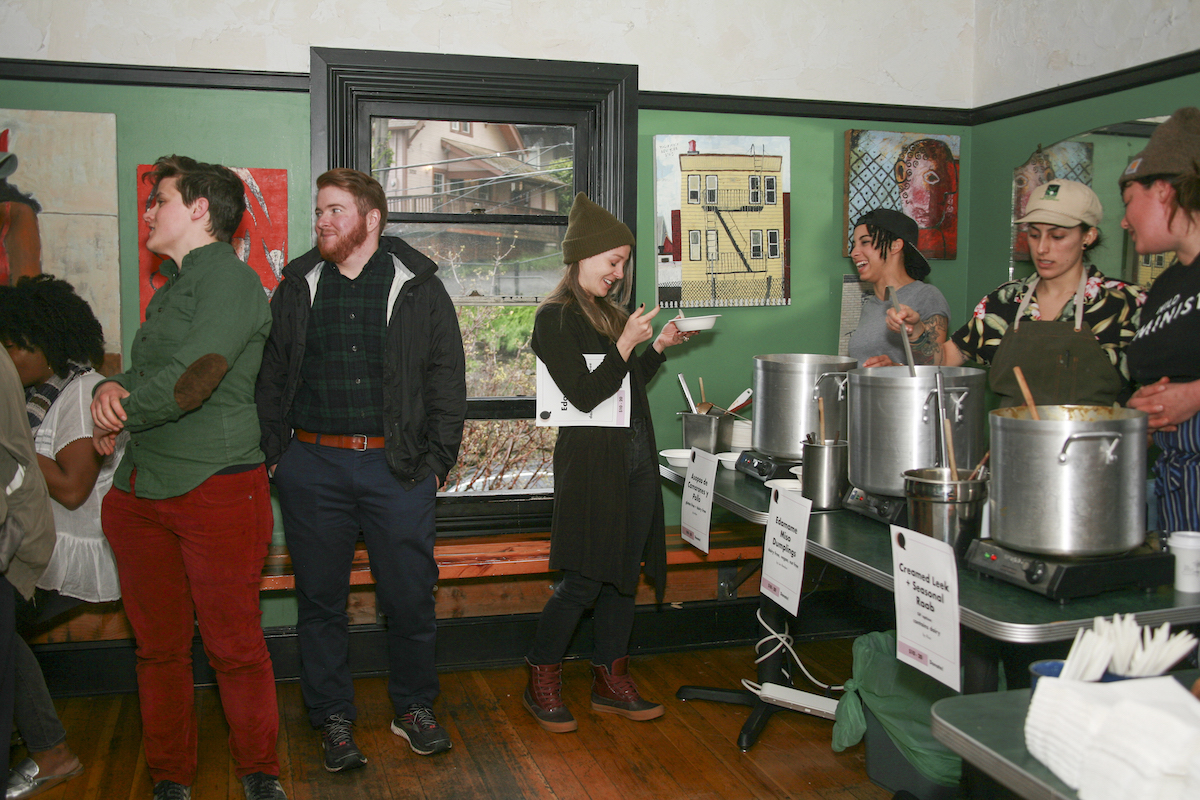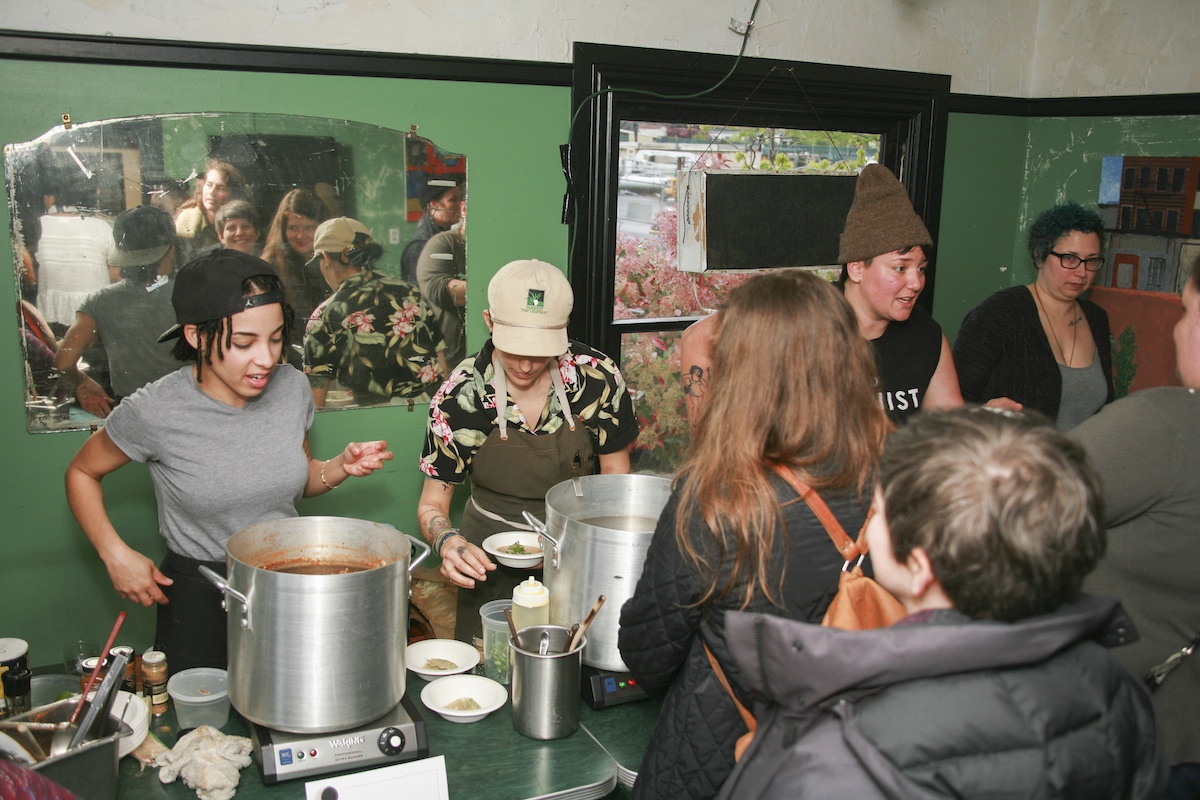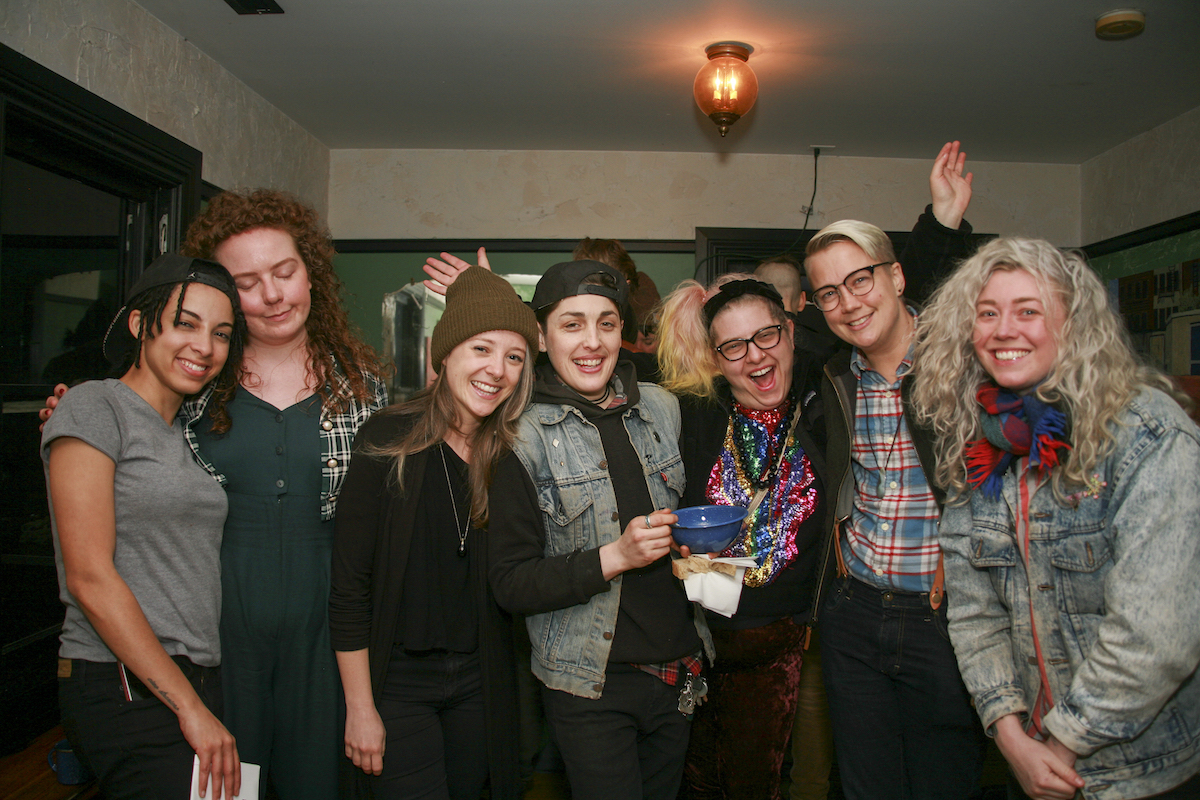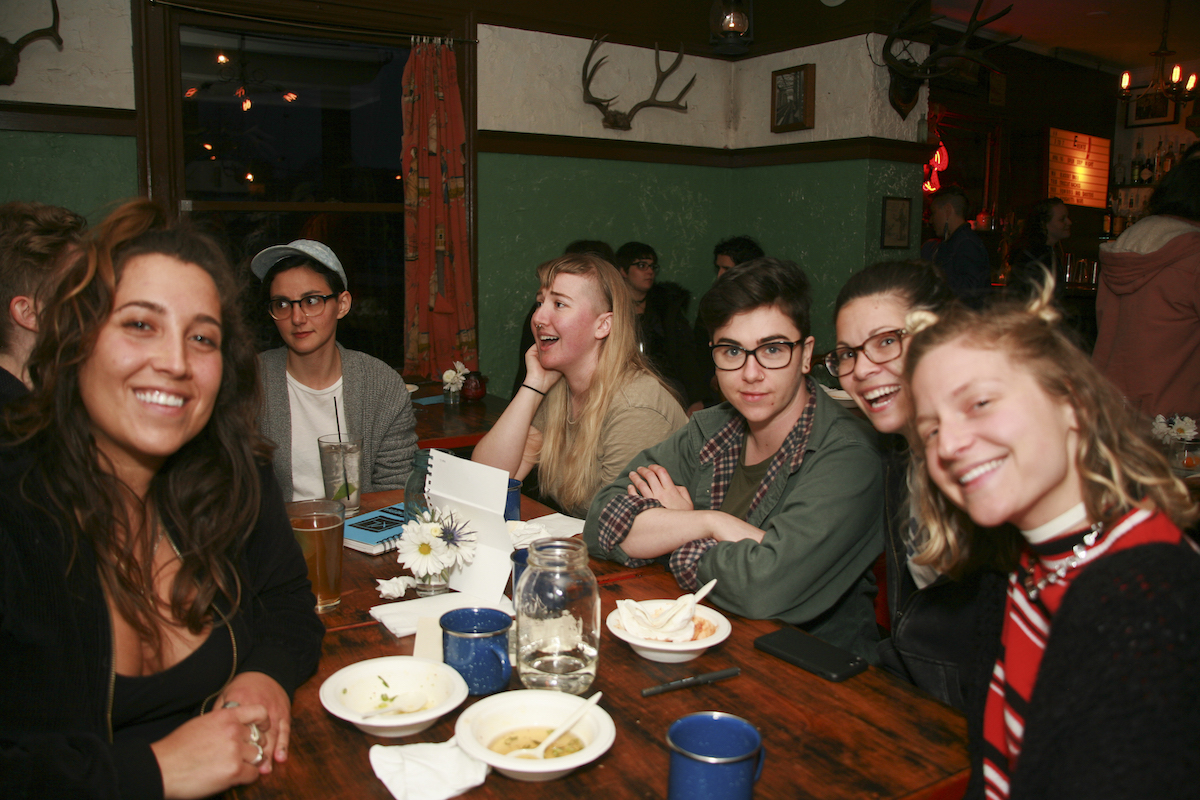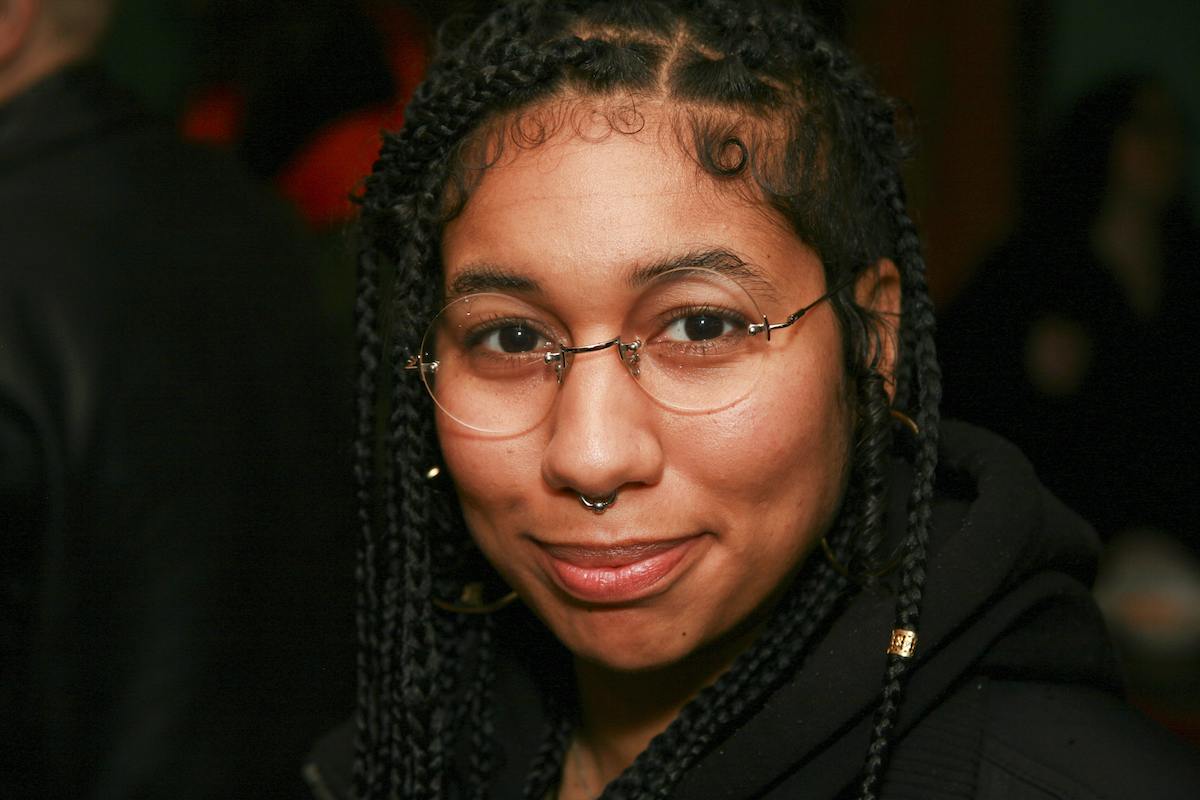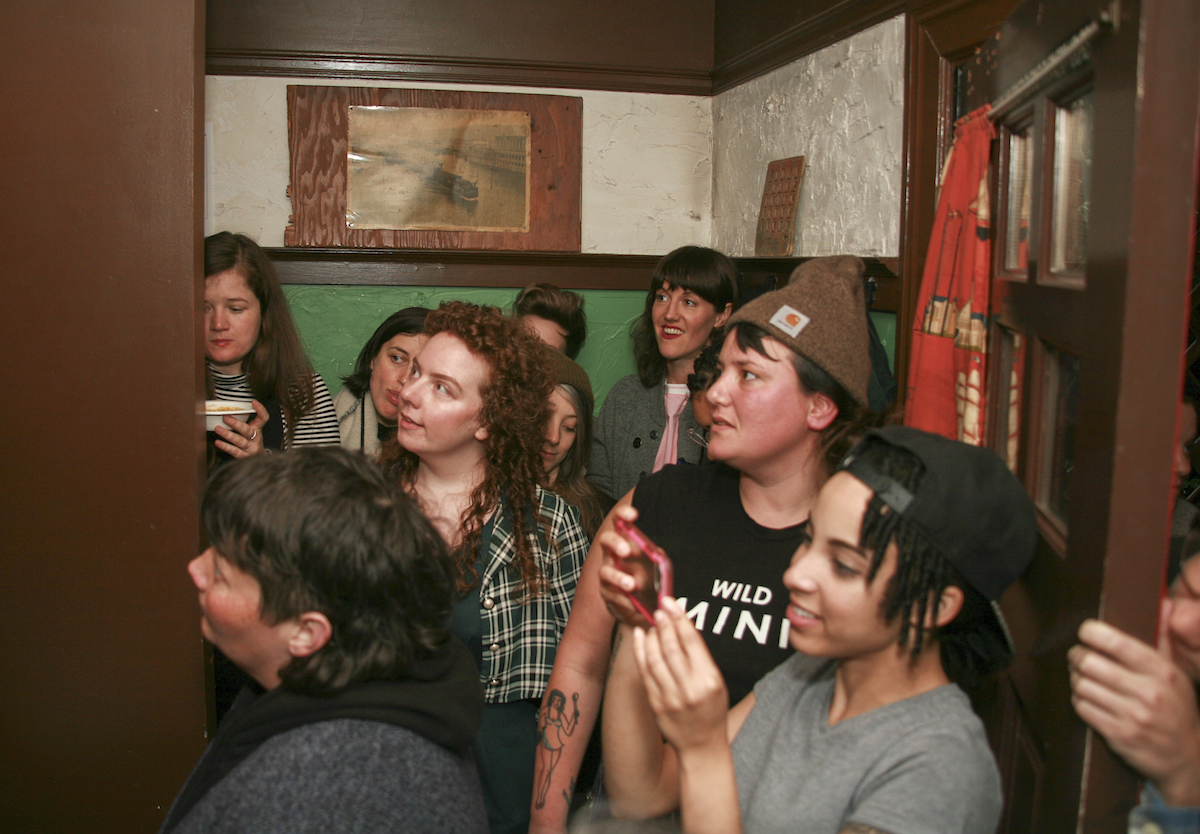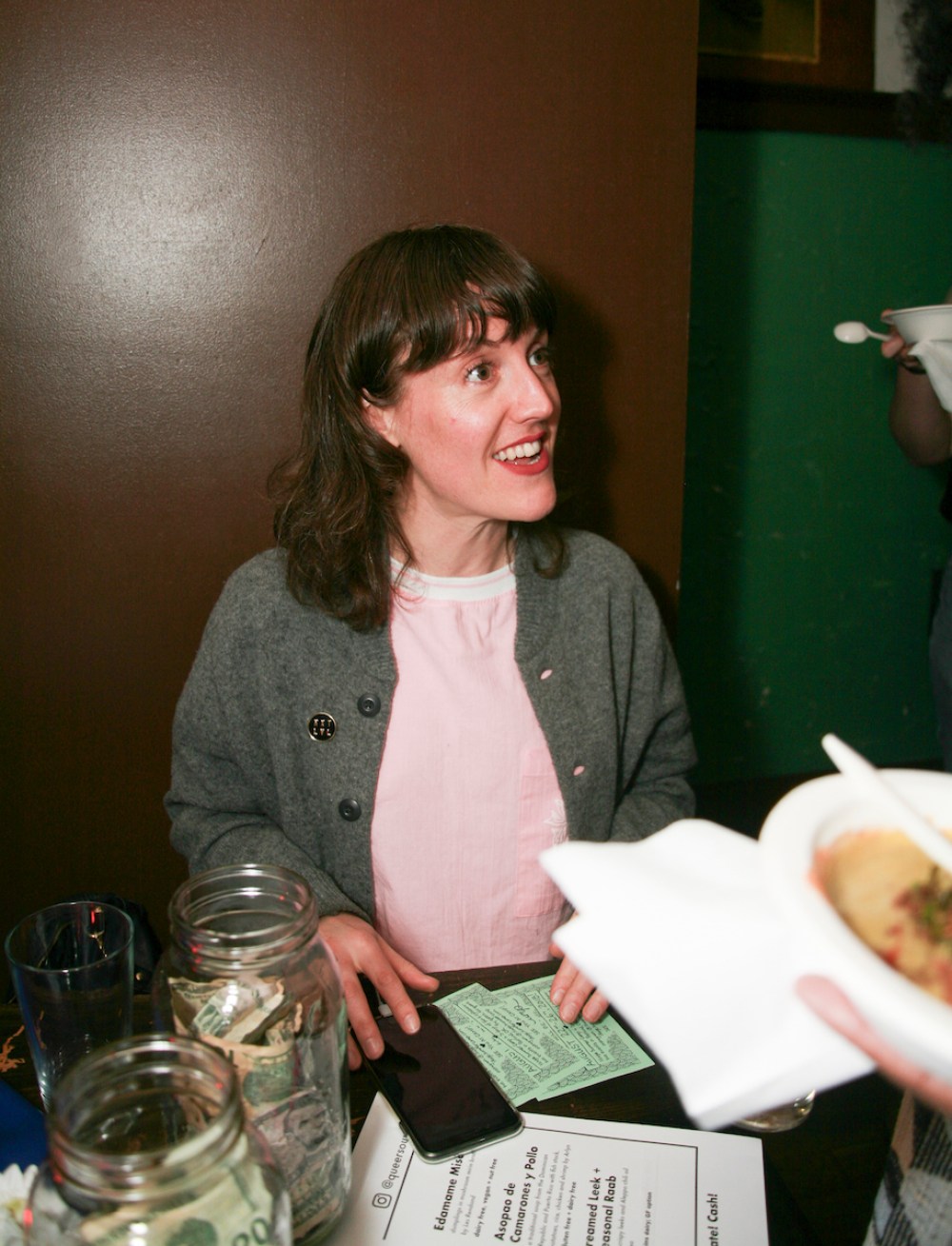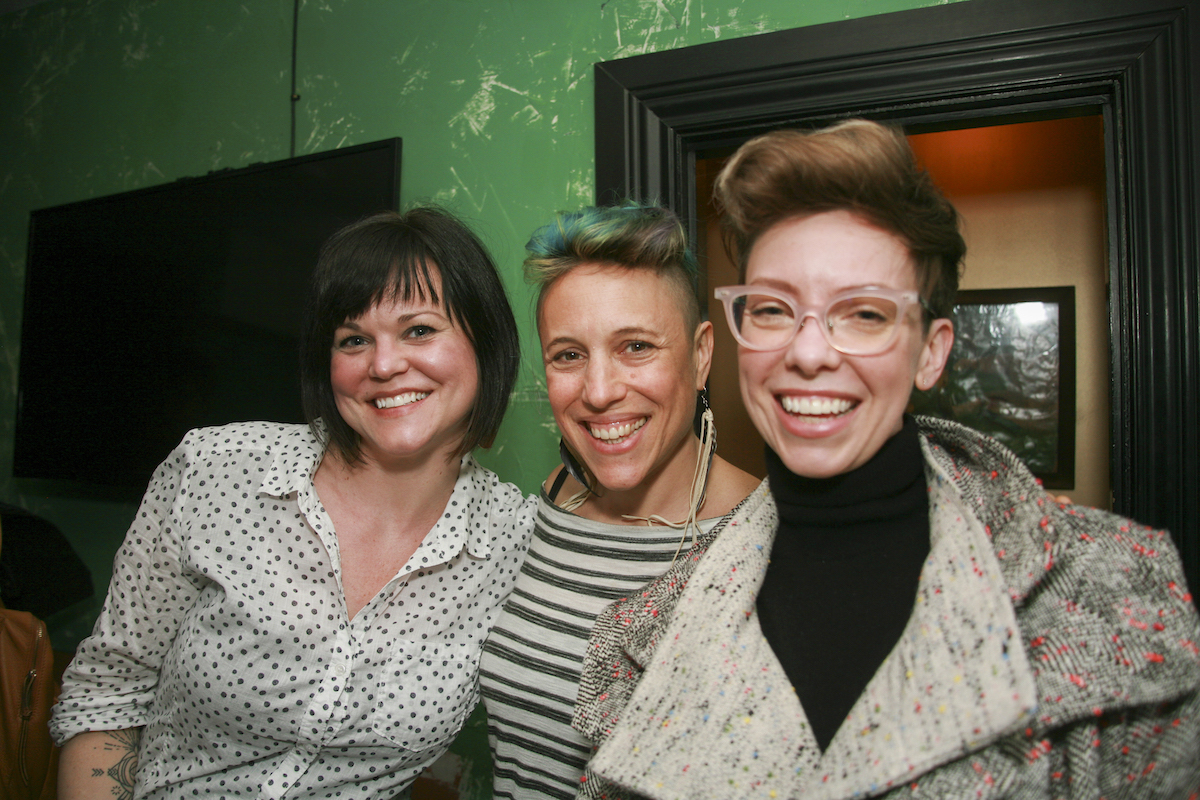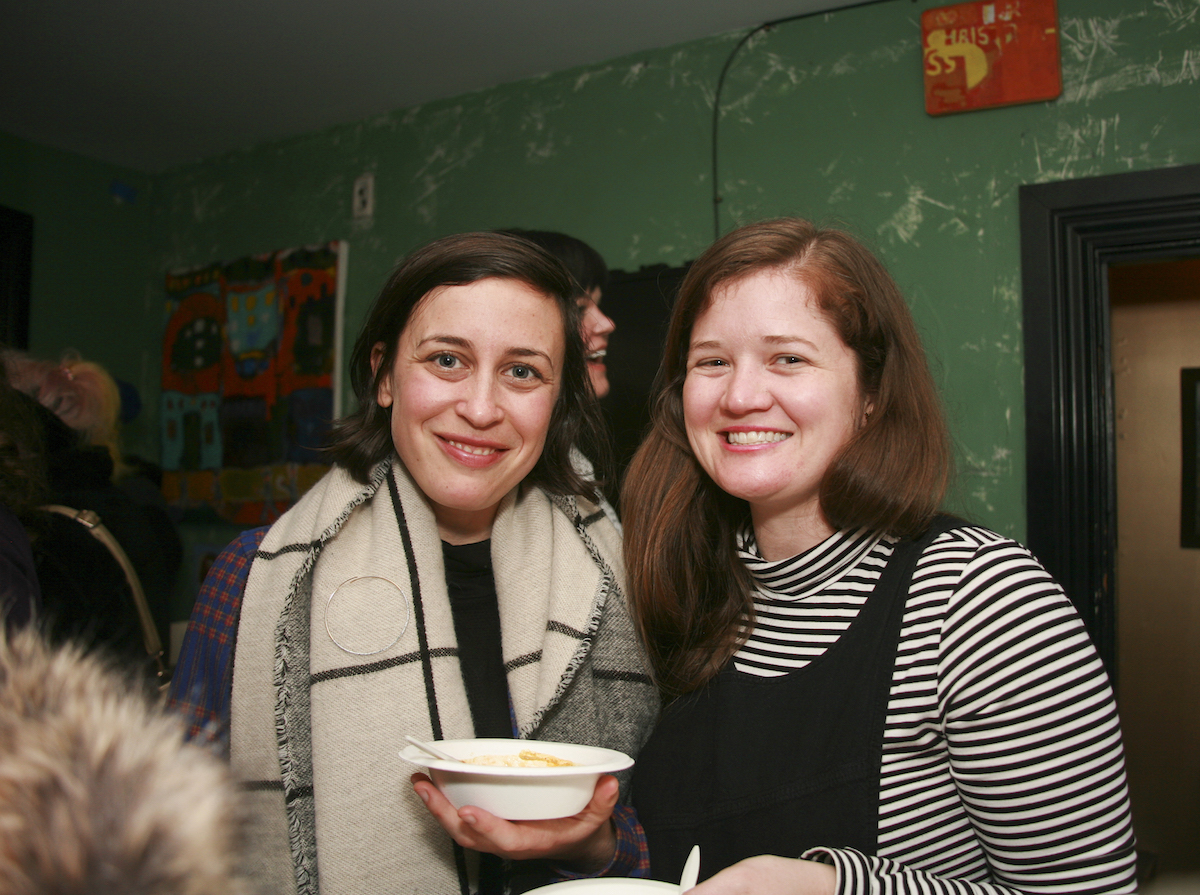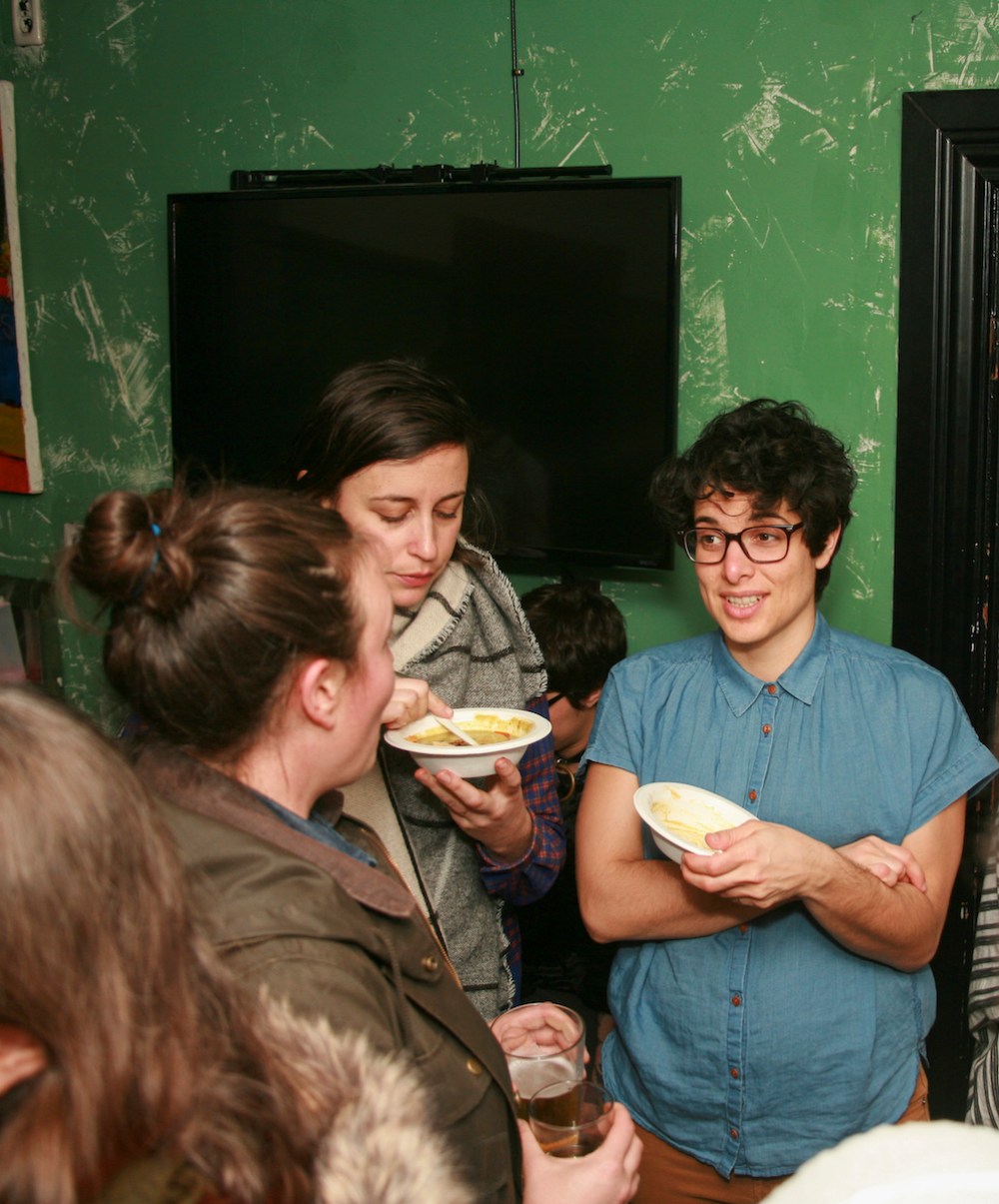 ---
Queer Soup Night Portland was headed up by Risa Lichtman, who worked closely with Liz Alpern and Kathleen Cunningham from Queer Soup Night Brooklyn to bring the event to the Pacific Northwest. The chefs for Queer Soup Night Portland were Risa Lichtman of Lepage Food & Drinks, Les Rendon of Marukin Ramen, and Arlyn Montas of Platano Rising.
Risa made creamed leek and seasonal raab soup with crispy leeks & aleppo chili oil, Les made edamame miso dumplings in mushroom mirin broth, and Arlyn made asopao de camarones y pollo: a traditional soup from the Dominican Republic and Puerto Rico with fish stock, potatoes, rice, chicken and shrimp. Fresh sourdough bread was made by Shardell Dues of Red Sauce Pizza.
The beneficiary for Queer Soup Night Portland's inaugural event was Nxt Lvl and it was co-sponsored by Illage Summer Camp.
All photographs in this post were taken by Celina Flores. You can find her at her website or on Instagram.