I came out as a bisexual icon on National Coming Out Day last year, October 11, 2019.
As a freshly out bisexual Black woman, I'm doing all of the cliché things: searching high and low for bisexual merch to buy, tweeting about being bi, excessively using the rainbow emoji, and panicking about if anyone will love me. You know, the usual.
While doing all of these things, I realized that I wanted to thank the people who were, in hindsight, instrumental to my (bi)sexual awakening, which happened long before I came out to the internet (and then to my family mere hours later!).
At twenty-eight, I hope this is just the start of the life I was meant to live: a life of joy, honesty, and most importantly, hope. In order to do that, I have some people I need to thank. I figure that the best way to do that is through a list that holds no true order. These people, their art, and their existence in their own ways have allowed me to step and live so firmly in myself that it makes me emotional. I feel my most free and most raw; I feel like the best version of myself.
So let's get to it. Thank you to…
Hayley Williams of Paramore and Good Dye Young
The love of my life and since 2005. I would marry her whenever she asked and commit to loving her like she has never been loved before. So, Hayley, I am ready when you are. I love the band Paramore and I have loved them since album one. I would marry Taylor York, another band member, too, to be fair, but this isn't about him. Hayley has always left me feeling butterflies in my stomach and sighing like a love sick school girl. I never thought it meant anything because she's a celebrity and back then that was my excuse. "Everyone loves celebrities! Girl crush!wp_postsI would say. In 2015, I decided after some quiet soul searching that the phrase was trash and attraction is fluid. When I came out to my friends, a few of them said, "Yeah, we've heard the way you gush over Hayley. It was sort of obvious.wp_postsAnd well, they aren't wrong, I have no chill but I also have taste, and that's what matters most. Which led us here to Hayley, a beautiful and talented human, and me, a Bi Icon who will probably be in love with her for the rest of my life. My future boo will have to deal.
Kehlani and her song "Honey"
I love this song so much. I was late to the party but at least I arrived and my outfit was cute, right? Before I came out and after, I'd listen to this song twice with each play and swoon, my insides went to mush and I'd close my eyes and dream of someone writing a song like it about me. I'd sing the word girl with glee because I've always hated when people changed the pronouns in songs and think to myself, I want to be loved like that, I want to be that pretty girl. At least, until I realized that I wanted to be with her as well.
Lupita Nyong'o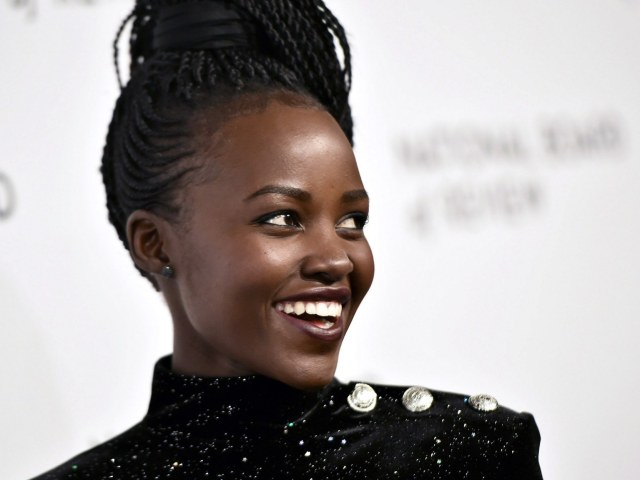 Lupita is simply put: a vision. She's gorgeous and talented, of course, but she also seems like someone I would like to be friends with? It's wild because I don't have genuine crushes on my friends but I find that I would be happy to harbor a small unrequited crush on her and still be someone she'd like to get ice cream with and gush about her own crushes while I gas her up to go for it because she's freaking Lupita Nyong'o and they'd be ridiculous not to feel the same way. Sure, I'd tell her she smells nice and looks pretty from time to time but I tell all my friends that because they do. She'd smile at me knowingly, because I never said I was good at keeping this crush secret from her, while we share a ride to some amazing event and then continue on with her story. Crush aside, because she knows I'll phase out of it, we leave the car ready to pose for a few photos and head inside to dance until my feet hurt. When they hurt too much to stand, we'll dance in our chairs and she'll mention that she knows the perfect person for me to date.
Shanola Hampton
While everyone was gushing over other characters on Shameless, I was steadfast in my love for "V,wp_postsa regal legend who is the kind of neighbor and friend the Gallaghers don't always deserve. Both V and Shanola are also really attractive, so, shout out to them for that as well. I stopped watching the show quite some time ago but my love for Shanola has never waned. She's got adorable children and a handsome husband so I'm happy for her, truly. Husband and kids aside though, she's a whole babe and this list couldn't exist without her.
Alisha Wainwright and Madeleine Mantock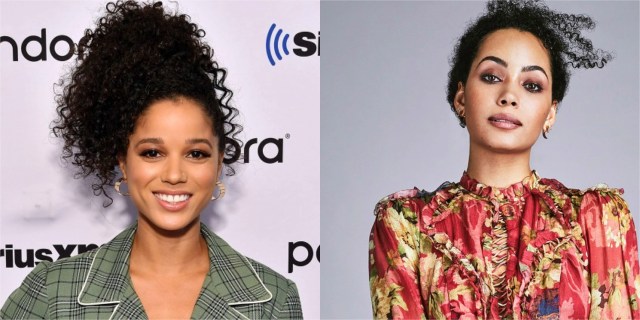 Whew. I try to mind my business; I swear I do, but ever since Alisha appeared as Maia on Shadowhunters and Madeleine on the Charmed reboot I have not known peace. And I LOVE IT. They are both so fine that it makes my eyes hurt a little. Watching Alisha on Raising Dion and Madeleine on Charmed has made it super clear: I have a thing for dark haired, passionate, self-assured women whether they're protecting their child with superpowers or fighting evil as a half demon-half witch with their sisters. Plus, as with every woman on this list, they're gorgeous and so out of my league. The reason I paired them together is because I didn't want to say the same thing twice: Please thank your parents for me because they did what needed to be done. I'd slow clap but I think that would be going a touch too far. So, if you're ever looking for a cute black girl with great taste in music, a wide smile, a soft heart, and great boobs, it's me, I'm here. I love you both, okay, bye.
A few of my Twitter mutuals who shall remain nameless but they know who they are
How do they know? I told them I was attracted to them long before I came out. A thing to know about me is that I flirt with everyone because you have to keep the mind fresh and since I believe absolutely no one (outside of actual grandpas in my DMs) is interested in me, I don't get my hopes up because it's not a matter of if I will be rejected but when I will be rejected. In knowing that, I turned to a few of my queer friends on Twitter to ask them questions about when they knew that they weren't straight and they were so kind and supportive when I was questioning myself years ago. When I came out, they were some of the first people to send me hearts in support because they are genuinely happy for me. And, sure, they are still absolute smokeshows but what's even more important to me is the friendships we've cultivated once my little crushes faded. Thank you for being my first IRL female crushes. I couldn't leave this article without shouting out my wives and husbands on Twitter! I love you all.
---
In all seriousness, being out isn't easy, so I don't want to pretend it has been a bed of roses, but I love living as I do now. I'm a Black, disabled and cute, iconic bi woman who is ready for both love and heartbreak, for adventure and quiet nights at home watching my favorite movies with a person I care deeply for. Now, whether that person is a man, woman, non-binary, or no gender at all, is not a concern for me. Whatever is meant for me is meant for me. Until then and for always, being Bisexual is lit!