By Crystal and Whitney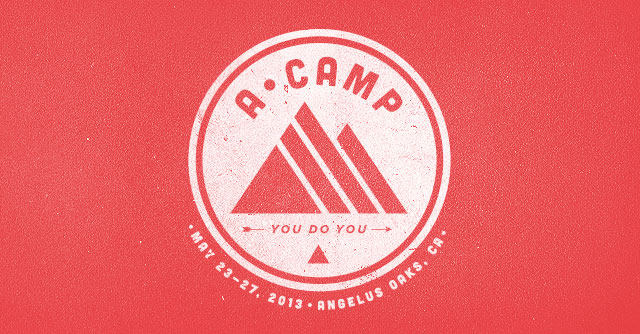 Introverts! We're everywhere. We're at cinemas, watching The Perks Of Being A Wallflower by ourselves. We're in restaurants, reading books at tables for one. We're definitely at A-Camp, in full force. That's why we're hosting not one but two Introvert Meet Ups, because there's nothing introverts love more than a little forced socialising. Just kidding, attendance is optional. We held one of these at the last A-Camp and all us quiet queers had a nice chilled out time.
Compiling a list of ten introverts wasn't as easy as you might think because how do you know if someone identifies as an introvert? Maybe they're just really shy, okay! You can never really know, not unless they've spoken about it and some of these people haven't because they do not exist. We've taken our best guess, though, 'cause if we didn't then there'd be no article to publish.
10. Allison Reynolds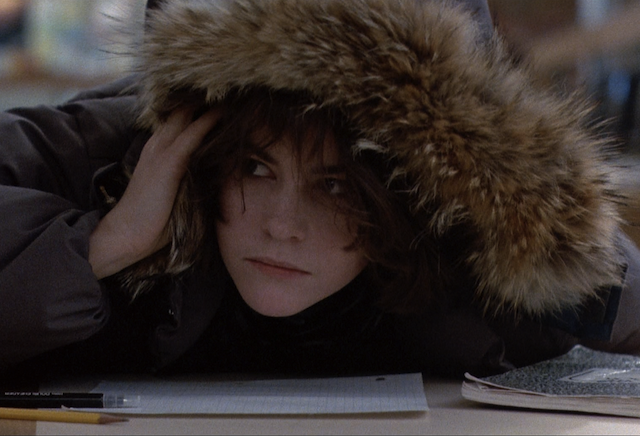 Allison Reynolds from The Breakfast Club sat alone in detention eating cereal sugar sandwiches and making dandruff doodles and just generally being a weirdo outcast and she really owned it, too. Then she got a make-over and some male attention and, ugh.
9. Flannery O'Connor
The prolific novelist Flannery O'Connor preferred birds to people. Her book of essays, Mystery and Manners, begins with the essay "The King of Birds," that chronicles her life of raising and collecting peacocks, a hobby that started first with chickens: "What had only been a mild interest became a passion, a quest." According to Flannery: A Life of Flannery O'Connor by Brad Gooch, she was "pegged as quiet … self-reliant but remote" and in her childhood, she spent "most of her free time making drawings, usually of birds." Even if O'Connor preferred to keep to herself and her birds, her novels and short stories contain a sharp awareness of human nature, precise and alert.
8. Audrey Hepburn
Audrey Hepburn played the role of the extrovert in movies like Breakfast at Tiffany's, but the truth is that she was "a shy, delicate and introverted person," according to her biography Audrey Hepburn: The Paramount Years by Tony Nourmand. The loud, talkative roles she is most well known for did not necessarily come easy to her — "I'm an introvert," she once said, "Playing the extroverted girl was the hardest thing I ever did." Hepburn enjoyed being by herself to recharge, and her extroverted portrayal of Breakfast at Tiffany's Holly Golightly earned her a Oscar nomination.

7. Mary Anne Spier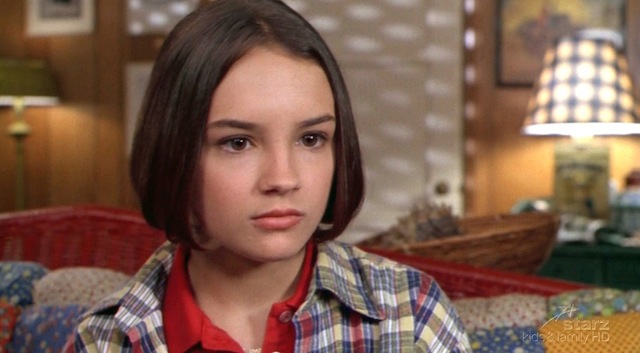 Mary Anne is the Baby-sitter's Club secretary, a classic occupation of introverted youth. Things Mary Anne does not enjoy include: being centre of attention, conflict, large crowds and the colour pink. Mary Anne was the first baby-sitter to get a boyfriend, which I feel is a common thing with introverts? All the introverts at my school were the first to get boyfriends.
It could be argued that Claudia is also an introvert because she spends so much time alone doing art and is really only friends with Stacey. However, she also has a phone in her bedroom and I don't know any introverts who like answering the phone. The BSC series was responsible for all my classmates wanting their own phone line but even back that idea horrified me.
6. Emily Dickinson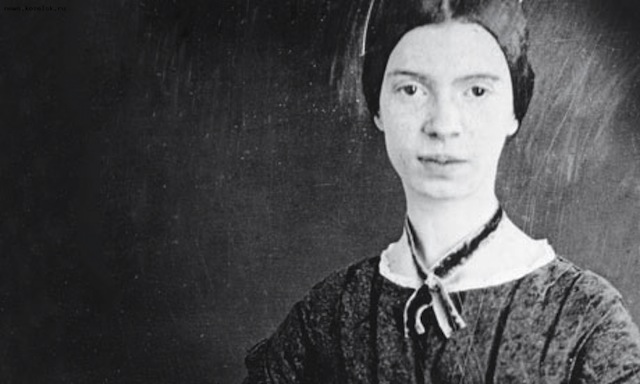 When you think of Emily Dickinson, you might think of a poet alone at her table, at work. What you might not realize was that Dickinson was often composing poems while in the kitchen, elbow-high in bread flour. It's a little-known fact that Dickinson, who kept to herself a great deal, was an accomplished baker and loved to send homemade "cakes and candies" to friends and family. The Emily Dickinson Museum in Amherst, MA has records of Dickinson's poems being scribbled out hastily on the wrappers of baking chocolate and on the back of coconut cake recipes — while she cooked, her mind was always moving to the next line of her poems.
5. Daria Morgendorffer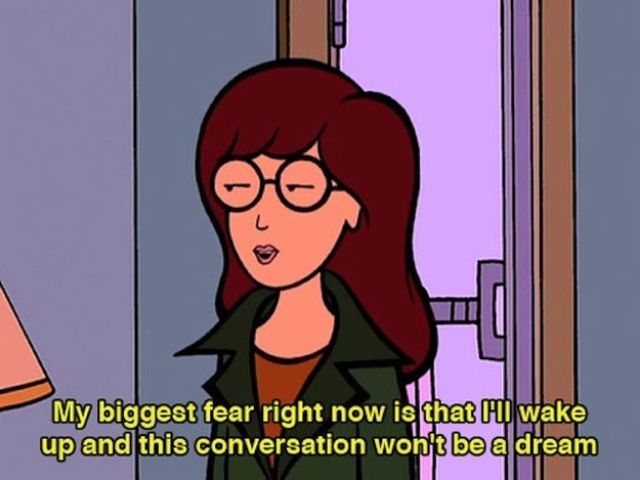 All of my favorite moments from Daria are related to Daria's obvious resentment for having to leave the house and/or attend social events and/or have empty conversation. Hero.
4. Lisbeth Salander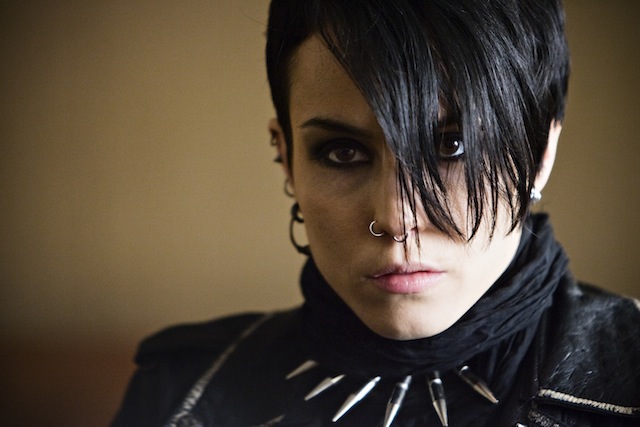 Did you know that someone on the internet has conducted in-depth analysis on the Myers-Briggs personality types of popular fictional characters? It's called MBTI In Fiction, aka the most amazing tumblr you'll discover today. Here's an accurate dissection of super intense introvert Lisbeth Salander from the Millenium trilogy:
"It is pretty clear that Lisbeth is an introvert. Analyzing, and planning are what occupy her mind most often. She justifies her actions with factual reasoning. When she does speak, it is well thought out and exactly what she means… She has a hard time relating to people, interacting in social situations, and behaving appropriately. Despite her inability to connect to most people, the few people she does care about, she tries to do good by them."
3. Joni Mitchell
Joni Mitchell describes the process of writing songs using "introvert" as a verb — "When I write a song I have to introvert and introvert because I like to scrape a bit of how I'm feeling around me and all that," she said, according to the biography, Joni Mitchell by Mark Bego. Mitchell has said that the process of writing songs involves "exploring the inner landscape thoroughly," and she describes this as being an introverted process that she often returns to — a process of looking inward. Joni Mitchell's songs are often confessional and intimate, from "All I Want" ("I am on a lonely road and I am traveling / Traveling, traveling, traveling / Looking for something, what can it be") to "River" ("I'm gonna make a lot of money / And quit this crazy scene / I wish I had a river I could skate away on").
2. Katniss Everdeen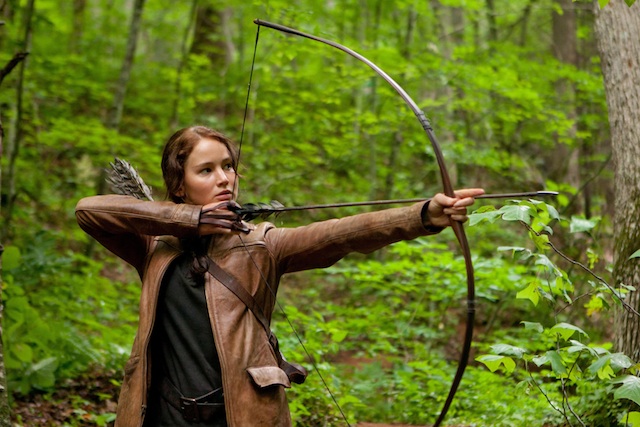 I feel like Katniss' introversion was far more obvious in the Hunger Games novels rather than the movie; the  internal monologue showed just much Katniss lives in her head and doesn't seem to have a need to connect in the same ways that Gale and Peeta do. Not that there weren't big flashing indicators of introversion in movie- she looked a gazillion times more uncomfortable during her TV interview than in any scene where someone was trying to kill her.
1. Waldo
Waldo (aka Wally) is arguably the world's most dedicated introvert. He's been roaming the world alone since 1986 and the dude hides from EVERYONE.
---
So those are some of our favorite introverts. Who are yours?