feature image via shutterstock
Hello and welcome to another edition of Autostraddle's College Lesbianage: a glimpse of college life through the wide eyes of six freshly fallen snowflake first-year queers. This month's update will be given individually! Today we've got Wellesley's Claire with some thoughts on "queer privilege."
---
This morning I woke up spooning not with my girlfriend, but with my cat. After a long day of travel, I'm back in Phoenix. My first year of college has officially come to an end.
I didn't want to leave Wellesley. I did miss my family and I did want to see them, but I don't really have a lot of close friends in Phoenix. I've discovered that I'm a lot happier when I have a friend group. Being with friends almost constantly made finals a little bit less terrible. We may have all been living in the library, but we were living in the library together. Having a group of friends with me was like a protective bubble from the physical sensation of stress we all felt walking through the library doors. I've been gone for less than a day, but I miss everyone already.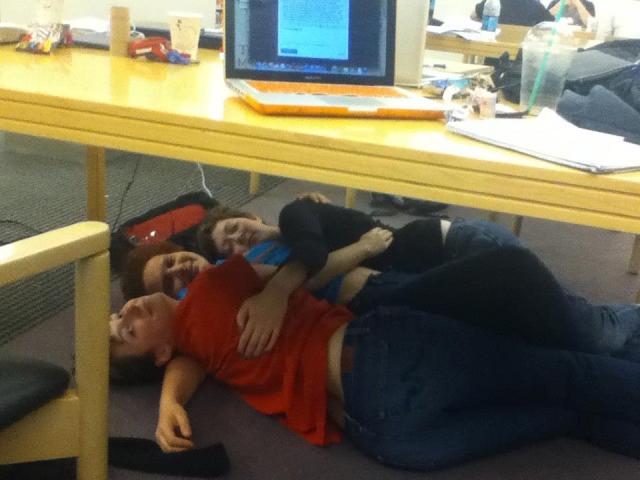 Going back to Phoenix for the summer was not my original plan. The ideal scenario would have been to be hired on campus for the summer, doing research or working in Admissions. Wellesley is really great about providing opportunities for first year students, even if we don't really have the skill set yet to be of much use. This would have been particularly sweet because two of my best friends are on campus for the summer. If I couldn't get a job on campus, I had hoped to get hired in Boston. I had a number of different promising options and I was looking forward to a summer of work during the day, walks around Lake Waban at lunch and Summer 7's rugby on the weekends.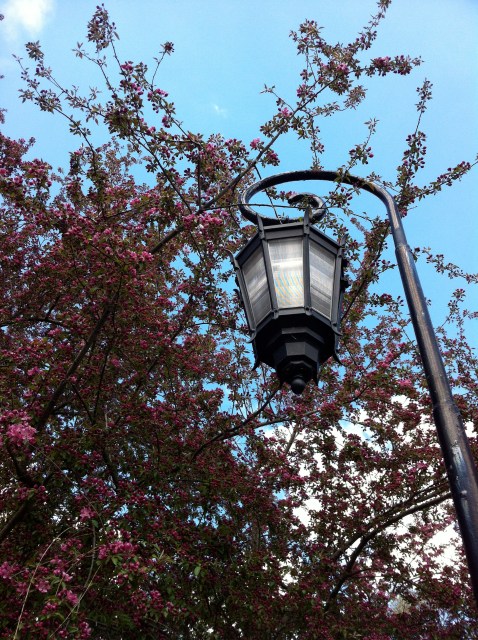 It took about two weeks from the time that I tore my ACL during rugby practice to know for sure that it was torn, and about twenty minutes after that to change all of my summer plans. I'll be in Phoenix for the summer, recovering from ACL surgery and trying to avoid the outdoors. I'm looking forward to the point in the summer at which stepping outdoors feels similar to stepping into a frying pan. Instead of adventures in cooking with my friends, I'll be exploring my Netflix queue and doing a lot of physical therapy. I'm lucky to be on my parents' health insurance and able to get this done, I know this. But this wasn't really how I'd pictured myself spending my summer.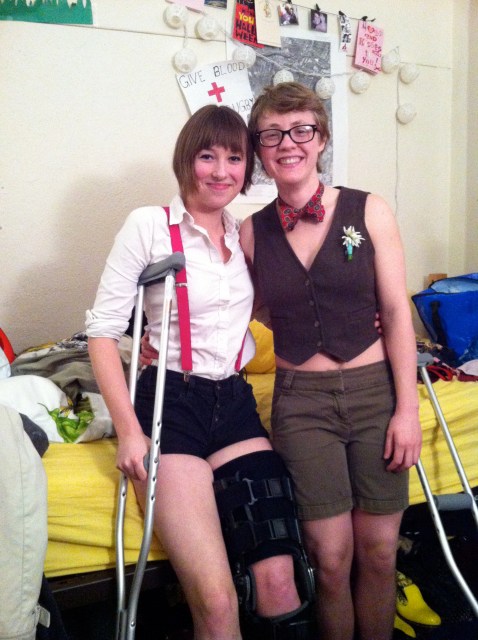 Rugby was a sport I loved and the center of my social life. This was my first time playing a team sport in probably ten years and I hadn't realized how important being a part of a team would become to me. We practiced together, we partied together and I made some of my closest friends through the team. But because of what happened, I'm sidelined for about a year. Even after I recover, I don't know if I should go back. This is my second serious injury in a year, the first being a concussion. I love this sport so, so much, but I keep breaking myself attempting to play it. It's something that I have to really think about. At least I have plenty of time to consider whether or not I want to go back once I recover.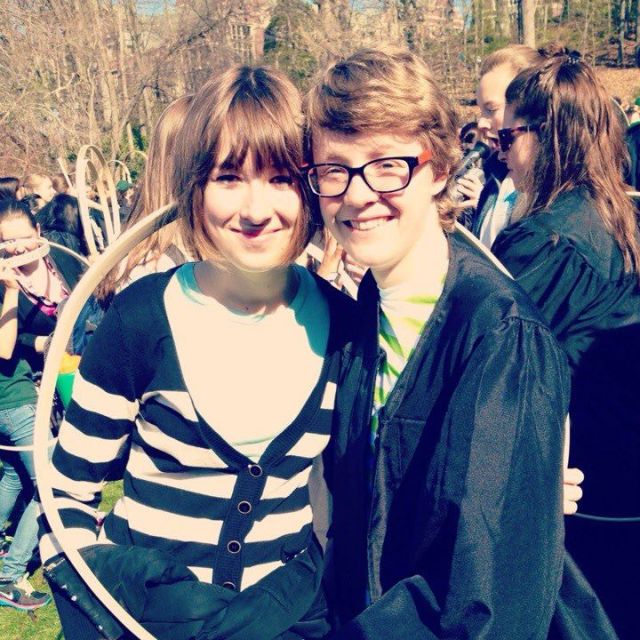 My girlfriend is graduating from Wellesley in about two weeks. I wish that I could be there for commencement, but we needed to get the ball rolling on my ACL surgery and the only way to do that was for me to come home to Phoenix. It's going to be very, very weird without her on campus next year. We started dating so soon in my first year of college that I'm not really sure what college is like without having her around. Because we were both on campus, I could see her all the time. That's not really going to be possible next year. She's planning on staying in Boston and we're planning on staying together, but college relationships are a special breed of animal. We're going to have to adjust to not seeing each other every single day and not living a two-minute walk apart. I'm looking forward to it, though. I can't wait to cook dinner in her apartment and explore Boston with her and being really, really grossly domestic when we see each other. I can't wait for sophomore year to start!