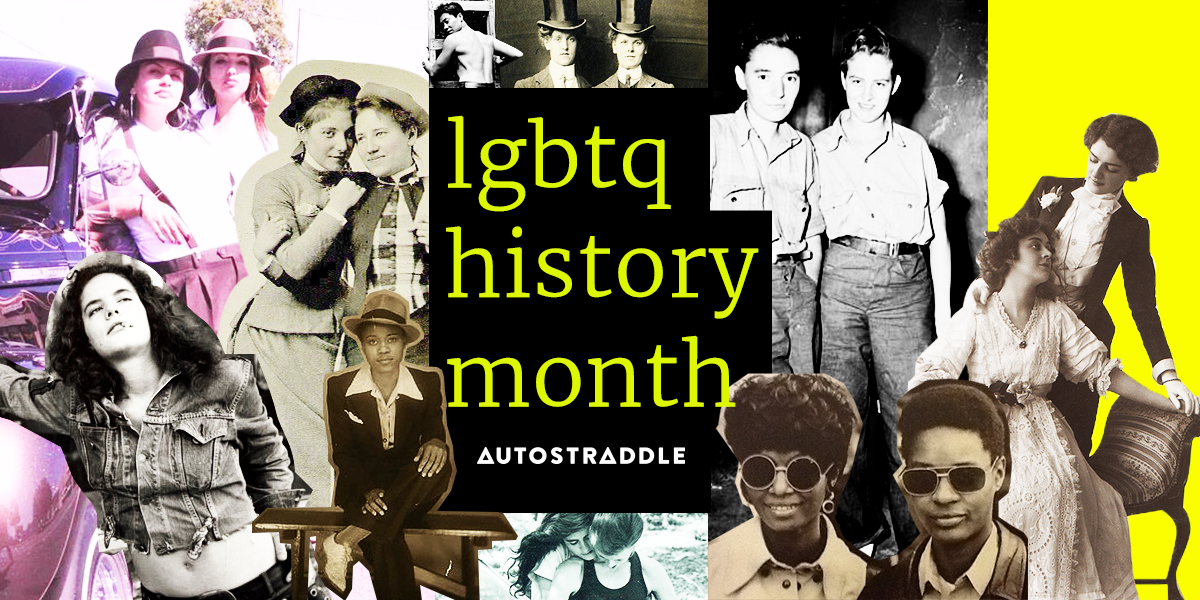 How do we talk about our sexuality as it is? How do differences converge and collide and make us who we are? How can concepts central to sadomasochism, like openness and exchange, be useful in talking about the politics of any type of sex? In 1981, Coming to Power: Writings and Graphics on Lesbian S/M attempted to answer these questions and examine sex and power through poetry, drawings, short stories, and personal essays submitted by women who participate in S/M and relationships with other women. It sold out.
Coming to Power, its three subsequent editions, and its sequel, The Second Coming: A Leatherdyke Reader, were published by Samois, a lesbian-feminist SM collective that politicized sex without demonizing women for how they wanted to have it with each other. Founded in 1978 by self-identified lesbians who were members of the Society of Janus, Samois (and successor group The Outcasts) offered community to kinky queer women and broadened conversations about including S/M in lesbian-feminist discussions around the politics of sex.
The 1996 sequel The Second Coming: A Leatherdyke Reader, edited by Pat Califia and Robin Sweeney, coins "leatherdyke" to "carve out an area for ourselves in the world of identity politics in which the leather community currently finds itself," and then picks up where Coming to Power left off. It features more stories from trans women, bi women, fat women, disabled women, and women of color. It also skews more theoretical. While Coming to Power feels intimate, The Second Coming loses some of that intimacy in exchange for intellectual rigor.
Coming to Power and The Second Coming made a huge statement when they were published. Lesbian sex was politicized in the '70s and '80s as a feminist issue. People were joining groups not only to build community with other lesbians, but to build community with lesbians who had similar politics.
And many of those communities thought that sex that included anything considered "more masculine," such as penetrative sex/power exchanges like those in S/M play, were inherently harmful to women (this was also rooted in some deep transphobia). In practice, this meant some lesbians were kicked out of the only communities they had because they were open about using a strap-on in bed. It also meant that in both academic and public discourse, kinky lesbians were called perverts or seen as protecting and furthering misogyny and the patriarchy. For example, in 1986, a group of feminist activists hosted Feminism, Sexuality and Power, a conference at Mount Holyoke College.
In a report on the conference, Margaret Hunt wrote about her discomfort with the discourse that happened throughout, and noted: "My personal [objections] revolved around the frequently-heard claim that women who engaged in S/M were condoning violence against other women … [and] assuming simplistic or overliteral correspondences between consensual sex acts and personality types, politics, or social mores." Hunt notes that the people who held these ideas, who called themselves "radical feminists," were also the ones who had control in lesbian-feminist organizing communities. Ideas such as these were so commonly held in lesbian-feminist circles that a lot of what was submitted to Coming to Power and The Second Coming was done so only under the promise of anonymity — S/M was so divisive that many women feared being ostracized by their local queer women's communities if it was widely known that they were practitioners.
By publishing these two books, Samois and the Outcasts added the voices of actual kink practitioners to the conversation about feminism, lesbianism and S/M. Regarding the publishing of Coming to Power in the introduction to The Second Coming, Pat Califia and Robin Sweeney wrote,
"Its commercial and critical success and popularity made it clear that women wanted to read books about sexuality that did not advocate censorship or speak merely to victimhood. The success and popularity of Coming to Power also encouraged women's presses to consider pleasure as a topic and created a safer space for women (whether they were S/M dykes or not) to be open about their sexual practices and question the simplistic and repressive moral values of '70s-style radical feminism."
The books helped women feel less alone; it made women all over the world feel like they had a community before the days of internet sites like FetLife. They offered hundreds of pages of resources, education, and camaraderie for folks who otherwise had little way to access them.
The work that Samois and the Outcasts did for the queer women's S/M community was vital. Without them, the conversations we have about kink and queerness would be totally different. While there are still queer who hold anti-SM positions, for the most part, we exist in a culture where we can celebrate, or at least have civil discussions about, lots of different kinds of ways people have consensual sex.
Earlier this year, on September 27, the Exiles, the successor to the Outcasts, hosted a 20th anniversary party coinciding with Folsom Street Fair. They've continued the work their predecessors began, and are now a group that's "an inclusive and sex positive space for all people whose gender self-identification is other than male." The work that lesbians before them did by expanding the conversation about the politics of sex has grown to include conversations of sexuality and gender. They made it okay to not only talk about sex, but offered lesbians the opportunity to seek out the sex that made them feel fulfilled.
SaveSave