Happy Sunday Funday, junebugs! Would you like some good gay news or quixotic queer updates on this fine morning? PERFECT, 'cause I have a bunch of 'em for you right here!
UK Facebook Just Got More Grrreat Gender Options
If you're a Facebook user in the UK, your ability to publicly self-identify in accurate terms just expanded beyond that of the United States' Facebook users. You fuckers.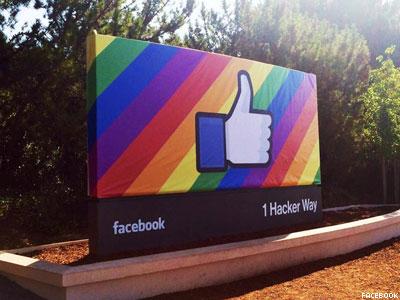 By challenging the gender binary, Facebook will finally allow thousands of people to describe themselves as they are now and it will allow a future generation of kids to become truly comfortable in their own skins.
Check It Out: Edie Windsor Talks Making History One Year After DOMA
Marriage Equality USA took some time to sit with Edith Windsor one year after DOMA. The result is adorable, and supported by an amazing soundtrack.
Singapore Queers Are Pink, Proud, Brave as Fuck
Singapore's annual "Pink Dot" event is basically a gathering of all the queers in the land to form a massive pink contingent in a public space, defying homophobia and opposition to LGBT rights. And this year was their biggest yet, with over 26,000 attendees. That's a whole lotta pink, y'all.
This Lesbian Police Chief Just Got Her Job and Some Sweet Vengeful Justice
When Latta, South Carolina lost their lesbian police chief because she was gay, there was hell to pay. Now, she's been reinstated by the city council — and the homophobic mayor who started the whole mess lost a bunch of his authority in the process.
World Cup Fan's Best Friend
If you thought the World Cup was fun already, it just got better. If you're like me and don't fully understand what the World Cup even is or when it became a thing, here's a dog video instead. via Jezebel.