All of the photographs in this NSFW Sunday are from shutterstock. The inclusion of a visual here should not be interpreted as an assertion of the model's gender identity or sexual orientation. If you're a photographer or model and think your work would be a good fit for NSFW Sunday, please email carolyn at autostraddle dot com.
Welcome to NSFW Sunday!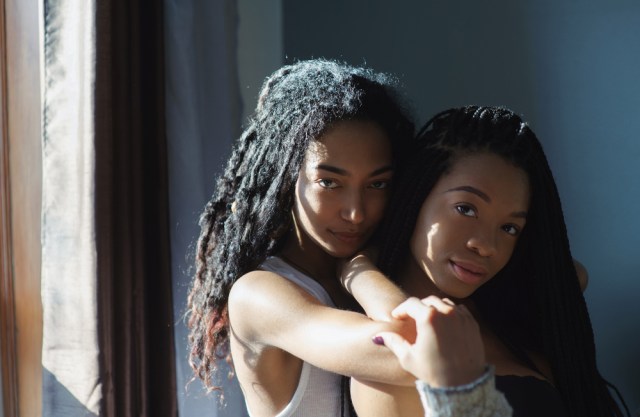 + "I tried being braless, and I liked it better. It wasn't a political decision, except insofar as everything a woman does with her body that isn't letting someone else dictate what she ought to do with it is a political decision," writes Hillary Brenhouse at the New Yorker. Later she continues:
"I always wondered about the stigma associated with taking one's bra off. Is the problem that the bosomy braless woman—breasts swaying, nipples pointed—is too sexy? Or is it that she isn't sexy enough—that, without propping, her breasts are egregiously unround, wilted, differently sized? I suspect that she isn't the right kind of sexy, which is to say that she isn't contained. She isn't fighting desperately against gravity. She would appear to be a critical consumer. Part of being the right kind of sexy lies in wanting to be the right kind of sexy, and in buying things to make it so."
+ Queer relationships can't totally escape heteronormative gender dynamics, writes Jacy Topps with her own butch/femme dynamic in mind:
"We're free to determine our role in the relationship independent of our gender expression. I do most of the cleaning and cooking in our relationship, not because I'm femme, but because I thoroughly enjoy it. I also tend to think I'm better at it. My wife fixes things around the house, not because she's masculine, but because she actually knows her way around a tool box. Due to my fear of playing into people's perceptions of lesbian butch/femme relationships, I do find myself awkwardly downplaying our roles when I'm talking to straight people or other feminists. I brag to them about painting most of our condo myself; I talk about enjoying "butch-like" projects, like refinishing old furniture.

But are we contributing to the toxicity of heteronormative stereotypes, despite the fact that our roles are determined organically? "
+ "What better way to show your date your authentic self than careening toward the ground at 120 mph from 12,000 feet in the air while strapped to a dude who probably has a really unsettling nickname like 'Pancake?'" Skydiving: just one on this list of intense first date ideas.
+ Patreon is abandoning its adult content creators.
+ "You're ready to have sex when you (and only you) feel ready to have sex," writes Erika Moen at Oh Joy Sex Toy on how to know whether you're ready to have sex.
+ Consider exchanging explicitly platonic nudes with consent with your friends.
+ Is hacking a vibrator a sex crime?
+ Please don't put Vicks VapoRub into vaginas.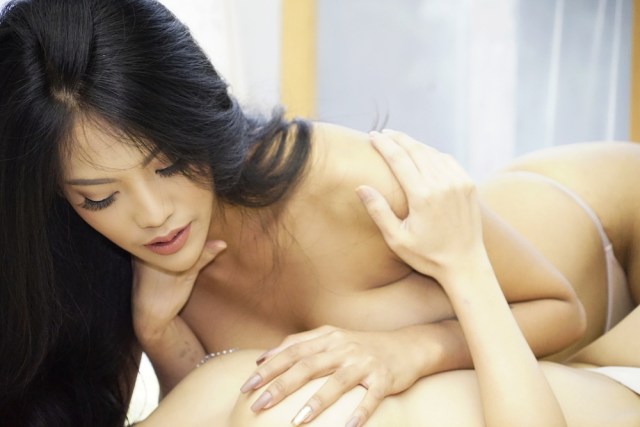 + Cheating doesn't have to end a relationship, notes Esther Perel in an interview at Tonic:
"Every affair redefines a relationship, and every relationship determines what the legacy of the affair will be. Who do we want to be? What haven't we talked about? What other needs haven't been met? What other secrets have we been carrying? What do we do with our sexual stalemate? What do we do about our lack of connection? What kind of connection do we want? All these things redefine the relationship.

The best positive outcome is some people say they end up with the most honest relationship they've ever had. They turn the crisis into an opportunity to make things better. Divorce isn't always the solution for everything."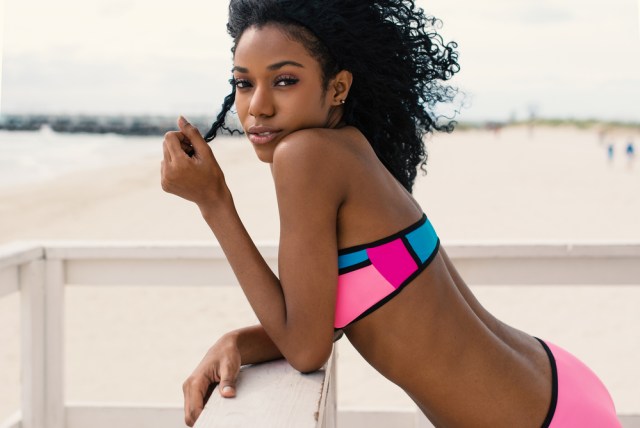 + How do you move in together and not fuck it up? Give each other space, figure out how to fight, and as Timaree Schmit notes:
"The key to retaining passion in long-term relationships, regardless of whether you live together, get married, have kids, etcetera: Prioritize each other and the relationship as a separate, third entity into which you're both invested. Schedule date times, make the kind of effort to flirt with each other like you did at the beginning. Take nothing for granted. Be comfortable in your skin, but remember this person is your partner, not your parent or an extension of yourself."
+ Dating apps aren't the reason STIs are spreading, even though that might feel intuitive:
"The main issue here is that we're conflating correlation with causation. Although Americans started gravitating toward online dating around the same time STDs began to rise, it would be wrong to automatically conclude that the former necessarily caused the latter. That's because we may be overlooking other things that were going on at the same time that might have contributed to an increase in STDs."