At 16 I was a rage-filled, loud-mouthed, angry queer feminist. I was over the butch-femme dynamic in the lesbian community and the casual misogyny I found among gay men was no longer a thing I was willing to overlook. I felt as if I had no real place in the LGBTQ community at a time when I needed a community more than ever. I was always being told I was a little too loud/ outspoken/ anti-racist/ independent to belong anywhere. It seemed the price of belonging was putting up with part of your identity being marginalized. This was especially painful because I didn't have a place with my family either. To make a long story short, I wasn't out to them, but I wasn't in the closet enough for polite conversation and questions about boyfriends. So I was without biological family or the found family seasons 1-3 of The L Word had promised me.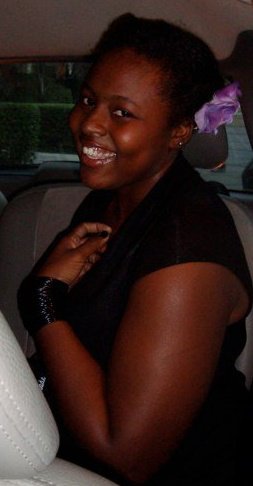 What I did have were a handful of wannabe A-Gay guy friends who dated guys way too old for them. My friend Max had one boyfriend in particular named Steve. Steve thought my permanent attitude problem was hilarious and that my love of Doc Martens was a sign of good character. He was also 30 and loved making Max happy. One of the things that made Max happy was dragging me out to socialize. So that's how this teenage misanthrope found herself sitting in a West Hollywood restaurant on a Sunday morning pretending to know what a Bellini was. That first Sunday was awkward and full of quirked eyebrows and mimosas. I had no idea what to say to the 30-something friends of my friend's boyfriend. At this point, I was so used to not fitting in I didn't even bother to listen to the questions they asked. I figured that Max had gotten this out of his system and I was off the human interaction hook. Instead, Steve invited me out again the next week and the week after and the week after that.
The group of people varied by week, as did the location, but one thing that was always the same was the "nothing is off limits" vibe that saturated the meals. After I stopped waiting for judgment to pass, I started to pay attention to the conversations. Some of them were frivolous chatter about shoes and exes, others were about battles with depression and drugs. There were talks about how shitty race-themed nights at gay bars were and how lesbians did more harm than good by forcing people to pick a side. We talked about living in half a closet at home and being fully out at school. It was the first time I'd ever been around adults who had survived the things I was going through and were willing to say more than "Go to AA" and "Don't start, you'll never stop." Every single person who I met was positive that many of their problems were reflective of flawed systems, be they churches or the HRC. And they all wanted to see better things happen for younger queer people. While they always asked me questions about why I thought what I thought, they never questioned my identity or invalidated my experience. They also taught about things I'd never have known otherwise. These meals were where I learned about Act Up, received a copy of Stonewall the book; hell, the first time I ever heard of Stonewall was at brunch. Brunch became a space to learn and to belong for a few hours.
Eventually Steve and Max broke up, Max moved away and brunch stopped being a regular thing for a while. Then I met Eli and Amy, two gay siblings who were in the market for a new friend. I was 18, and while I had definitely grown out of most of my darkness since that first brunch, I was still many identities in a single body and looking for the label that fit. I'd also adopted "Have no filter, give no fucks" as my motto and resigned myself to not having community until I was older. Eli and Amy had other plans. When I first met them after a GSA meeting at school I thought Amy just wanted to hook up, but it turned out Eli was the one with an interest in me. He'd heard me bitch out a girl who called me a pathetic hag and liked my inventive cursing. They invited me to brunch a few weeks later and I said yes. If I'm being honest,I only said yes because I wanted to sleep with Amy. But I'm glad I did. Brunch with them meant brunch at their parents' house, with their friends (Kate, Pete, Joey, Sid and Lee), and lots of booze. It was less about busy friends keeping up with each other like the Steve led brunches and more a messy, loud Queer Theory class. This was the QAF and L Word fun I'd been looking for. We cooked brunch and talked shit about closeted celebs the boys had slept with and talked about how much it sucked that every gay movie was so painfully white and depressing. We partied during the week and met up between classes, but brunch was where we let our queer identities free in a way that was more natural and less defensive compared to who we were in public.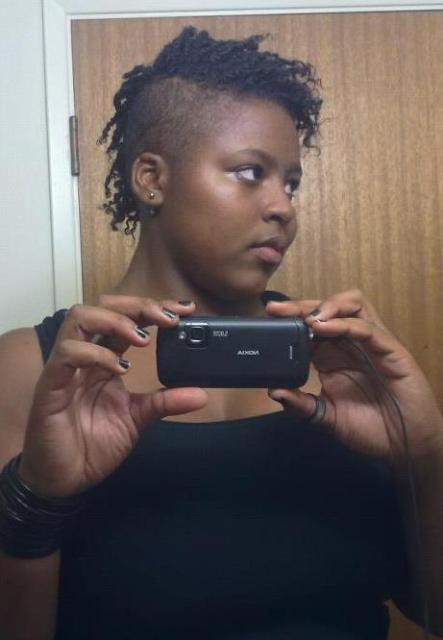 This brunch crew wasn't about learning a new side to my community from adults; it was about a bunch of kids being a new side to a community. Amy, Kate and I caught endless shit from the girls at GSA meetings for running with a bunch of bitchy queens. The boys were made fun of for having the "Lesbian Harem" out with them at gay bars. We didn't quite fit anywhere but with each other. It was at brunch during a discussion about not fitting in that Sid looked at me and said: "You are such a fag." The boys called each other that all the time, and even applied it to Kate when she went on one of her female masculinity (though I'm sure we didn't have that term when I was 18) rants. When I asked for an explanation, Joey said I had all the sensibilities of an A-Gay, the balls of a gossip columnist, the presence and mouth of drag queen, with the academic background to back it all up. I was like the perfect gay man activist. I was flattered, but I took exception to being called something that was male; I was a girl damn it! Being tough didn't make me a man! Sid looked at me, and after a few minutes said "OK, fagette then".
It wasn't like the movies; I didn't have some sudden epiphany in that moment and embraced my new found identity. Hell, I didn't think of it as anything but a funny nickname for years. But when some asshole outside Trunks, a gay bar in LA, told me I wasn't actually a fag and should go home, I remember very clearly turning around and saying "No, I'm not a fag. I'm a fagette." I was 22 at that point and hadn't seen any of my brunch friends in years. We'd gone to different colleges and countries, had boyfriends and shitty jobs. But later when I thought about it, maybe brunch had never really stopped. Brunch had always been a place for a million pieces of me to slide together however, and finally, almost ten years after my first Bellini and Benny the pieces had stuck. There was finally a whole picture, made up of rage and feminism, as well as those early conversations about Stonewall and Sunday's spent trying to find a gay movie that didn't piss us all off. I was the fagette, a girl of many sides who railed against anything that tried to confine my identity to their expectations.
In the years that followed there would be a song by Athen's Boys Choir of the same name as well as Urban Dictionary's definition of fagette. But for me, it will always mean 15 and lost, 18 and reckless, 22 and finally daring to take up my own space. And brunch will forever hold a spot in my heart.