I really want to go in a pool right now. But damn it all to hell I forgot to buy sunscreen.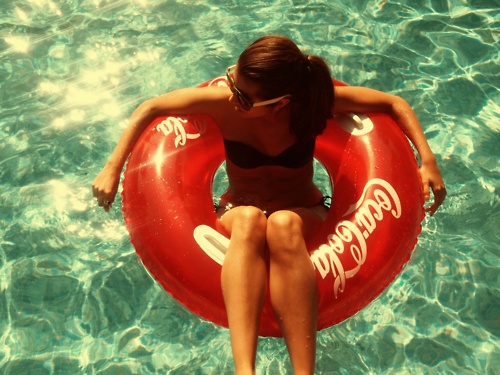 I need to buy sunscreen. I can't really go anywhere in the sun without it, because as far as "women of color" go I'm kind of a porcelain doll. Whatever. I'm 50 percent Italian and 50 percent Puerto Rican and 100 percent strangely pale. And I gotta say, sunscreen is kind of a great thing — especially when it's the right thing. And it's on top of my Autostraddle Camp packing list, next to "backup sunglasses" and "subtly revealing top." I promise, Mom. The last thing I want when facing 200 other lesbians in the sun-filled woods is to look like I was cooked to rare and then set free at the Jersey Shore.
So here's my five favorite sun products and my five secret tips for never burning your skin, ever. Unless you're in the desert or something with no resources, money, or way to get inside. But hey, if you have the internet you're never really alone. Nice iPhone.
5 Sunscreens You Could Be Using
Your skin is gonna be so nice this summer that you're going to forget about the time you missed class for three days because you forgot your mom's sample-size generic brand sunscreen in your luggage. Did you know skin products are for adults now? Maybe you'll even feel so sexy and not burned by the sun that you'll let it all hang out this summer. (Please remember to reapply.)
Before you buy a sunscreen, begin a sun care ritual, or do your morning yoga today, please read Allure's 11 Sun Protection Tips from Dermatologists because it will change your life.
Even though I doubt there is anything better than any Neutrogena skin product ever, I gotta say that using this line of what is pretty much SPF-infused facial lotion makes me feel completely fabulous. I remember that putting sunscreen on in middle and high school was kind of like resigning myself to feeling sticky and smelling like I did in the fifth grade at summer camp. But once I upgraded to "the real stuff," there it was. This was how I found out that adults call sunscreen "sunblock."
Avon's Skin So Soft line is full of thin, sweet-smelling sunblock that is also infused with magical ingredients, or more likely chemicals, that prevent bugs from biting your skin while the sun burns it at the same time.
If you're trying not to get caught with Coppertone Baby 50 SPF lotion falling out of your slightly torn and slightly patched backpack, it's your lucky day, because suncreen in a wipe is the way of the future. It's only SPF 15, but that's all you need for a light afternoon of sun anyway. And oh, the places you'll go without worrying about whether or not your sunscreen is squeezing out all over your books, laptop, and keys. Did I mention it smells like flowers?
This sounds like as much fun as portable sun care products are capable of being. Imagine being caught off-guard by the sun when walking back from your one-night stand. Imagine being able to do it without freaking out about sunburn! I hope she makes you breakfast.
This isn't glamorous. It smells like an intensive care unit, or maybe like putting the sunscreen and the after-burn lotion on at once. Or kind of like medical offices. But if you're hiking or exposing yourself to the rays of the sun for an extended period, or if you're me and you hate the idea of getting sunburn at your local college baseball game because you can't wear a hat, you're going to cave to the clearly superior suncare line of BullFrog. If a sunscreen is so thick it coats you in a cool gel coating that smells like the facial equivalent of Vicks VapoRub, what else can you ask for? It's clearly working.
I feel guilty not admitting that I use Coppertone sometimes because I still love that girl and that dog and how fucking adorable and vintage that is.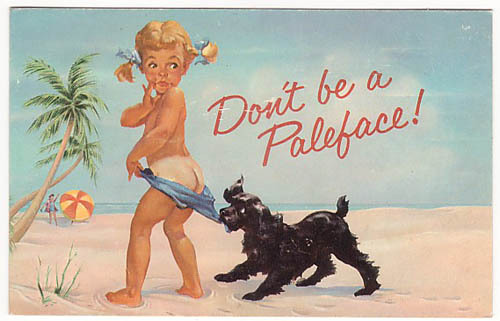 5 Ways to Keep Your Cool
Being outside in the sun isn't always about walking up a long hill and smoking a cigarette and thinking, "Did I get sunburn yet? Do I have it on my face? Why am I so hot?" Sometimes it's about being prepared to face the summer sun like a real bad bitch, and look right at the sun through your 100-percent UV Block Ray-Bans so to say "hit me with your best shot." It's beautiful out and you look so good in bloomers. Please leave your apartment or at least open the windows.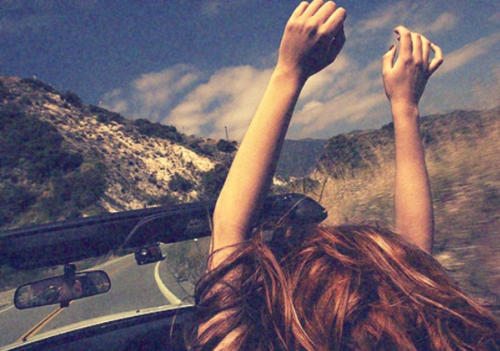 1. Bring Back Hats
I know everyone teases you for buying that Boy Scout hat at the thrift store, but what if it could save your pretty little face from being the color of a tomato? Would it be worth it then?
Picking a hat to stay safe from the sun in can be super fun. I know Lizz is the resident fashion maven, but here's some of my personal favorite ideas for hats that keep UV rays conveniently located around and not on your cheekbones.
If you're thinking about hats and you're having negative feelings, you either have a hairstyle like mine or you aren't thinking of the right kind of hat! Please do take the time to consider sunhats, caps, cowboy hats, and any other kind of hat you think looks nice on your hot bod. (Another tip? Oversized sunglasses and a hat make an indestructible sun-avoidance team.)
2. Eat On the Porch, Not the Deck
Brunch is super nice outside in the sun, but once I did it and ended up with raccoon eyes just from one mimosa in my aviators. And we even had a covered table! So remember: patios are nice but porches are better. Decks are pretty but porches are better. Awnings are your friend and so are sunrooms with super open windows. If you're gonna be staying a while outside, try to find some shelter.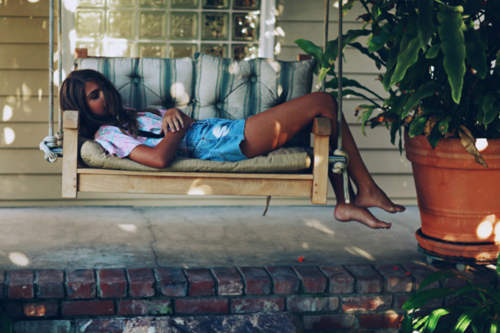 3. Do Your Errands From 12-4
If the sun is out in the morning, afternoon, and early evening, then why are you gonna fuck with it when it's being really super horrible? There is plenty of time to sit in the grass and pick flowers, ladies. Try to arrange your sun schedule so that you're in the shade, inside, or really really really ready to face the impending doom of After Burn Cream from the hours of 12 PM to 4 PM each day, when the sun's rays are harshest. You can thank me later. Or now.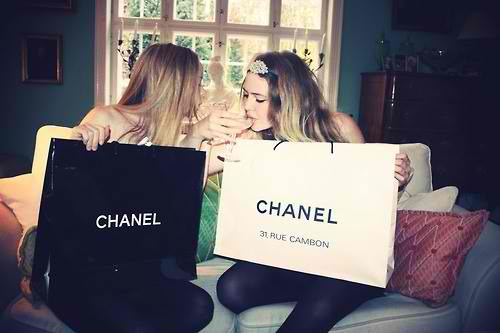 4. Bring an Umbrella
I know that right now you're imagining being the person with a half-broken travel-size umbrella looming overhead at the nude beach. No.
It's a proven fact that nothing makes life in the sun more pleasant than shade; enjoying sunlight from a distance, keeping your eye on the pool while still basking in the warm afternoon to the sound of your pool toys bobbing, and even standing under the awning at the snack shack makes a day in the sun a little less exhausting. Shade has been everyone's favorite thing ever since it was invented in the Garden of Eden. Why do you think those two kids got stuck under that tree?
Being the girl with an umbrella over her deck furniture is probably the number one popularity mechanism in the Western world. And bringing one to the beach? Surefire way to not only get attention from the babes, but also to offer them some lemonade in the shade should you see them squinting too much from the soft waves of the beach. Invest in an adorable one now and it might even match your pool towel.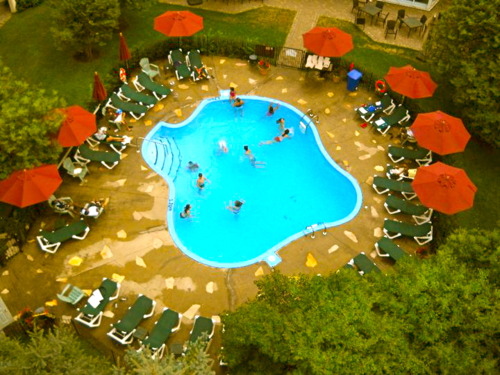 5. Wear Light Layers, AKA Sleeves
Have you ever seen things that appear to keep you warm, but actually don't? If there's a breeze out, if you live by the beach, or if you're not actually going to be outside for that long but there's not a cloud in the sky, the answer to keeping yourself sunburn free may be in your closet. Think about unbuttoning your button-down and wearing it over a tank top with shorts, or rolling up the sleeves on your denim shirt. Wear one of those cardigans that's actually made out of a fabric thinner than tissue paper. Maybe even just wear a tee shirt, for God's sake. Just cover your shoulders for a second.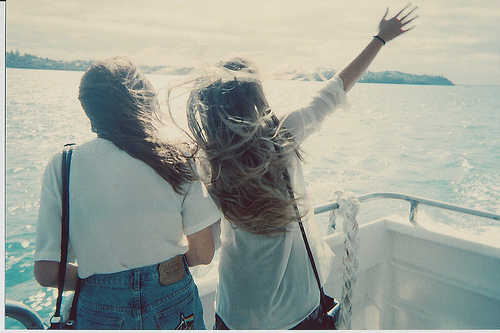 Sunburn is the kind of thing, like a torn-up knee or a good pair of sunglasses or a great strapless bra, that has the potential to change the entire course of your summer. It can also be extremely painful and kind of unsightly and, let's not lie, it kind of sucks overall. So why deal with it? Take the extra effort, y'all. It will be very worth it — now and in the future.