In My Top 10 Favorite Television Shows, various members of Autostraddle's TV Team will be telling you about the TV shows nearest and dearest to our hearts, EVEN the ones that don't have lesbian / bisexual / queer woman characters. Today, Autostraddle writer Shelli shares her favorites! 
---
I thought this would be much easier to put together. I watch a lot more films than I do new television shows — I settle into my Taurean ways and pretty much watch the same TV shows repeatedly but out of episodic order. Yet here I was, clicking through all my streaming options struggling to narrow this list down to ten shows. I did it though and feel really good about my choices! I opted for chronological order because I couldn't pick a number one and also — deadlines are a thing y'all. If you are a future lover/partner of mine, you don't have to like these shows but if you do, there is a higher chance that I'll hit pause on the show so we can play on the couch.
Bewitched (1964)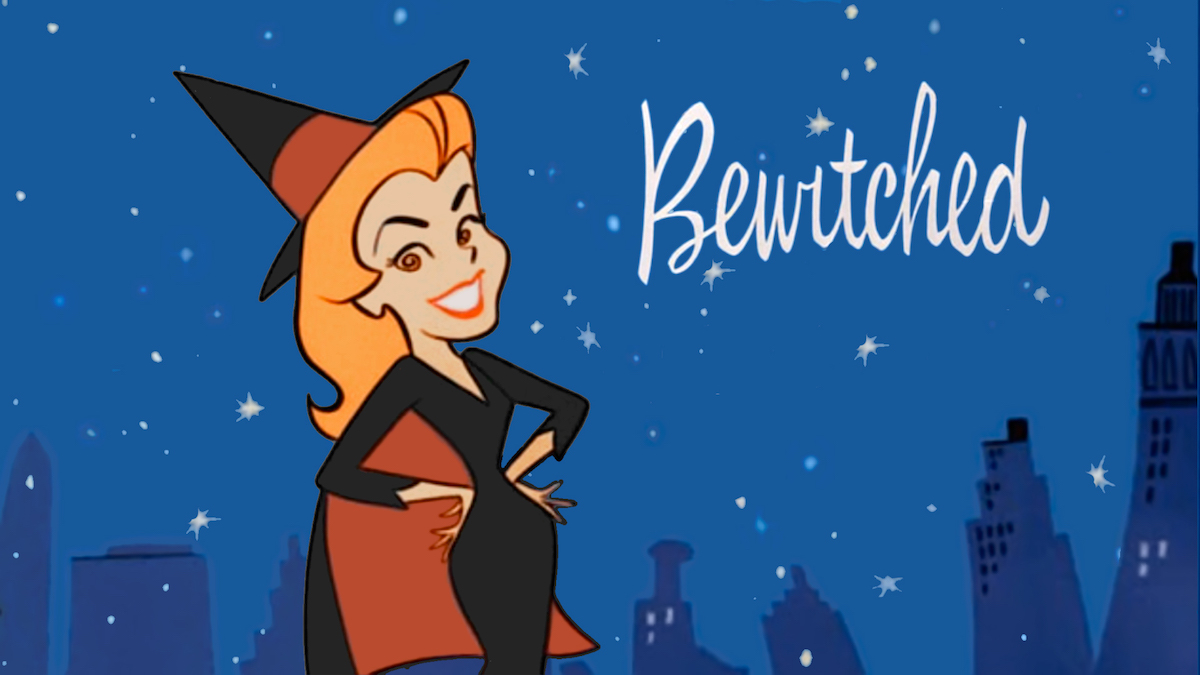 Watching this show with my mum when I was a kid happened on Saturdays, usually after we cleaned an already spotless house for a few hours. THE SHOW IS VERY FUCKING QUEER. Uncle Arthur was one of the first men I saw that, as many in my family would put it, "had a little sugar in his tank" and Endora looked like no woman that I had ever seen. Both actors (Paul Lynde and Agnes Moorehead) were highly rumored to be queer but never formally came out. Dick Sargent, who replaced the original Darrin as Samanthas' husband, actually came out in the early '90s. Of course, I would lay on the floor and try the nose wiggle and my mum would play along and turn the volume up and down. I still try when I'm doing my skincare routine and it might be working because my skin is looking amazing.
That Girl (1966)
This show was one of the first things to inspire me to move to New York City. Ann Marie, played by the brilliant and way ahead of her time Marlo Thomas, was a badass. I watched a bunch of shows where single girls would move to the big city to pursue their dreams but then quickly meet a boy, get wrapped up in him, and toss her dreams to the side. Not Ann, she moved into her own apartment, kept pursuing her dreams while taking random jobs, didn't let her boyfriend get in the way, and talked shit to her adorable dad the entire time. It's exactly what I've done as a grown-up (heavy on the shit talking to my adorable dad) and I'd say it's working out quite well. She was cool, charming, talented and her own person — Ann went her own way and was upbeat and positive about the direction her life was going. And just like Ann, I too look incredible braless and with bangs.
Fawlty Towers (1975)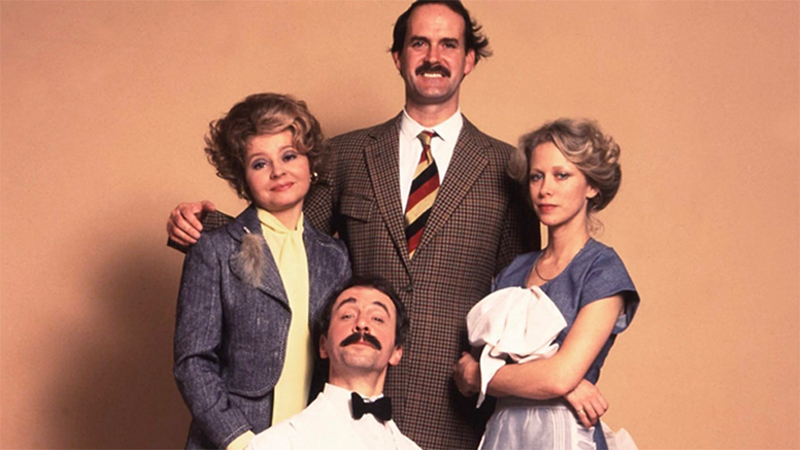 "Hello Fawlty Towers." is how I wanted to answer the house phone after discovering this show. I was already sporadically talking in a British accent and driving my parents insane because BBC/PBS was becoming my favorite channel. I watched shows like Are You Being Served and Countdown and was profoundly invested in anything that bore the Union Jack flag, and yes, that included Ginger Spice. Laughing at John Cleese be a somewhat racist, stuck-in-his-ways fool doing slapstick comedy further confused my parents on what my interests were. I'll still sit on the couch and watch the entire series on a weekend if I want an easy and silly laugh. It started my intro into British comedy and after that, I used the words "favourite" & "humour" as often as I could in any Xanga post and diary entry.
The Match Game (1977 Version)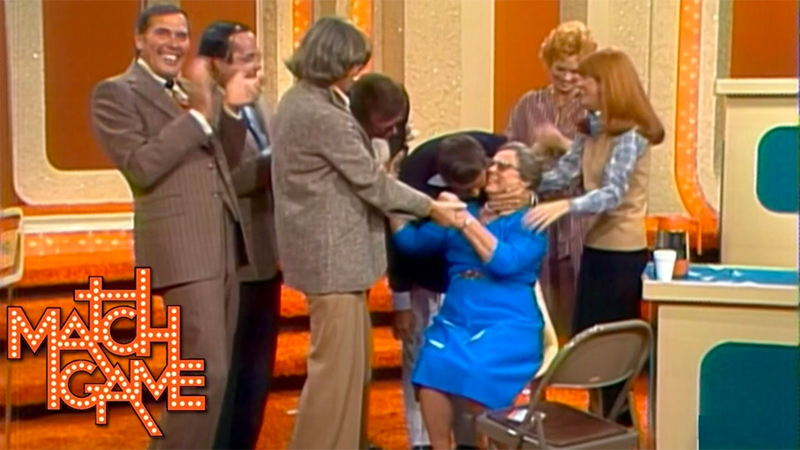 I will watch nothing but The Match Game for hours at a time. I am not sure where my penchant of vintage game shows came from, but about six years ago I discovered the Buzzr network and never looked back. It may be my love of old men in polyblend suits or the chance to win money by blending naughtiness and pop culture knowledge but I LOVE this game show. I also admire the queerness that was on display from people like Charles Nelson Reilly and his homegirl Brett Somers. Watching the original Jack & Karen combo with their hilarious and clever teasing is pure perfection. It's also fun to yell at the TV along with the audience when someone gives a truly ridiculous answer. It is quite cringe when the misogyny hits the screen but when Brett & Betty band together to shut it down, it rings the hell out of my bell.
A Different World (1987)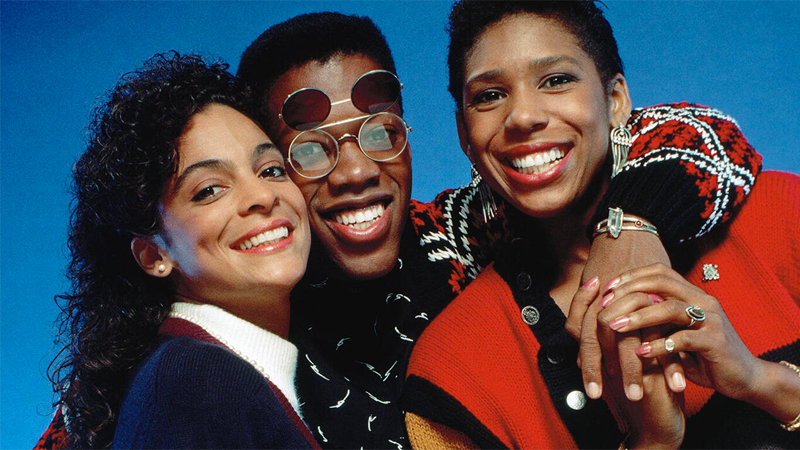 A lot of my favorite shows are from me desperately wanting to grow up, be on my own, and do my own thing even louder than I already was. I will forever and always be in total awe of the marvelous Lisa Bonet. A few hater prone family members used to call me Denise, and while they certainly meant it as an insult, I saw it as a large compliment. She was completely herself, she had her own homemade style, she questioned her parents often and took the path that she wanted to. The first time I saw A Different World I couldn't wait to go to college. I wanted to be surrounded by people with a mind and style like Freddie, who moved and held a room like Jaleesa, and obviously people like Denise who may not have been totally sure what she wanted but was going to stay open to everything while figuring it out. A lot of people say they want a love like Whitley and Dwayne, not me, I think it was toxic and I wanted no part of it but hey — if yall like it I love it. (No one let Carmen read this part of the article.)
Daria (1997)
Daria Morgendorffer made me feel like I wasn't the only one in the world who thought everyone was a fucking idiot. I didn't know enough yet, but I had an inkling that I was very cool. I just had to get around the right people to acknowledge it. I had an enormous crush on Jane and all I wanted to do was watch episodes of Sick Sad World while she drew abstract portraits of me. It was one of the earliest cartoons where I remember seeing a version of myself. Jodie was intelligent, super hot, witty, and dark-skinned. She was a fully developed character with storylines that we actually got to see play out, and I loved that they didn't make her naive. Jodie knew that she was a black girl encircled by whiteness and she often pointed it out. If anyone has a connection to Tracee Ellis Ross – let her know I am hilarious and bright and although I don't have a lot of TV writing experience, I am shooting my shot like an average white man and want to write on the upcoming Jodie series.
Undressed (1999)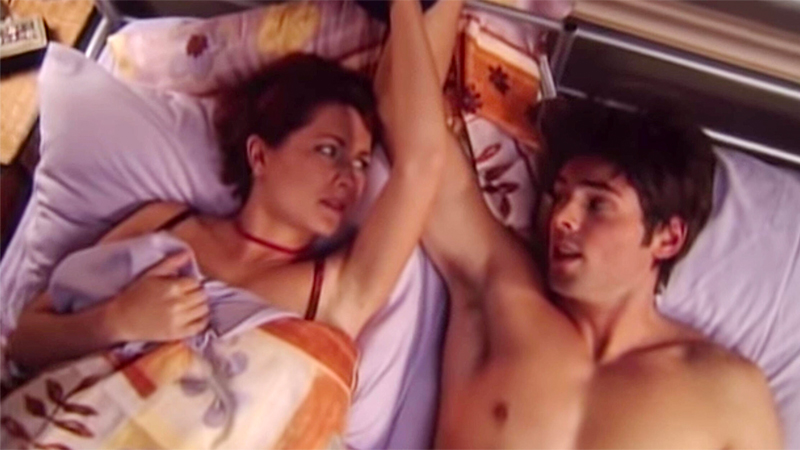 Sex, SEx, SEX. Another show that I was watching a bit too young but it was on MTV so I figured "hey, this is for me!" I loved pretty much every minute of this show that featured multiple fictional caucasian teens in overtly sexual situations. There were girls kissing girls, there was sex in showers and hot tubs and according to this show, college was less about studying and more about fumbly fondling your dormmates boyfriend in fluorescent lighting. You can only watch the episodes on Youtube but even though the quality is poor I suggest clearing a night and sitting through as many episodes as you can, you might even spot some familiar faces.
Coupling (2000)
This show had more sex than the American "grown-up" tv series that I was watching at the time and I, someone who was obsessed with all things sex, was quite happy with that. The American sitcoms I was watching were boring to me, it was break-up make-up, job drama, and grown-up girls crying about the Ross Gellers' of the world over a highly forced laugh track. Coupling had a bit of that but it was 75% about sex, they talked about threesomes, had gay and bi-characters and I had never seen women being so nonchalant about fucking. It was cool because it wasn't on HBO or Cinemax it was on regular TV. There was an American version that failed because the viewers were not as forward-thinking as they thought. The theme song is catchy and sexy and one of my favorite episodes features a porn called Lesbian Spank Inferno – I don't know if it actually exists but to this day I still want to watch it.
Haven (2010)
Audrey Fucking Parker, where do I even begin? I am not a huge Syfy genre fan but I can get with a mystery here and there. I got introduced to this show by my best friend Thomas during one of our standard Pizza & TV nights. I always picked the show because, Taurus, but one night I gave up control and it was one of the few times I am glad I did. This show has the most insane plotlines but somehow they all make sense. The entire town is under a curse but doesn't know it, 90% of the town has something called "The Troubles" but doesn't know it and the main character is the cause of everything but, you guessed it, she doesn't know it! I'm in the middle of a rewatch now and consuming myself with the residents of Haven, Maine is just as soothing as I thought it would be.
Chewing Gum (2015)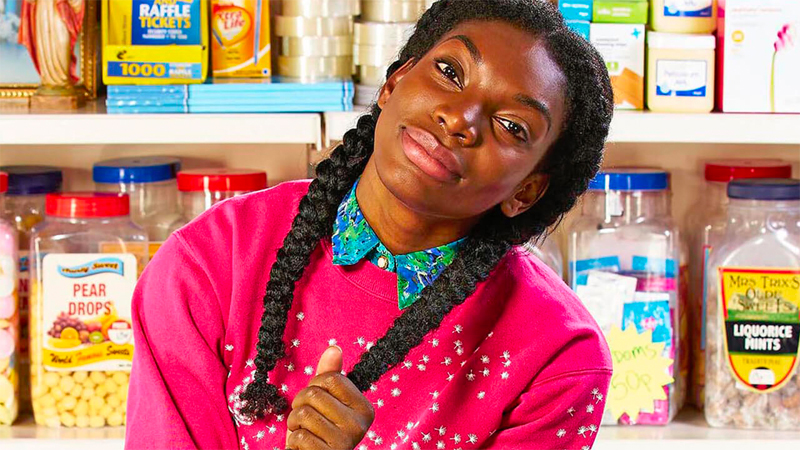 This list is in chronological order but I don't think it's a coincidence that it falls in the Number one spot. This is from the brain of the absolute genius that is Michaela Coel. I don't really stan for many people but I have for Michaela since the day I found Chewing Gum. Every time I watch I feel like I'm laughing at myself in numerous ways. I've always wanted to write TV and Film, I've written a few shorts but felt like no one would want to see or read my weird shit in real life, but that changed after watching Chewing Gum. It made me realize the cathartic blend of doing what I love while also making black girls laugh and relate was possible. The show & Michaela are still giving because she released the original script along with notes to help writers like me. I haven't watched her new show I May Destroy You because I'm just not ready, but I have a feeling that when I do, I will need to make some adjustments to this list.
Shows that almost made the list: Kath and Kim, Moesha, 8 out of 10 cats does Countdown, New Girl, Living Single, AHS: Coven, Dirty Sexy Money, Skins, Clarissa explains it all, Boys over Flowers, GCB and like four more but just text me and ask me which ones.
---
Where to stream gay TV:
89 Queer TV Shows to Stream on Netflix
32 Lesbian, Queer & Bisexual (LGBTQ+) TV Shows Streaming Free on Amazon Prime
62 TV Shows On Hulu with LGBTQ+ Characters
---