There are just some things some people are good at: spelling, thinking of synonyms, remembering numbers, dark magic, imaginary capitalism. And some times those things translate into being very good at board games. This week we asked our team what board game they always win, and here are our answers. Let us know if you think you could beat us — or what game you always win — in the comments!
---
Heather Hogan, Senior Editor: Monopoly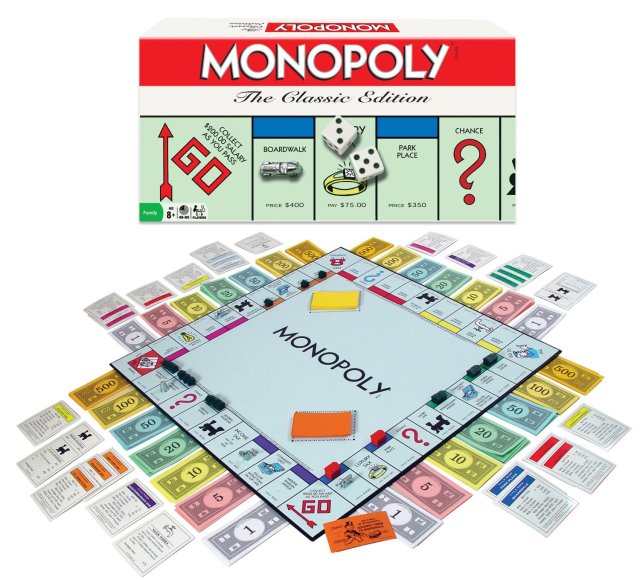 I hate to say this because it makes me sound like a monster but I am truly unbeatable at Monopoly. Part of why I always win is because I'm shockingly ruthless at it. I made a grown man cry on Christmas Eve a few years ago because I humiliated him so thoroughly, making him mortgage all his properties one-by-one and count out his money to me, slowly and deliberately. (Shouldn't have been rude to my girlfriend, motherfucker.) Part of it is my ability to see three to five moves ahead for every player: Where you're probably going to land, what you're gonna get from it, who's gonna want it, what you're gonna want from them. It is an evil way to use my intuition, I know. I think the biggest part of my success, though, is my uncle gave me a Monopoly probabilities booklet when I was just a kid and I studied that thing more than I ever studied for school. Seven is the most common number rolled with two dice. Jail is the most likely space people will land on. The orange properties — New York Ave., Tennessee Ave., St. James Place — are, therefore, the most likely properties people will land on, and repeatedly. The reds are the next best, specifically Illinois Ave. due to dice probability and the fact that a Chance card exists advancing players there. Magenta properties are a little less probable but also cheaper to build on, which means a quicker return on your investment. Greens and dark blues are a waste of your life. I like Monopoly because I am good at it and very competitive and I like to win, and unlike a lot of other board games, it relies on your skills as much as it does on chance.
---
Rachel Kincaid, Managing Editor: Boggle
I am amazing at Boggle. Other seemingly word-related games are deceptive in that what they measure is not actually verbal — Scrabble is really more about the ability to maximize points strategically, crosswords are kind of more about knowing trivia, etc. Boggle, though, is just about seeing words and writing them down, and I guess maybe sort of pattern recognition if we're getting technical! And I know a lot of words, and am good at writing them down. And that's it, that's the entire game. I haven't played Boggle for years; it was really only played with my family when growing up, and for a short period of time when I used to babysit this one particular child who insisted on playing it every single time even though I did not let her win, and was in retrospect a little too competitive. It's fine I'm sure she's fine.
---
Carrie Wade, Staff Writer: Password
Password, a la the '60s game show. My family did Game Night at dinner for a while when I was a kid and my dad and I were basically a superteam at tabletop Password. We haven't played in well over two decades but I am confident we would remain unstoppable to this day.
(Related: We had to retire Game Night because I got too competitive.)
---
Erin Sullivan, Staff Writer: Bananagrams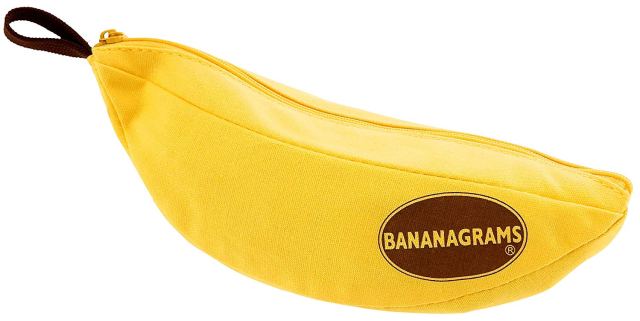 I have a pretty solid track record with Bananagrams and Connect Four lmao, and I love me for chosing two games that for sure don't have boards. General area though! Connect Four always seems to be at bars, which is why I know this about myself, not because I own Connect Four and encourage other adults to play with me. And then everyone seems to own Bananagrams, yeah? Currently, there are two sets in our two-person apartment, and I wouldn't rule out a third mysteriously appearing in the near future.
I have a very fast and loose approach to Connect Four and very chaotic energy while playing. People hate that I just willy-nilly drop in chips as if I've not one thought in my head (I don't), and I think this is key because it can even rattle people who are great at strategizing. With Bananagrams, it's about one big word to start and breaking off into smalls. Definitely not trying to impress with interesting words, and I'm gonna hit you with that "has" and "none" and "can" until I win. Ultimately, though, no one really wins, because to have won you've had to scream "peel" on repeat until everyone hates you.
---
Creatrix Tiara, Staff Writer: Monopoly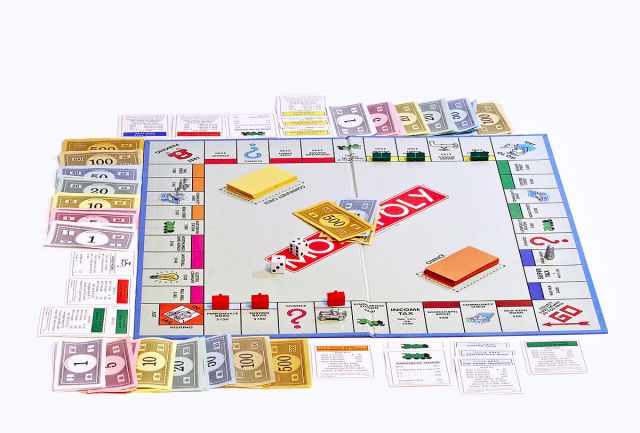 I feel like I always win Monopoly? Though I don't normally go in with any sort of strategy. I'm mostly sharing this though because I wanted to talk about this one time my friends and I were at some guy's house & we were playing Monopoly & my other 3 friends were making out with some guy each and meanwhile here I am drunk on tequila being THE STRICTEST BANKER EVER. Like "STOP KISSING YOU OWE THE BANK $200". Tequila, me, and Monopoly don't mix.
---
Alexis Smithers, Staff Writer: Scrabble
SCRABBLE I actually haven't played scrabble in years because my family won't play with me anymore (because I was like seven or eight playing with my aunt and cousin and I put down "way" and they were like "Good job, Lex!" and I was like, "I'm not finished." it turns to "away", "Good job, Lex!" / "I'm still not finished." turns to motherfucking RUNAWAY ON TRIPLE LETTER SCORE THE GAME NEVER OFFICIALLY ENDED THEY JUST LEFT ME THERE TO THIS DAY I AM STILL PROUD) and after listening to Back to Back where Cameron Esposito talks about lesbians and board games, I'm thinking it's for the best that I don't try it with anyone not blood related.
---
Al(aina) Monts, Staff Writer: Chess
I always win at chess because I only play chess alone because I'm a really bad chess player.
---
Riese Bernard, Editor in Chief: Scattergories
I am really really really serious about Scattergories. Nobody appreciates my adherence to the rules. Honestly I don't see why the rules are so confusing to people, but maybe it's just sad for them that I always win.
---
Valerie Anne, Staff Writer: Scattergories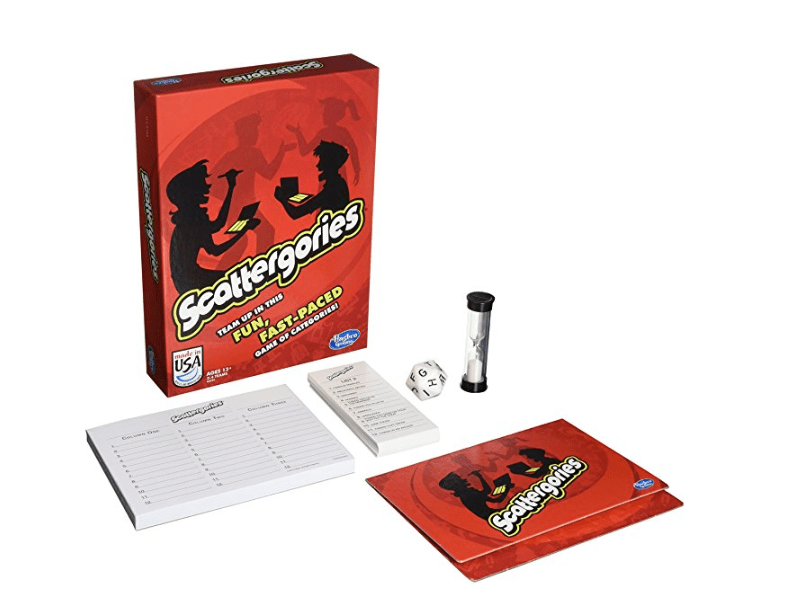 My family and I used to get in really heated games of Scattergories. It was great because anyone who was old enough to write words could play, and it was fun for everyone because even when you were bad at the game, it was pretty hilarious. There would always be fighting about semantics and my mother would always accuse me of being more lenient with others than with her, but I almost always won. To the point where now my family refuses to play with me because I'm a "writer" and have such a "big vocabulary" that I have an "unfair advantage" but really they're all just sore losers.
---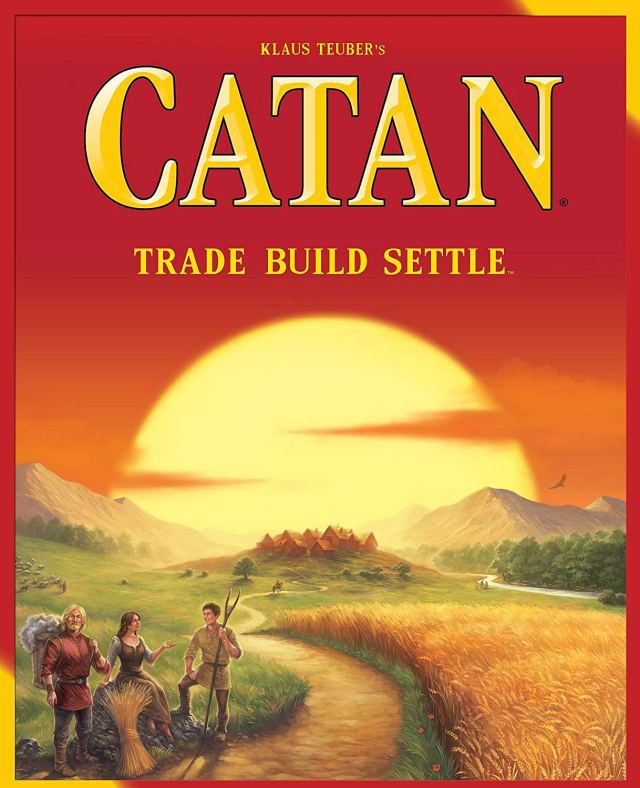 I win often – but not always! – at Settlers of Catan, because in high school instead of branching out socially or really going outside I played it almost every single Sunday afternoon with my then-best-friend and her family. They had expansion packs. They had expansion tiles someone had bought on ebay. They had extra leaves to put in the kitchen table. We regularly played to obscenely high point counts in brutal, tea-fuelled six-hour games and I lost constantly, with the side effect that now when I play in casual settings on a regular-sized board with friends I sometimes get to win.
---
Yvonne Marquez, Senior Editor: Dixit
Have y'all ever played Dixit? It's a strange little board game that's super fun! The simplest way I can describe is that it's similar to Apples to Apples but with pictures. You have a card and you say a word or phrase that reminds you of the card. Then your opponents have to pick a card from their own hand that matches what you described and then you shuffle up the cards and then everyone has to guess which one is actually your card. It's a game that tests how well you know the people you're playing with, their quirks and how their mind works. I seem to win most of the time and I think it's because my Scorpio moon is really good at reading people and their intuitive feelings.
---
KaeLyn Rich, Staff Writer: Ouija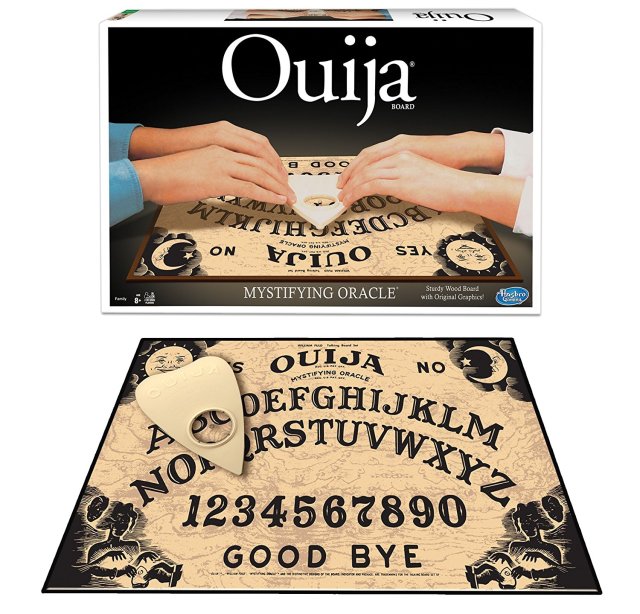 I honestly can't think of one board game that I always win, unless you count the Ouija Board which is sold as a board game and also maybe is not a board game, but anyway… I grew up in a rural area with the local cemetery right behind my childhood home. I believe in ghosts partially because of growing up in an old farmhouse near a graveyard. I had some weird experiences in my childhood home. I believe in science, too, though, so I'm not sure whether my successful Ouija board sessions came from my own subconscious via the ideomotor effect or something more…spirited. I had a very close connection with my board as a tween and was convinced I could sense spirits in my house, so I definitely believed. This is going to make some of ya'll yell at me, but I slept with the board under my bad at the peak of my obsession and played every day by myself. My friends marveled at how my board "worked" possibly because I really, really, really believed and made sure no one was intentionally pushing the planchette. I don't know how one "wins" the Ouija Board game, but it was originally sold as a board game and Hasbro's sticking to that category, so…I'm saying it counts! Also, I'm not particularly consistently good at any board games otherwise. I'm more invested in having fun and being silly than winning at a game, which actually makes the Ouija Board thing make sense, I guess.
---
Sarah Sarwar, Business and Design Director: First Time Everything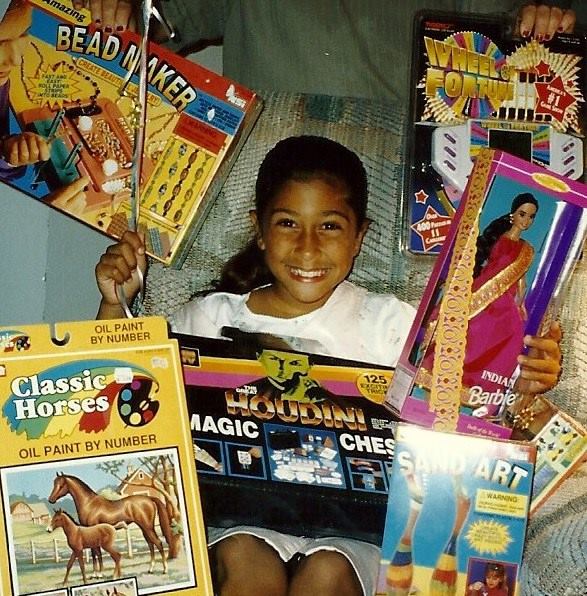 The first time I ever play a board game, I win. It doesn't matter what game or where I'm at or who the president is — I AM WINNING THE GAME AND YOU CANNOT STOP ME. Train Dominoes, Monopoly, The Game of Life (oh ha ha!), and more — beware of challenging me to a board game that is new to me, for you will lose.