It's Sunday Funday, which can only mean one thing: it's time for another bunch of good gay news! Let's do this.
Behind-The-Scenes with Mary Lambert
Mary Lambert is taking you – yes, you! – behind-the-scenes of her video for "Secrets."
GaymerX Changes Their Name to Be More Inclusive
GaymerX will now be renamed GXto honor the folks their original name failed to encompass.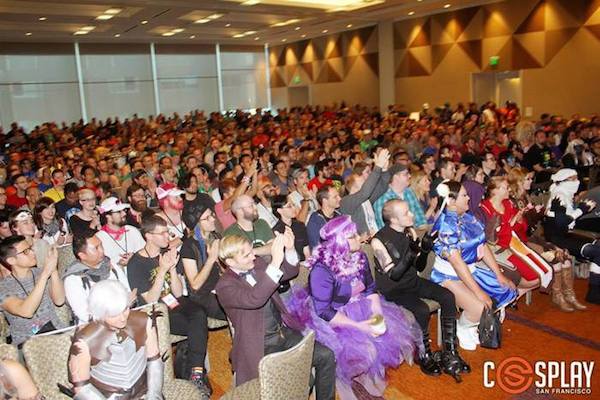 No longer GaymerX, we are officially calling the convention, GX: Everyone Games. We've become more and more aware that not all of our attendees identify with the 'gaymer' label. And while we love all our gay dude friends, we realize there are more people than that who want an awesome space to hang with their friends in a safe and diverse environment. We want to make sure we represent everyonewho feel like they've been left out of mainstream gamer culture…

We're still going to be GaymerX as an organization and we're still 'gay as f***' as some of the kids might say. That's not going anywhere. We decided to use the name GX for the conference itself because the convention is SO much more than just gaymers – we have gamers from all walks of life, and while we want to celebrate LGBTQ culture fully within the con, we also want to make sure that we continue to provide a safe space for all other gamers, and many gamer have expressed that they were afraid to come because they didn't know if it was only for gay men.
Lesbian Couples Makes History in Italy
The Juvenile Court of Rome has agreed to an adoption for a lesbian couple for the first-time ever.
Mount Holyoke Students Fight for Their Trans Sisters
Students at Mount Holyoke, inspired by Mills College's decision to allow trans women on campus, spoke out on Pangy Dangy in support of their trans sisters.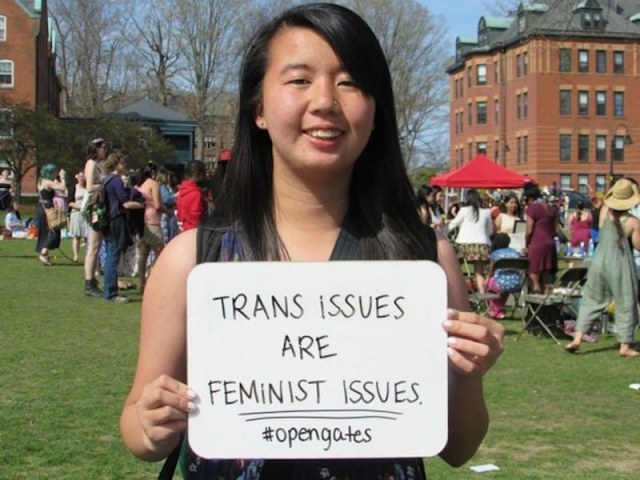 Florida's AG Gets Nowhere With Her Efforts to Stop Marriage Equality
Pam Bondi's last-ditch effort to convince the courts to pass on Florida's marriage equality case failed. Now, the case is moving forward.
"That is the best news of the day. We would have been sitting in limbo for an undetermined amount of time," said attorney Bernadette Restivo, who represents Aaron Huntsman and William Lee Jones, two Key West bartenders who on July 17 won the right to marry in Monroe County Circuit Court. "Pam Bondi's stay would have caused enormous irreparable harm to the plaintiffs and others similarly situated. Every day that we move forward in this case will hopefully mean we are moving closer to ending this oppressive discrimination."
Natasha Lyonne is Going Gay Again
Natasha Lyonna and Jamie Babbit, who brought you But I'm A Cheerleader, are working together again. And things are getting totally gay. Again.
Looks like there could be a new cult classic on the horizon. Jamie Babbit, director of two of our favorite queer coming-of-age staples But I'm a Cheerleader and Itty Bitty Titty Committee, will be teaming up once again with Cheerleader star Natasha Lyonne for the upcoming dark comedy Fresno. According to Deadine, "The comedy follows lonely but stoic lesbian Martha (Lyonne), whose sister Shannon (Judy Greer), a sex addict with no impulse control and a long history of poor decisions, winds up back in Fresno cleaning hotel rooms with her. When they accidentally kill a guest, the sisters are forced to confront their unpleasant co-dependent relationship." Can this synopsis get any better?
Elephant Ribbon Dance, Or Something
This ribbon makes this elephant really happy. Lucky for all of us, it's even cute to watch it.