It's not happenstance that suddenly everyone you know is sharing memes about whether or not something sparks joy for them; we are all deeply in the thrall of the Netflix adaptation of Marie Kondo's hit book The Life-Changing Magic of Tidying Up: The Japanese Art of Decluttering and Organizing, also called Tidying Up. The book caused a lot of chatter back when it was released in 2014, because Marie Kondo's essential premise — that you can organize your life and for once, experience the sensation of having your shit together — was so tantalizing. Going into the early days of 2019, most of us deeply traumatized by an indescribably chaotic and harrowing year, we have never been more drawn to this fantasy. Furthermore, the promise of the Netflix adaptation is the experience of Marie Kondo showing up in person in your literal home to hold your stupid, useless trash in her hands and smile beatifically. If you got through 2018 without clinging desperately to the fantasy of a beautiful stranger showing up in your home and telling you she believes in you and sitting with you supportively while you sort through the eight pairs of Vans your ex somehow managed to leave at your place, first of all congrats and second please pipe down because this is all the rest of us have, please just let us. The organizationally challenged, overwhelmed and laundry-avoidant people featured on these eight episodes of Tidying Up are us.
1. Kevin and Rachel
Kevin and Rachel are a good couple to think about if you're bemoaning why you couldn't have just been born the kind of straight woman who is truly delighted by those novelty wine glasses that hold an entire bottle of wine, like your cousin, and life would be so much easier and no one would tiptoe around you at the holidays. You don't really want that, because then you'd also be married to Kevin. You can relate to Rachel's general air of exhausted frustration without having to be married to Kevin or necessarily owning her Squad Goals tank top.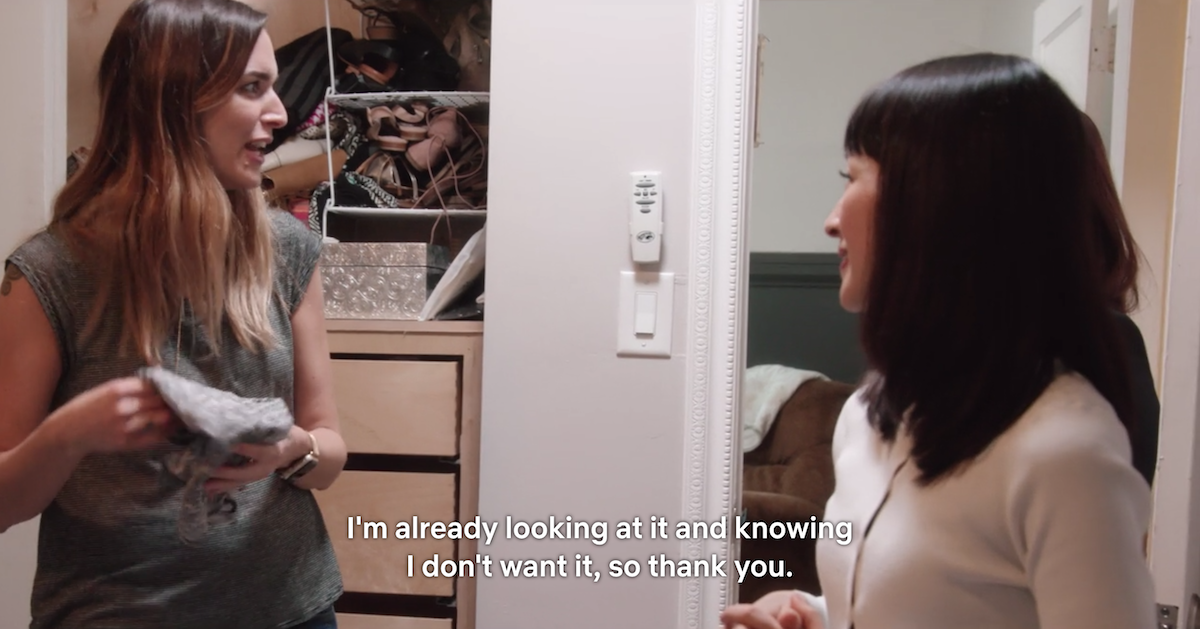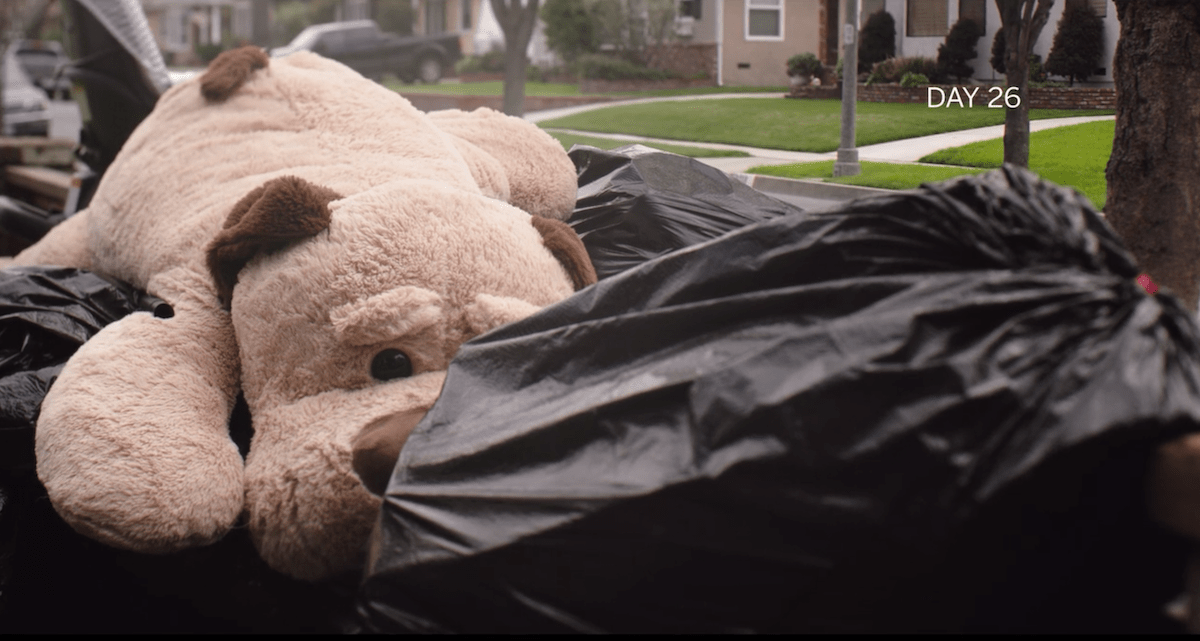 2. Wendy and Ron
Wendy and Ron are the two sweetest people who have ever housed an entire Christmas Tree Shop inside their home and they deserve everything good in life, as does their briefly featured son.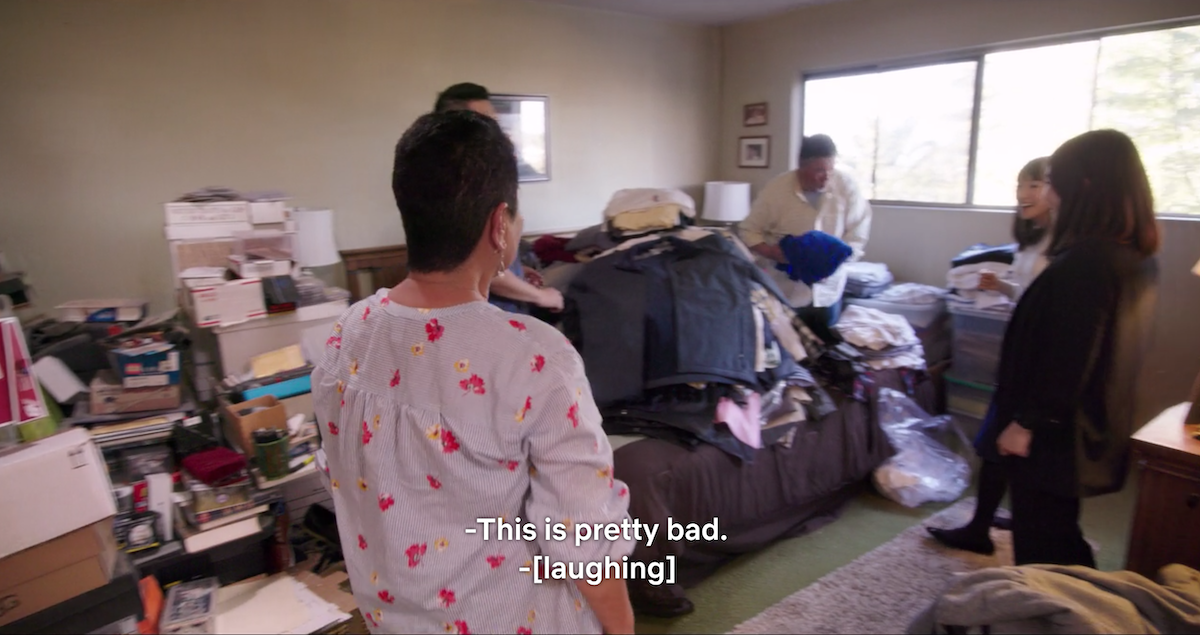 3. Katrina and Douglas
Katrina brings all the energy you would want when competing in the Hunger Games or leading a herd of elephants over the Pyrenees to invade a neighboring nation to the concept of home life, and honestly I would die for her, in addition to her outrageously charming children. May we all bring Katrina's determination to making other people's lives functional to… ourselves.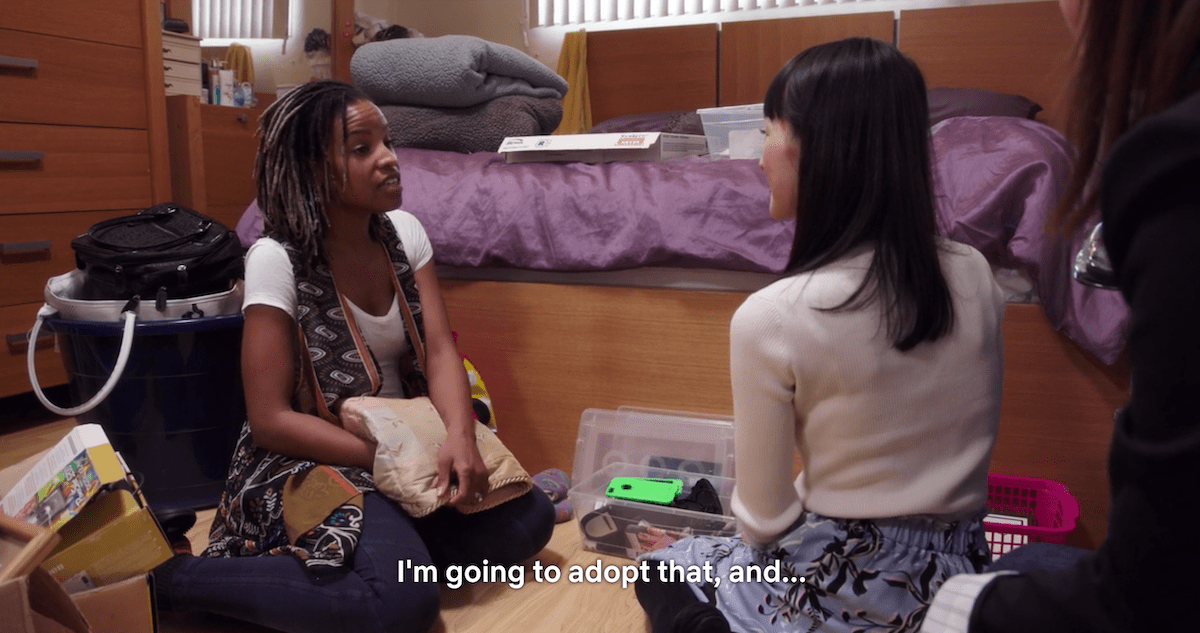 4. Margie
Margie lost her husband nine months ago and honestly there isn't really anything wry or funny to say about that other than that she seems truly grief-stricken and of course you feel for her and the emotional impact of hearing Marie Kondo agree to bend her extremely specific house-organizing order of operations so that Margie can just get the process of going through her dead husband's things over with is — well, it's something! One of the most delightful things about Margie is how often she expresses intense distress by throwing her hands over her face and laughing and crying at the same time, which is more relatable than you are maybe ready for.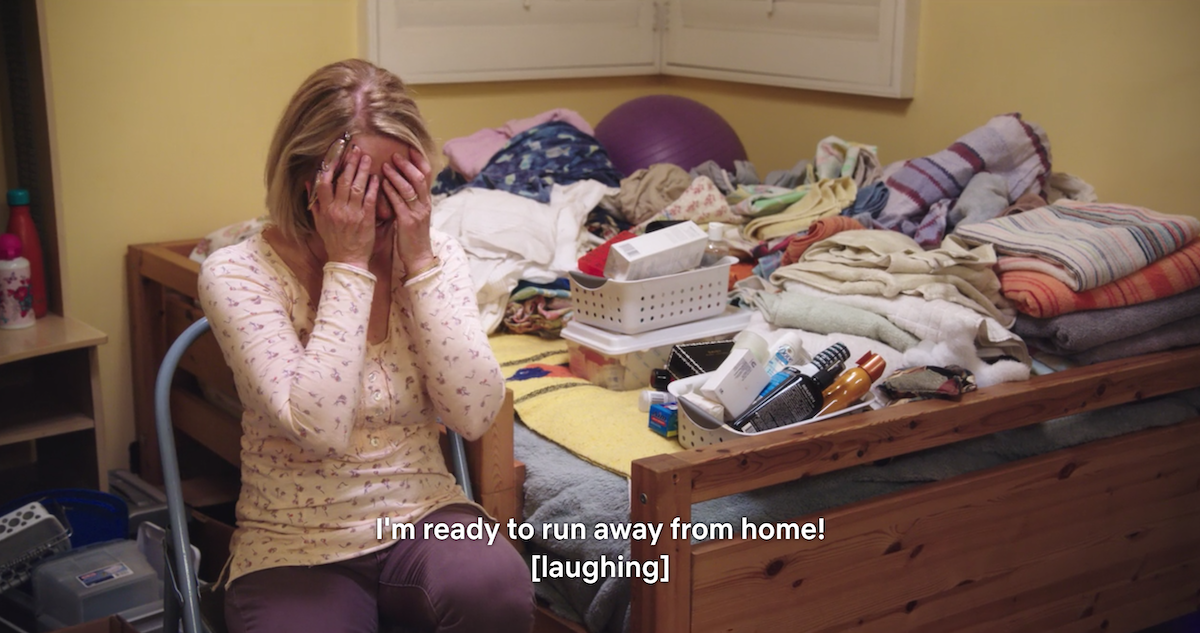 5. Matt and Frank
Matt and Frank come in a very close second as the most lesbian couple on this show, which is saying something since the top spot is taken only by married lesbians. Their first date lasted for three days, they seem to have moved in with each other essentially immediately and their primary concern is somehow impressing upon their parents the seriousness of their relationship via the cleanliness of their house.
6. Aaron and Sehnita
Honestly I can't think about Aaron for too long or it will give me a migraine. Marie Kondo isn't going to appear in my home to rub my temples through my migraine or cement Aaron into a wall, so let's focus on thinking about how nice it was that Sehnita ultimately felt good about getting rid of some things and also learned how to fold scarves of varying sizes.
7. Mario and Clarissa
I realize upon revisiting this episode in my memory that I know nothing about Clarissa other than that she is pregnant and apparently brought white eyeliner on a vacation to Cabo — was she doing the thing where you line your inner waterline with white to make yourself look more awake or is there something we're doing with white eyeliner that I don't know about? Mario is stunning in his turn cosplaying Autostraddle fashion writer Mika Albornoz, who would also need to undergo an accelerated period of personal growth before being able to admit that any of his shoe collection might not entirely spark joy.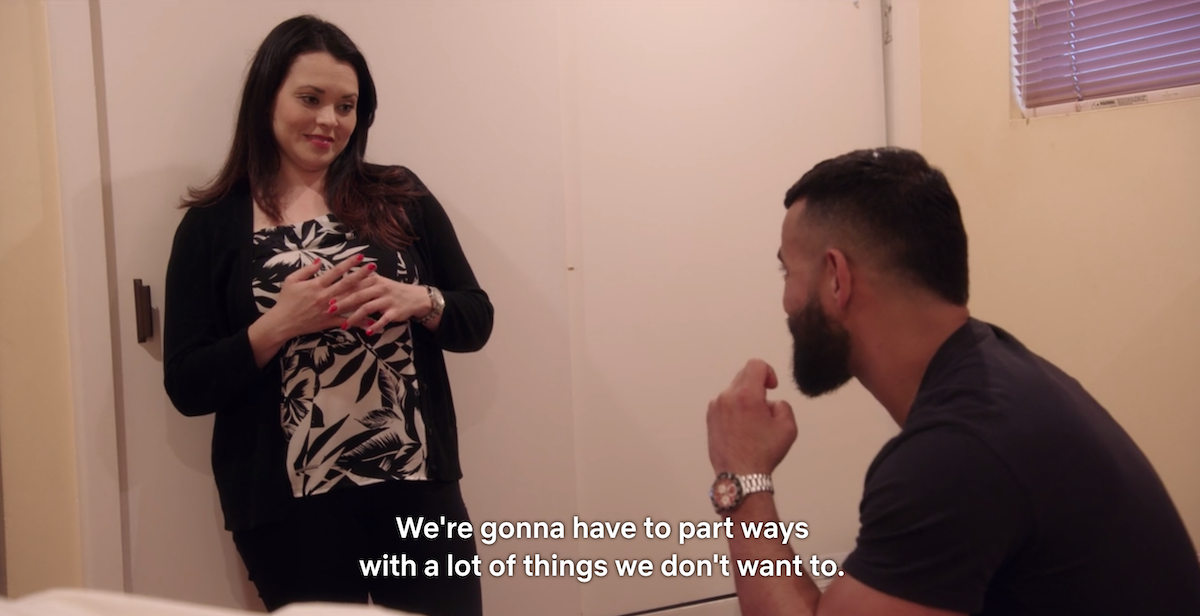 8. Alishia and Angela
What did we do to deserve Alishia and Angela? They are the perfect couple to gently ease us out of Marie Kondo's dreamscape and back into the real world; who needs ASMR when you have a loving lesbian couple gently bickering over soy sauce! Obviously the episode featuring the LHB is the one where we learn how to effectively fold hoodies. Leak the wedding album!! We deserve it!!
---
In conclusion, if you just need a primer on all the folding stuff (valid!), here's a post that shows you in gifs. Yours in tidiness, etc.