Welcome to the another installment of Make A Thing, where we make handmade gifts for people. Or ourselves. Who doesn't need something special in their life? Join in on the DIY fun and avoid the unnecessary consumerism of the world (and I promise you'll save a few dollars while you're at it).
Header by Rory Midhani
This week on Make A Thing, we're not gonna make a thing. Instead, we're going to have a chat about the tools that make thing-making easier. If you craft, there are some things that are going to make the job so much easier. These things will multi-task through a bunch of different crafts, like how I use my self-healing mat for basically every craft there ever was and my rotary cutter is great for paper as well as fabric. Here are the basic necessities that every crafty person should have in their bag o' tricks:
I was so anti-rotary cutter (scissors 4 life!) until I made these scarves and broke down and bought one. This thing changed my life. I am not even being dramatic. I get to the point where my scissors are so dull I have to find the sweet spot where they actually work. When you're cutting paper or fabric and that sweet spot means you have to take twenty minutes to cut six inches, it's enough to make me not want to make any more things ever. Enter: the rotary cutter. Holy shit. It's so sharp, it just glides along, cutting anything you want. It's the best ever for felt, because my scissors never want to cut that shit. You can cut around things easier, like when you want to skip the tracing with a pen step. It also makes cutting in straight lines easier, trust me. You can buy them in all sizes, but I find that my medium one does almost any job well.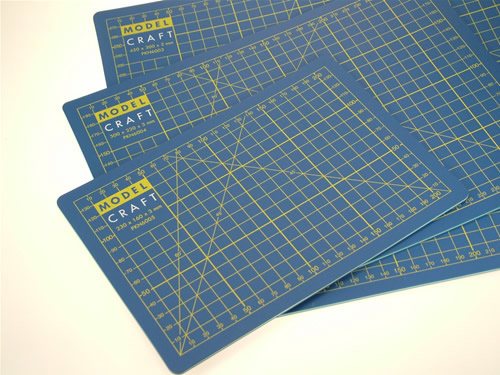 It's science. It just goes back together. I don't know how. I thought they were a waste of time until I inherited mine by way of dating a girl and then moving into her apartment where she had one and I haven't looked back. You can see my mat in basically every tutorial I do because it is THAT HANDY. You never have to worry about cutting your desk or table or Mom's dining table (sorry!) ever again! It has a ruler along every side and a grid pattern all over which makes straight lines and squares and general life a lot faster/easier.
Mod Podge. I don't even need to really convince you of the magic of Mod Podge. We've used it in a ton of DIY tutorials and for good reason. This shit lasts forever. Like fo-re-ver Sandlot style. And it makes everything really nice and finished-looking. You can try making your own for cheap, but honestly, with a coupon, a big bottle of Mod Podge is going to run you $3.
I fucking hate hot glue guns because I burn myself so much, and yet, they're so useful. I bought mine for super cheap and accidentally broke one of the legs off of it upon busting it out of its packaging and it still works great. You can use hot glue guns to duh, glue things, but you can also use the glue to fill in things like you would with clay or resin, like bottle cap magnets or these cute earrings made from clay molds. I am a big fan of using it on canvas, bottles or jars before painting them for some nice texture.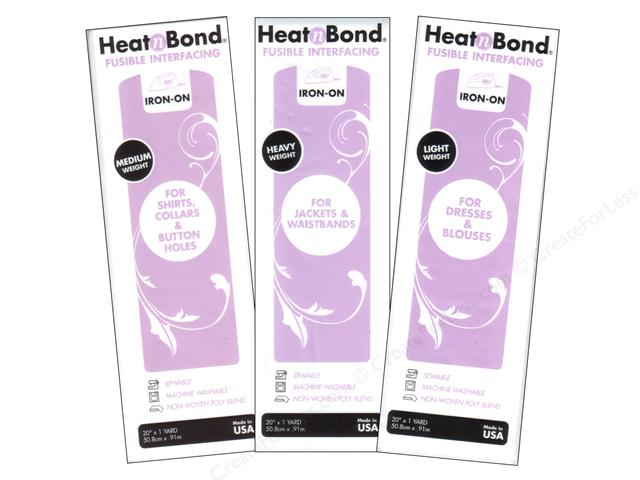 Do you hate sewing? Do you still want fabric to stick together? Then fusible interfacing might be right up your alley. You can buy it by the bolt or in little packages. I use it to make things more sturdy, such as collars or waists of skirts, but I also use it when I want things to super-stick together, like a patch onto a shirt. Maybe you just want to make your dog a tie. Fusible interfacing is involved in that. You just iron it onto your fabric and then peel off the back, stick your fabrics together, and iron again. It glues them together without the time of a sewing machine and with more precision than fabric glue. It does wear out when you wash it a million times, so it's best used as a back up.
Sewing Machine
Okay, I know your eyes just glazed over, but hear me out. Sewing machines are really, really simple to use and so satisfying once you get used to them. My friend Leigh just had a major epiphany about how to sew their own shirts and make them fit properly and you should have seen their face at dinner the other night. Sewing machines open up a lot of opportunities for you. You can sew your own clothes, sew crafts, sew quilts (if you're crazy motivated). You could make cute cards. You could make paper garlands. Sewing machines aren't just for Nanas. And you can even get a beginner-friendly little one for around $20.
Two other things I want to talk to you guys about. Coupons! Are you using them? You should always use coupons. Michaels and Joanns both have apps where you can just use the coupon right off your phone because technology is magical. You can also go to the Michaels and Joanns websites and print off 40%-50% off one item or 25% off your entire purchase coupons. I use them every single time I shop at a craft store because I am a cheapskate.
Last thing: Don't shop at Hobby Lobby. They are crazy people. They are trying to sue the federal government over religious freedom because of ObamaCare's crazy pro-choice ways. They very openly support pro-life organizations. Mike Huckabee just organized Hobby Lobby Appreciation Day akin to the vomit-inducing Chik-Fil-A bigotry. Don't shop at Hobby Lobby. It's a waste of your money.
Now, what awesome things did I forget or not know about?