It's been ten years since The L Word premiered, and we've got lots to talk about. Welcome to The L Word week!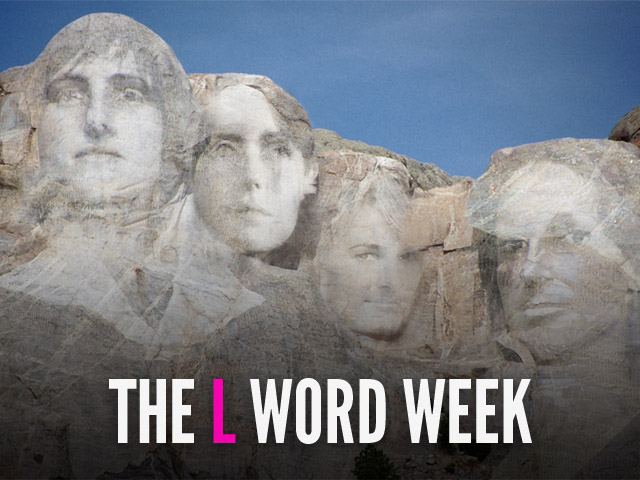 ---
It was 2013 when I finally sat down in my bed and decided it was time to watch The L Word. The first time I did such a thing was with Katrina Casino in 2011, when I was coming out, and the show was legitimately "too real" for me. (Read: too much Jenny.) I tried again in 2013 because I wanted to know what all the fuss was about.
I ended up watching the entire series on Netflix in two weeks, in between work shifts and even sometimes on my iPhone. I even got skipping the awful tragic death to music that is The L Word's theme song down to a science. The entire time, I was narrating – mostly to Stef and Geneva – about my bewilderment, my fascination, and the feeling of wishing I could hit my head into a brick wall until I lost consciousness.
---
20.
on Facebook chat
Stef: when carmen asks shane if she ever had a hamster growing up
Stef: and shane's eyes just like darken
Stef: HAMSTER PAST
---
19.
on Facebook chat
Stef: just drinking with gloria steinem and betty at my friend's dad's funeral, nbd, just a day in the life
Stef: (on the l word not my actual life)
---
18.
on Facebook chat
Carmen: i just like
Carmen: i lost my life
Carmen: i've lost my life
Carmen: i eat breathe sleep the l word
Carmen: i need it to be over
Stef: this is like when i read twilight
Stef: you're TOO FAR GONE
---
17.
on Facebook chat
Stef: you know who i wish was on the l word
Stef: alice motes
---
16.
on Facebook chat
Stef: jenny you're doing like a hanukkah candle blessing at a carnival chill out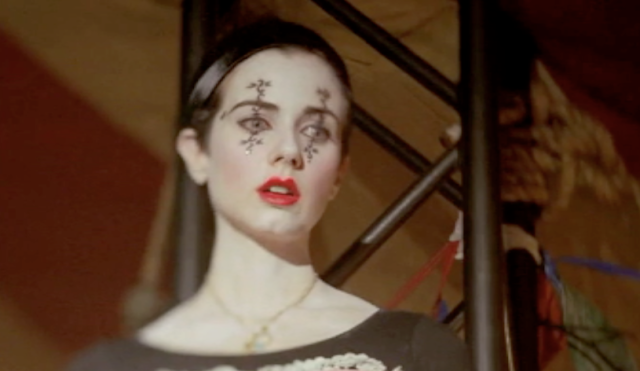 ---
15.
on Facebook chat
Carmen: this show makes me want to die and live simultaneously
---
14.
on Facebook chat
Stef: a moment please for the hilarious violin music playing when helena bangs pregnant tina in a pool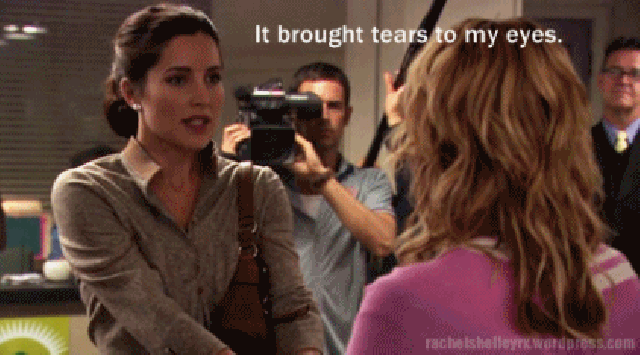 ---
13.
on Facebook chat
Carmen: jenny doesn't donate money at the dance a thon? bitch made 500k the other episode
Stef: don't worry SHE'S ABOUT TO DIE
---
12.
on Facebook chat
Stef: Goodbye mark, I'm sorry you weren't a 3 dimensional person
---
11.
on Facebook chat
Stef: crystal's camp band is called the dead meat schecters
Stef: mine is called 'those sweet little figs'
Carmen: YESSSSSSSSSSSS
Carmen: OMG no sweet meats?
Stef: SWEETBREADZ
Carmen: "Carmen rios and the eviscerated I am band"
---
10.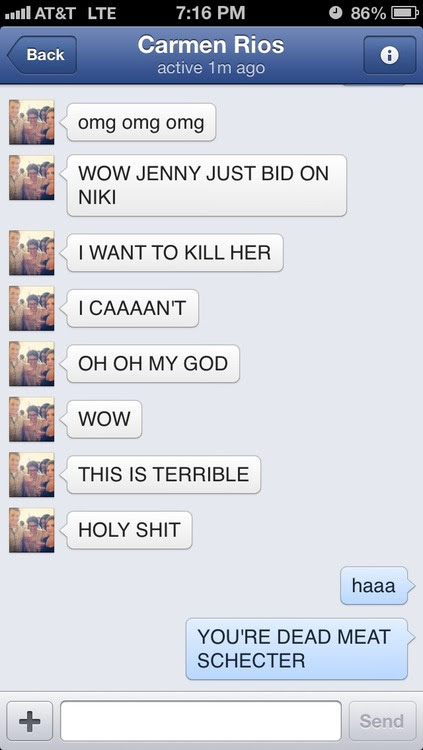 ---
9.
on GChat
Carmen: how come bette and candace having sex in jail is so fucking weird like what the fuck is happening
Carmen: WHY IS EVERYTHING SO WEIRD?
Geneva: everything's awkward and horrible
Geneva: there is nothing remotely sexy about bette / carpenter sex
Carmen: no like why did they theatricalize themselves in a prison cell
Carmen: it was quite possibly the least realistic thing ever
Carmen: jenny is sort of the worst
Carmen: but bette standing with her body pressed against a prison cell wall while describing her sexual desire for the carpenter as "painful" was worse
Geneva: I was hoping we could role play that actually
---
8.
on Facebook chat
Carmen: geneva and i are about to get into a fight about The L Word excuse me i need to smoke weed
---
7.
on Facebook chat
Carmen: if dana had to die a slow and painful natural death after being a perfect human
Carmen: jenny deserved to have bette like, tie her to the back of her suv and drive down a mountain or something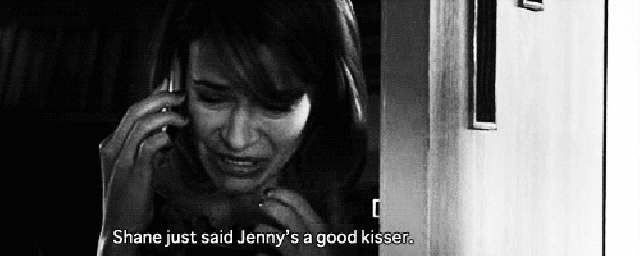 ---
6.
on Facebook chat
Carmen: thanks for being my friend and not hiding letters in the attic from me
Carmen: you're the best stef
Stef: i hid letters from geneva in your attic
---
5.
on Facebook chat
Stef: are you up to adele already?!
Stef: jeez
Stef: carmen do you have a job?! what do you DO
Stef: do you sleep
Carmen: my hours got cut
---
4.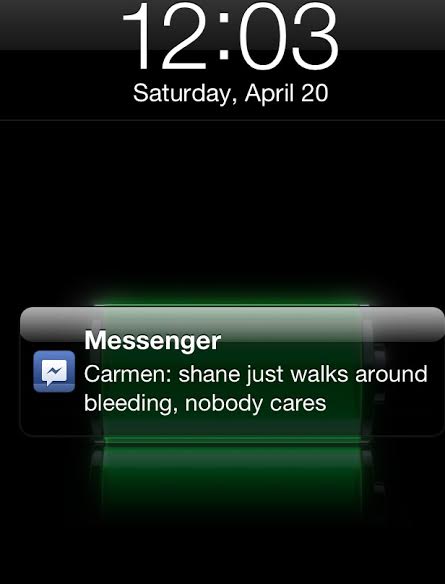 ---
3.
on Facebook chat
Carmen: i hate you ilene chaiken
Carmen: i hate you so much that it brings tears to my eyes
Carmen: ILENE —
Carmen: 4 U
Carmen: EVISCERATED I AM
Carmen: I WISH I COULD GAUGE MY EYES OUT WITH A SPOON
Carmen: AND STOP WATCHING
Carmen: YOUR SHOWWWWWWW
Carmen: next stop, the real l word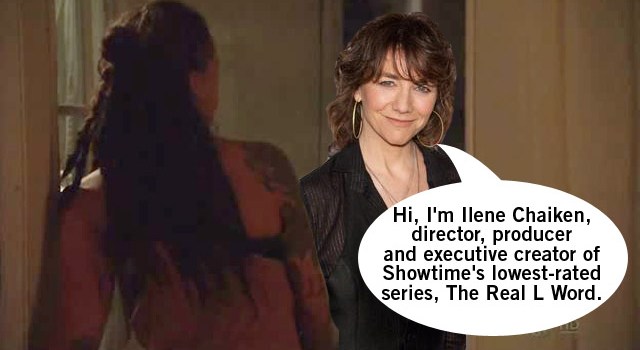 ---
2.
on Skype Video Chat
Carmen: Today was hard. Dana died.
Geneva: BABY, YOU COULD HAVE CALLED.
---
1.
on Facebook chat
Carmen: this show ruined my life